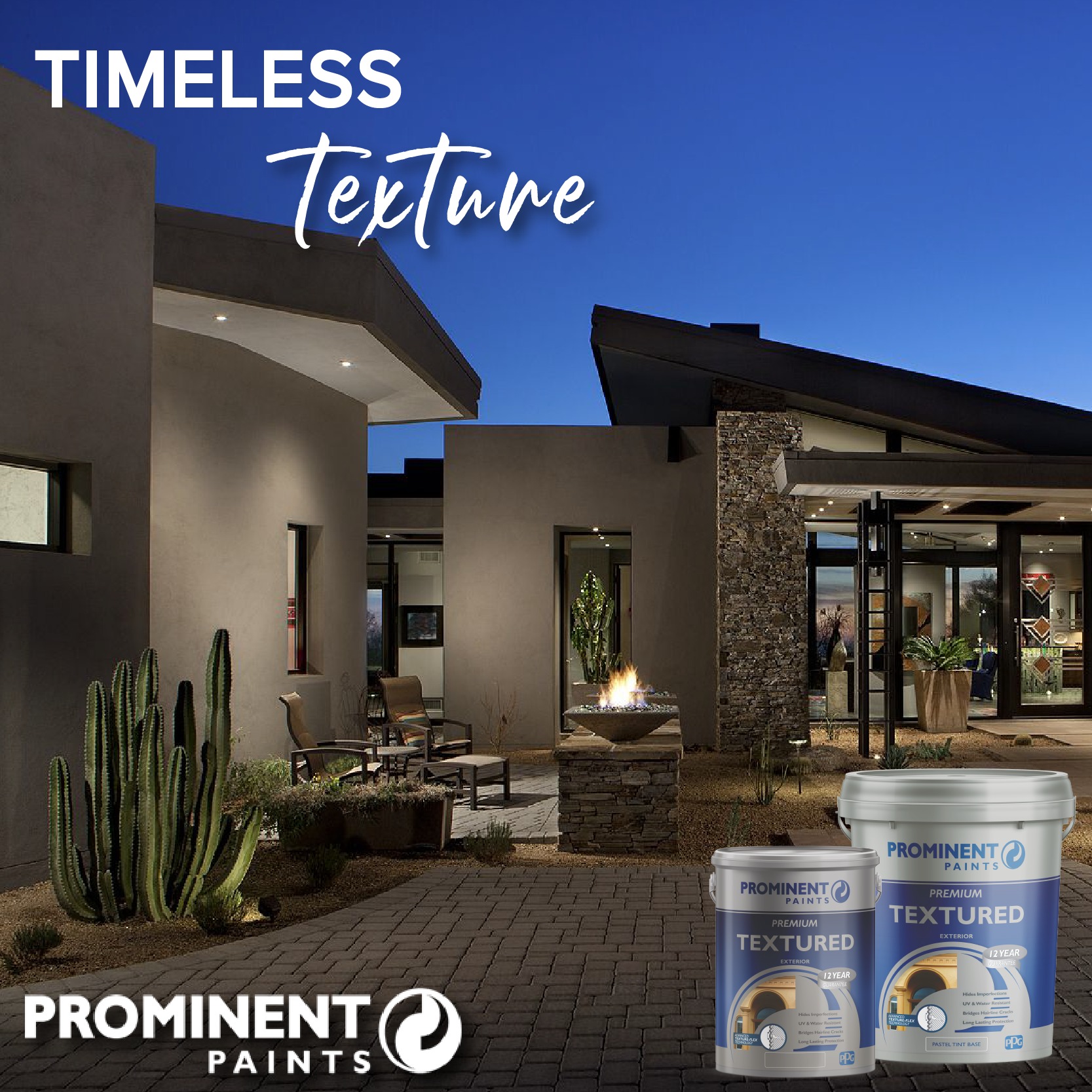 Prominent Premium Textured
When it comes to your home's exterior walls, there are multiple benefits to choosing a textured vs a smooth paint. A good quality paint like Prominent Premium Textured hides more imperfections than smooth paint, is UV resistant and retains colour for longer, when it comes to application it's easier to get a great-looking finish, hides dirt and it needs little to no maintenance.
If your home needs a fresh new finish - Prominent Premium Textured is a smart choice - for all these reasons!