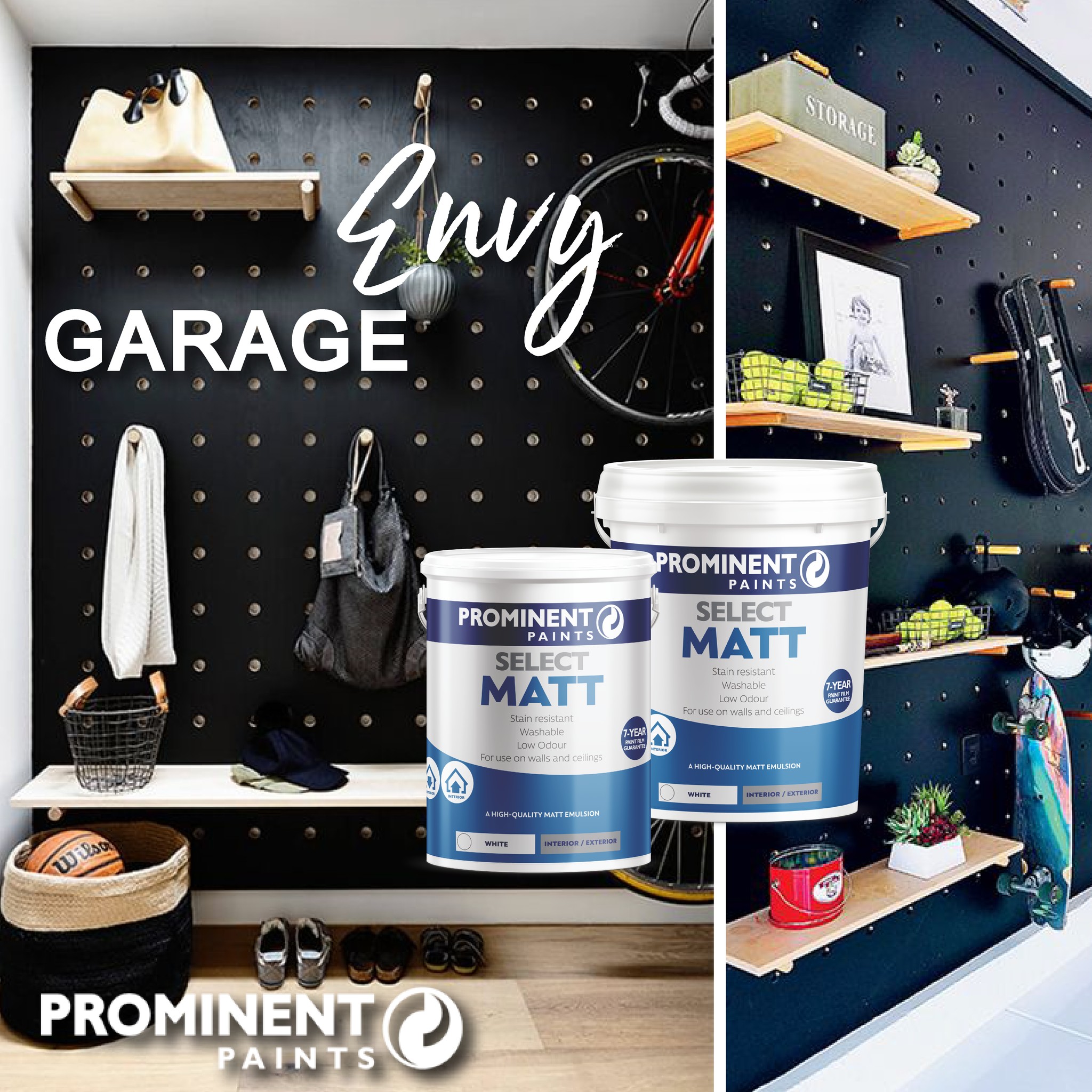 Prominent Paints: Garage Mini-Makeover
Give your garage a mini-makeover this holiday and make it a space that's good-looking with great storage space. This peg-board project is practical and so simple to pull off. First prime your board with Select Universal Undercoat - this wood sucks up paint so don't skip this all-important step. Once cured - paint in Select Matt in the colour of your choice. Add dowel sticks and wood shelves in varying lengths and sizes - raw wood will create a contrast that will make the space pop.
Colour your life with Prominent Paints!