Experience Quality Craftsmanship in Cape Agulhas With Unger Carpentry's Timber and Nutec Services
If you're looking for a construction company that can provide a full spectrum of timber and Nutec-related services in the Cape Agulhas area, look no further than Unger Carpentry.
Unger Adendorff Looks Forward To Making Your Nutec-Dream Come To Life
Unger Adendorff proudly serves the greater Cape Agulhas community with quality timber and Nutec construction services. Based in Struisbaai, Unger prides himself on his commitment to quality workmanship. Customer satisfaction is his goal!
The Most Cost-Effective Method for Low-Maintenance Homes
As the most cost-effective method for constructing low-maintenance homes, Nutec builds have become increasingly popular in recent years. If this is the route you decide to take for your construction project, Unger will meet your needs. Unger's team includes highly experienced professionals. Each team member has hands-on experience with new builds, remodelling jobs, cladding applications, building additions, and Nutec repairs.
Building Your Dream Home to Your Exact Specifications
When it comes to new builds, Unger and his team will work closely with you and use their extensive knowledge and expertise to build your dream home to your exact specifications. From the initial design phase to the final product, Unger Carpentry is dedicated to ensuring that your new home is everything you've ever wanted, and more! These homes are built to withstand even the roughest weather at the southern tip of Africa!
Other Services Offered by Unger Carpentry
In addition to new builds, Unger also offers a wide range of other building services. These include the installation of durable, custom-designed decks, staircases, patio covers, and pergolas. The team will enclose your property with stunning Nutec fencing and matching gates for the ultimate finish.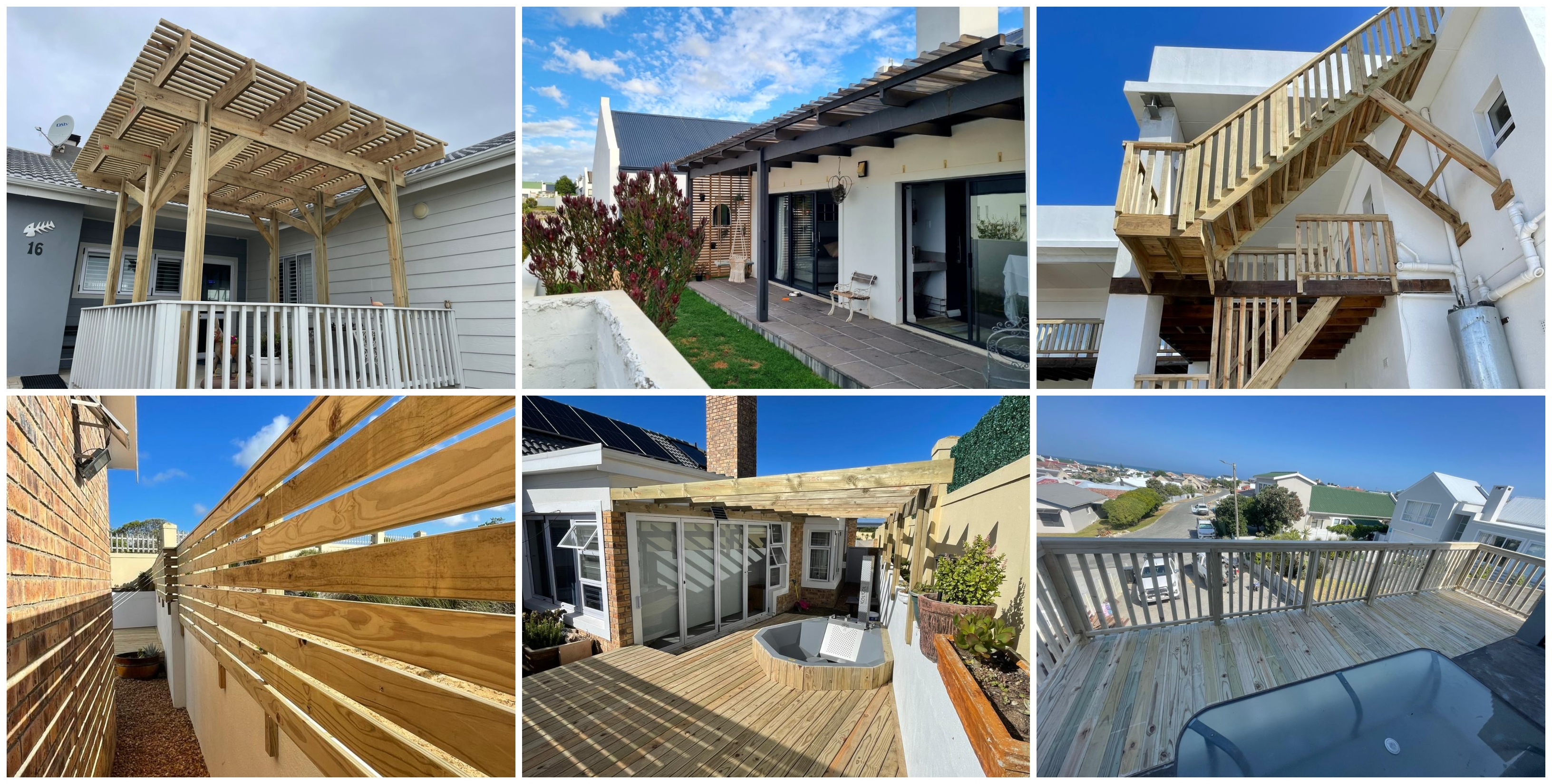 Summing Up Service Excellence!
It all comes down to using a reputable local company with a qualified team so that your project dreams come to life. And with this said, Unger Carpentry is the recommended go-to for anyone looking to build or renovate their home.
Contact Unger Carpentry to arrange an in-person consultation so that you can get started on your next project.