Human Resources Compliance Workshop for Small Business Owners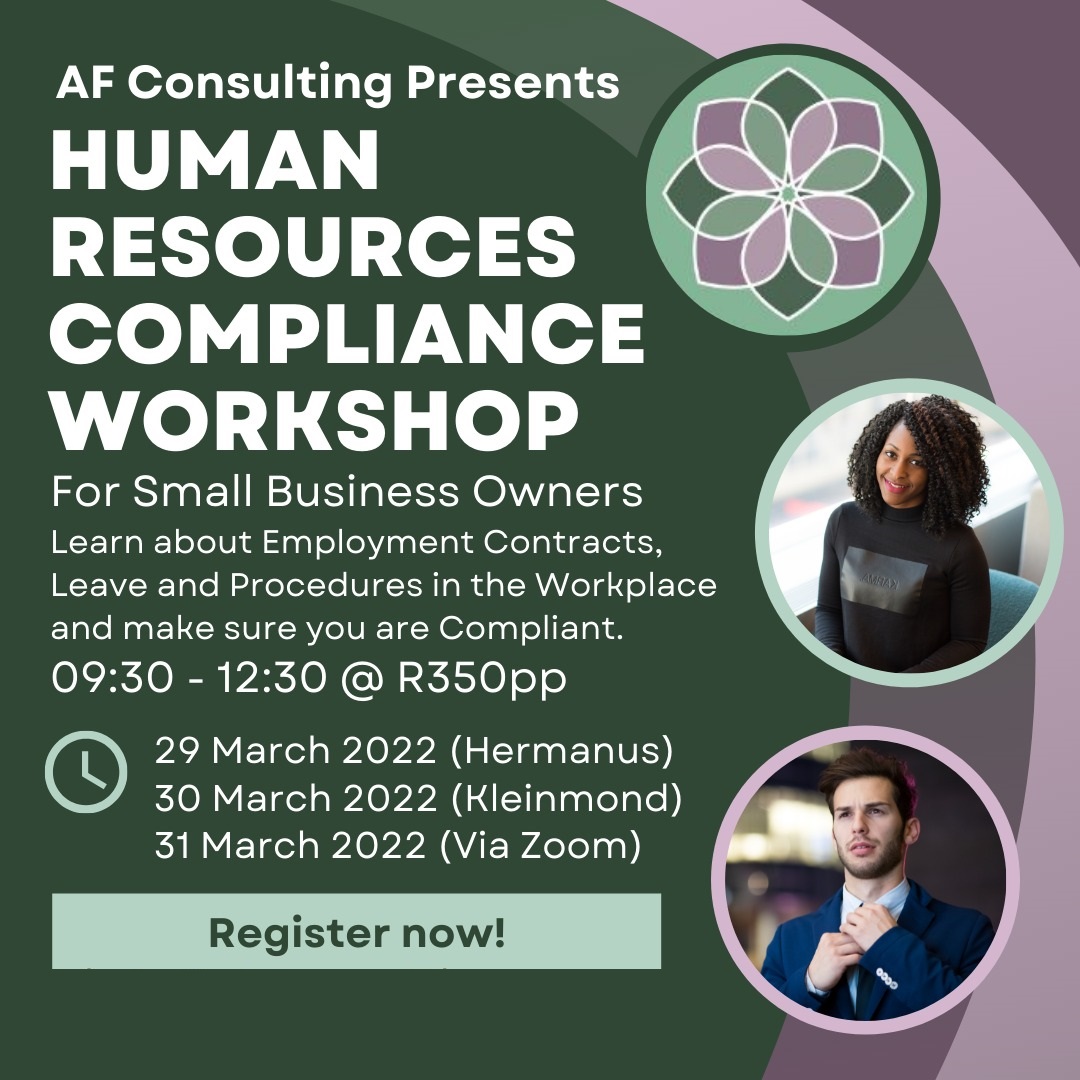 YOU are INVITED to a HUMAN RESOURCES COMPLIANCE WORKSHOP for small business owners.
WHY DO YOU NEED TO ATTEND?
Learn about employment contracts, different types of leave and procedures in the workplace, to make sure you are compliant. This will give you the confidence to know you are operating within the labour law and make the best decisions for your business.
WHAT WILL YOU LEARN?
• You will learn the rights of the employer and the employees.
• What does the law say about the different types of leaves, what are your rights and what can you expect of your employees.
• What should be in the employment contract and why.
• Different types of employment contracts.
We will touch on the disciplinary code and procedures.
DATES
• 29 March 2022 (Burgundy Restaurant, Hermanus)
• 30 March 2022 (Kleinmond Library)
• 31 March 2022 (Online Via Zoom)
TIME
• 09:30 - 12:30
COST
R350 per person
• Includes manual and refreshments.
R290 per person for online via Zoom.
Looking forward to helping your business grow.
For more information or to book, contact AF Consulting.