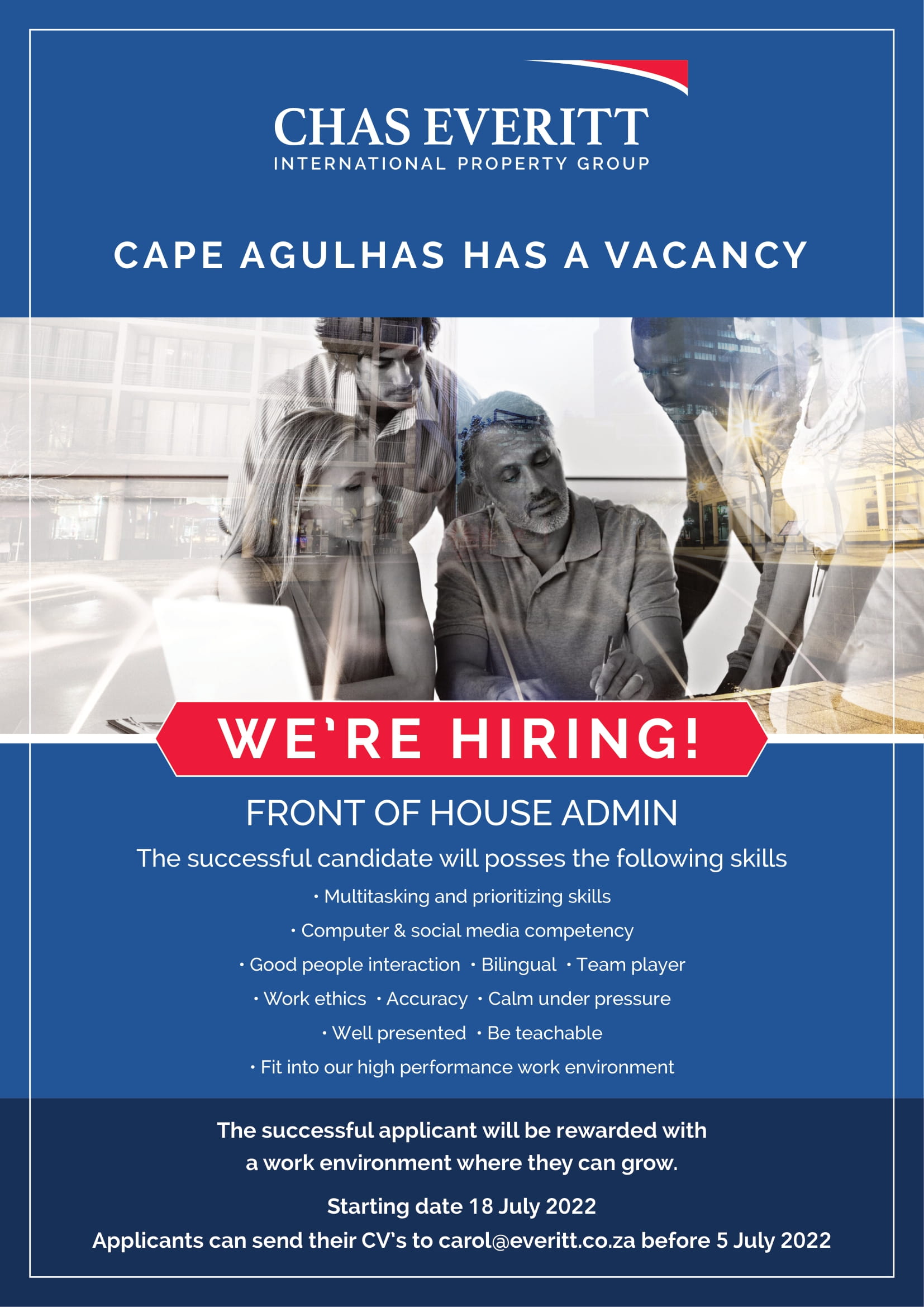 We're Hiring! Front of House Admin
We are hiring! We are looking for a candidate to fill the front-of-house admin position.
The successful candidate will have the following skills:
• Multitasking and Prioritizing Skills
• Computer and Social Media Competency
• Good People Interaction
• Bilingual
• Team Player
• Work Ethics
• Accuracy
• Calm Under Pressure
• Well Presented
• Be Teachable
• Fit into our High-Performance Work Environment
The successful applicant will be rewarded with a work environment where they can grow.
Starting Date: 18 July 2022
Applicants can send their CVs to carol@everitt.co.za before 5 July 2022.