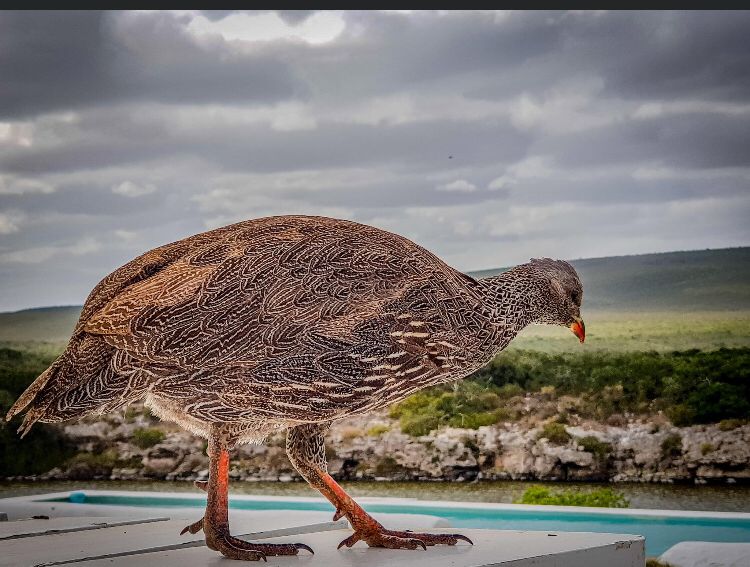 Cape Spurfowl
Did you know Cape Spurfowl are one of 260 bird species found at De Hoop?
The Cape francolin is a bird of scrubby open areas, preferably close to running water. It breeds in spring and early summer, when it is also most vocal. The call is a loud cackalac-cackalac-cackalac. It is a common resident of the Western Cape's strandveld, renosterveld and fynbos regions, especially at lower altitudes, being replaced at high altitudes by the grey-winged francolin. - Wikipedia
Find out more about birdwatching at De Hoop, and download our species list here.