Shrouded in human history, biological splendor and set within easy reach of nature reserves and popular dining spots, Barrydale's charming offbeat spirit compels the traveller to explore further.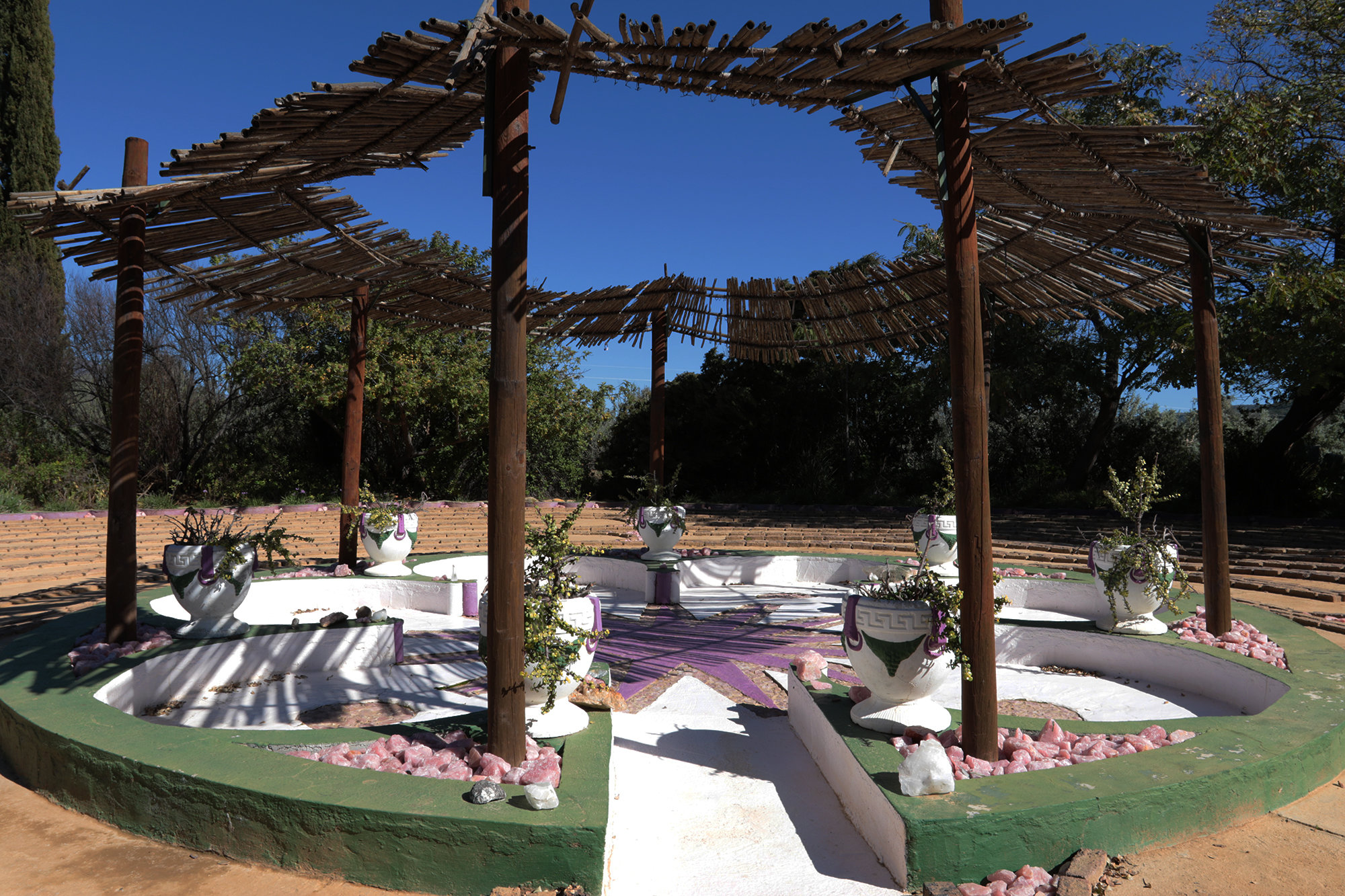 South Africa's first Pagoda located at Magic Mountains Retreat in Barrydale
Barrydale finds itself conveniently surrounded by numerous wilderness areas and nature reserves. Just over 30 kilometers from Barrydale, the Sanbona Wildlife Reserve is home to the sought-after Big 5 and the only free-roaming white lions in South Africa. Coupled with 54 thousand hectares of uninterrupted mountains and plains, indigenous eco-systems and historic San rock art, Sanbona has become one of the most attractive destinations for visitors of the Klein Karoo.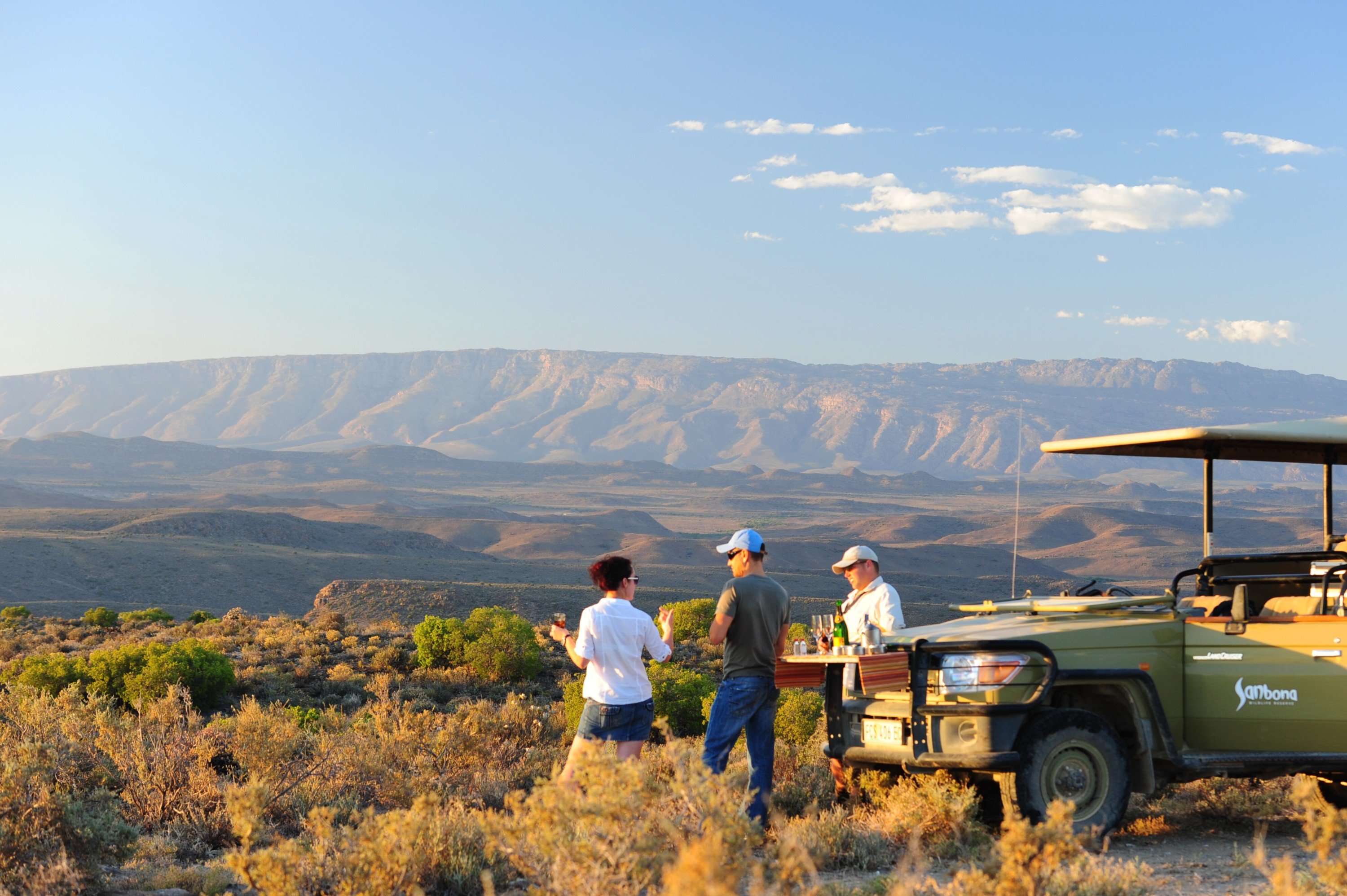 Image courtesy of Sanbona Wildlife Reserve
The nearby Grootvadersbosch Nature Reserve encompasses 250 hectares of indigenous forest and boasts rare forest emperor butterflies and a multitude of bird species. Depending on your preference, the walking trails can be some of the most intense and most rewarding with the chance to witness the areas staggering natural diversity along the way. There is no better way to experience a landscape than to bike and two-wheel enthusiasts are also welcome to traverse the Grootvadersbosch trails by bike. Those interested should note that a permit is required to enter to reserve and it's about a 35km drive from Barrydale over the Tradouw Pass.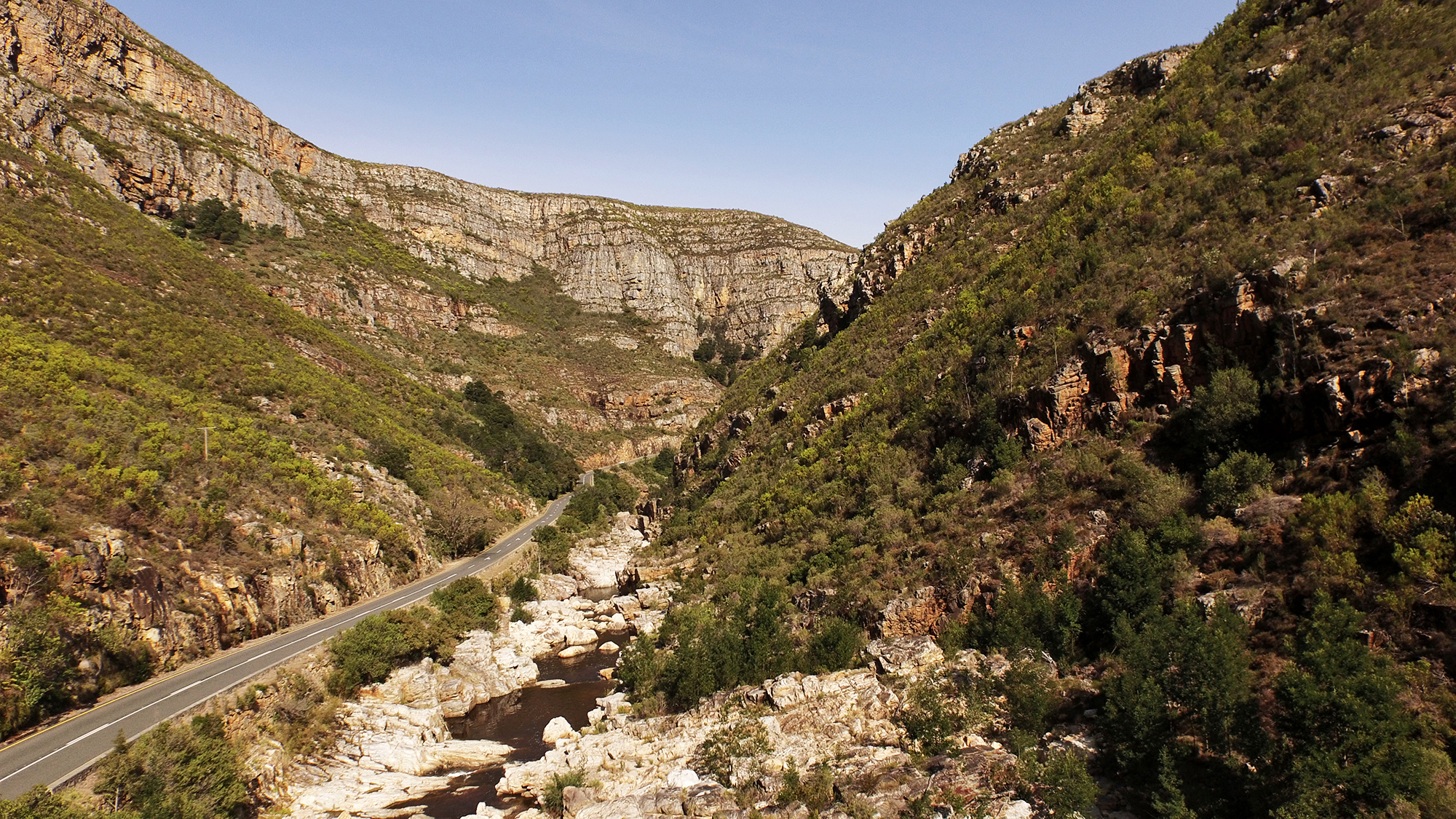 Tradouw Pass connecting Barrydale and Swellendam
Another nearby marvel is the Tradouw Pass, one of thirteen passes that the engineering genius Sir Thomas Bain built in the Southern Cape during the 1800s. Conquering the Pass by foot or by car is a worthy endeavor that will take you to the beautiful little village of Suurbraak on the other side. Spend the day strolling around this little pastoral oasis and see its historical buildings before enjoying a delicious lunch at one of the organic restaurants that serve thoughtfully fresh meals.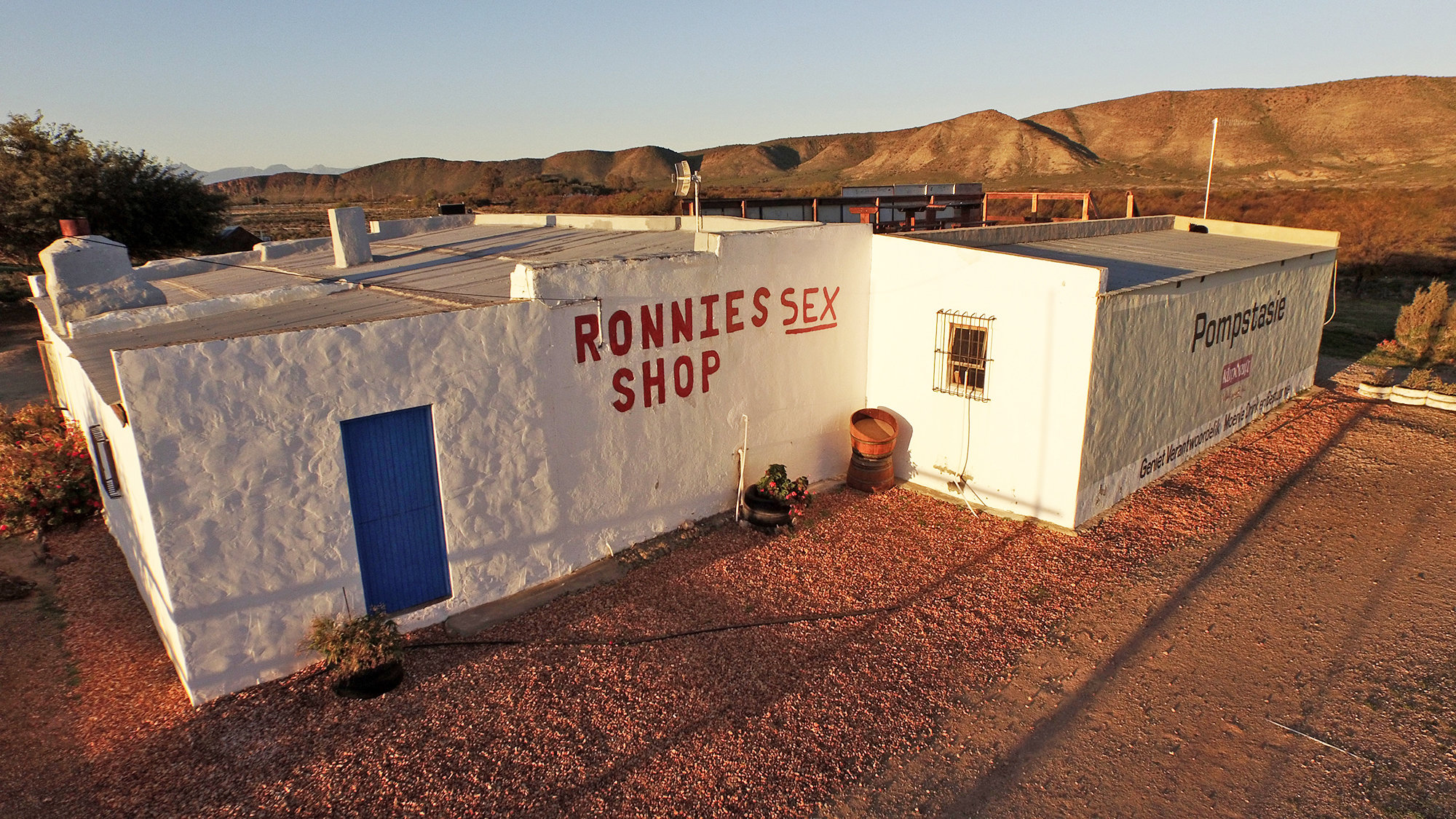 The world-famous Ronnie's Sex Shop on Route 62
Finally, Barrydale forms part of Route 62 which is packed with one of a kind roadside stops and quirky Karoo gems. Ronnie's Sex Shop, Magic Mountains Retreat and the Warmwaterberg Spa are all within 30 minutes reach.