Welcome to the Barrydale Unplugged 62 Festival 2016! This jam-packed musical weekend taking place on 7 - 9 October 2016 invites you to come and share the experience of the Klein Karoo.



The annual shindig is hosted at the Joubert Tradouw Wine Cellar and offers wine, food and lots of music. Experience the best of the Klein Karoo with local fare like cheeses, olives, biltong, freshly baked goodies and more. Also remember to strop by Joubert-Tradouw's very own R62 Deli Alfresco Saturday lunch (included in your ticket. For extra deliciousness you can also up-sell your ticket to join in the Friday night spitbraai and morning breakfasts.
Red Hot Events offers up a line-up of great artists including:
Majozi - Nomadic Orchestra - Albert Frost – Manouche – Hatchetman - Slow Jack - DJ Dirtroad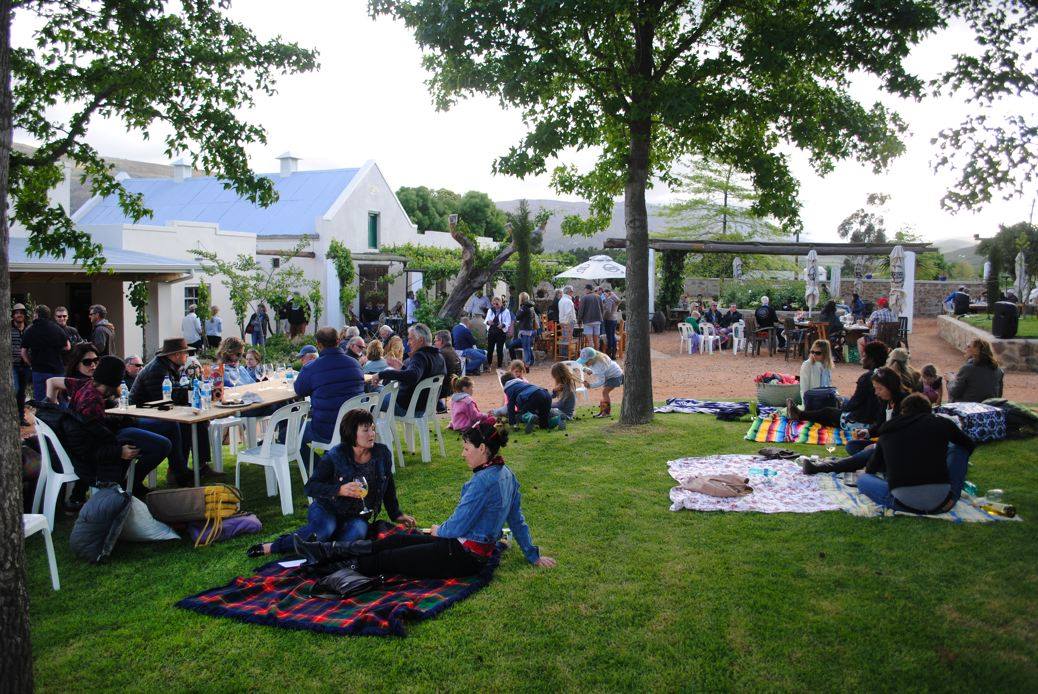 Image courtesy of Unplugged 62 Festival Facebook page
Book your tickets today for an exciting weekend like only the Klein Karoo can offer! Remember to also book your accommodation to avoid disappointment and stop by the local places to eat to experience Route 62 hospitality!
For more information visit www.unplugged62festival.co.za