In an area surrounded by mountains, finding a way through or over them has been an important element of the area's history. In the early days of European settlement finding pathways over mountains was an arduous task, until the technology required to build mountain passes and roads became available. There are many mountain passes in the Overberg area, but one of the most well-known is the Tradouw Pass which means "Women's Path" in the language of the indigenous Khoi people who lived in the area for hundreds of years before European settlement.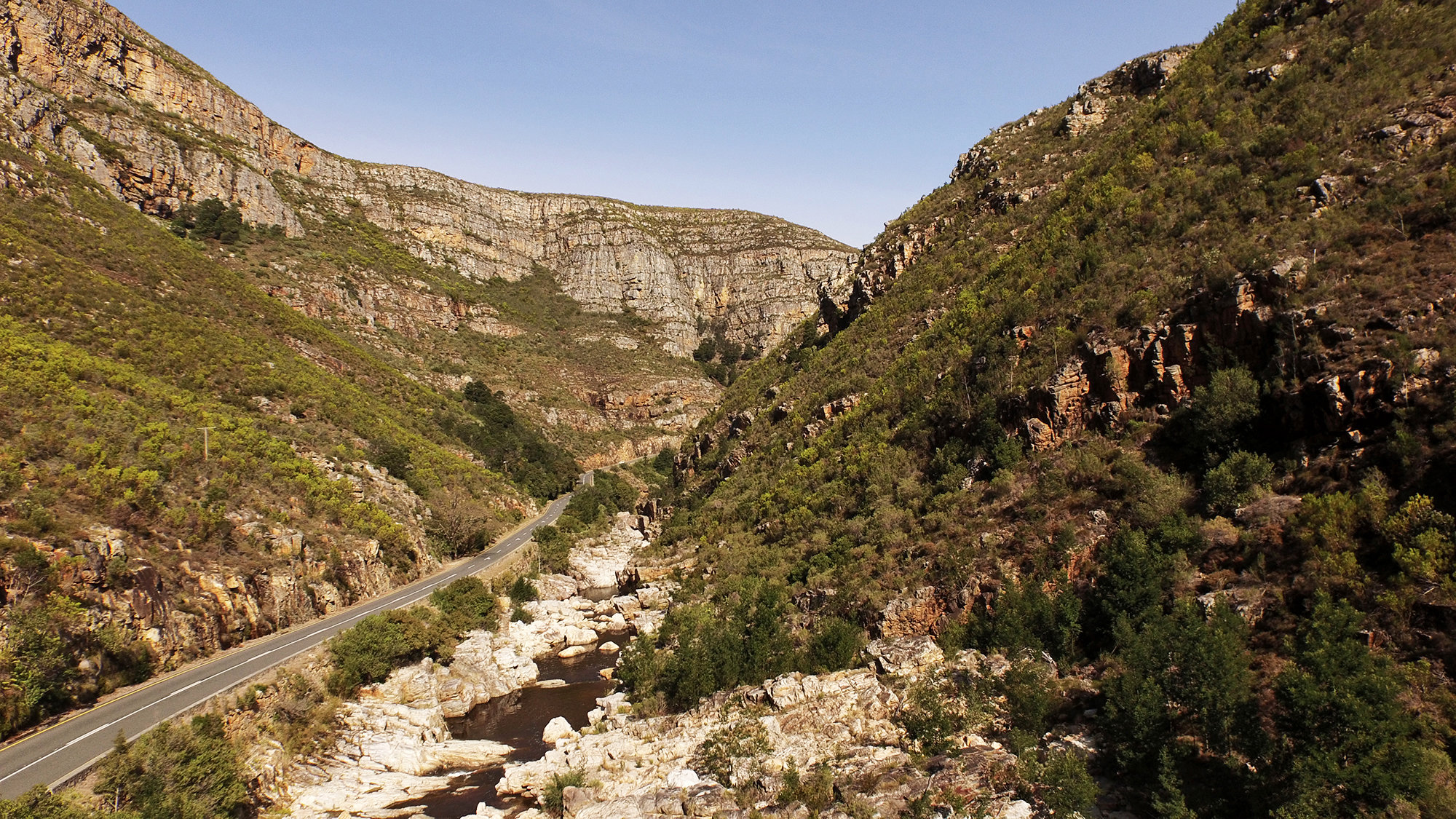 The Tradouw Pass connects the Overberg region with Barrydale and the Swartland and is considered one of South Africa's most scenic mountain passes. A 17km pass on the R324 road, the pass winds through the Langeberg Mountains, first past the village of Suurbraak if you are approaching the pass from Swellendam or Heidelberg. From the town of Swellendam, the pass is about a half an hour's drive away from the town and easily accessible as a day trip to and from Barrydale if you are staying in the town or surrounds.
The pass was built by pioneering engineer Thomas Bain, who built many other passes in the Western Cape and in South Africa. In 1858, farmers had requested that a pass be built in order to be able to be able to sell their produce easily at Port Beaufort which was the harbour town at the mouth of Breede River - at the time an important area for trade. In 1867, funds were approved and Bain was appointed to build the pass with the help of 300 convicts. The pass was originally named the Southey Pass but locals preferred the current name and it has stuck ever since.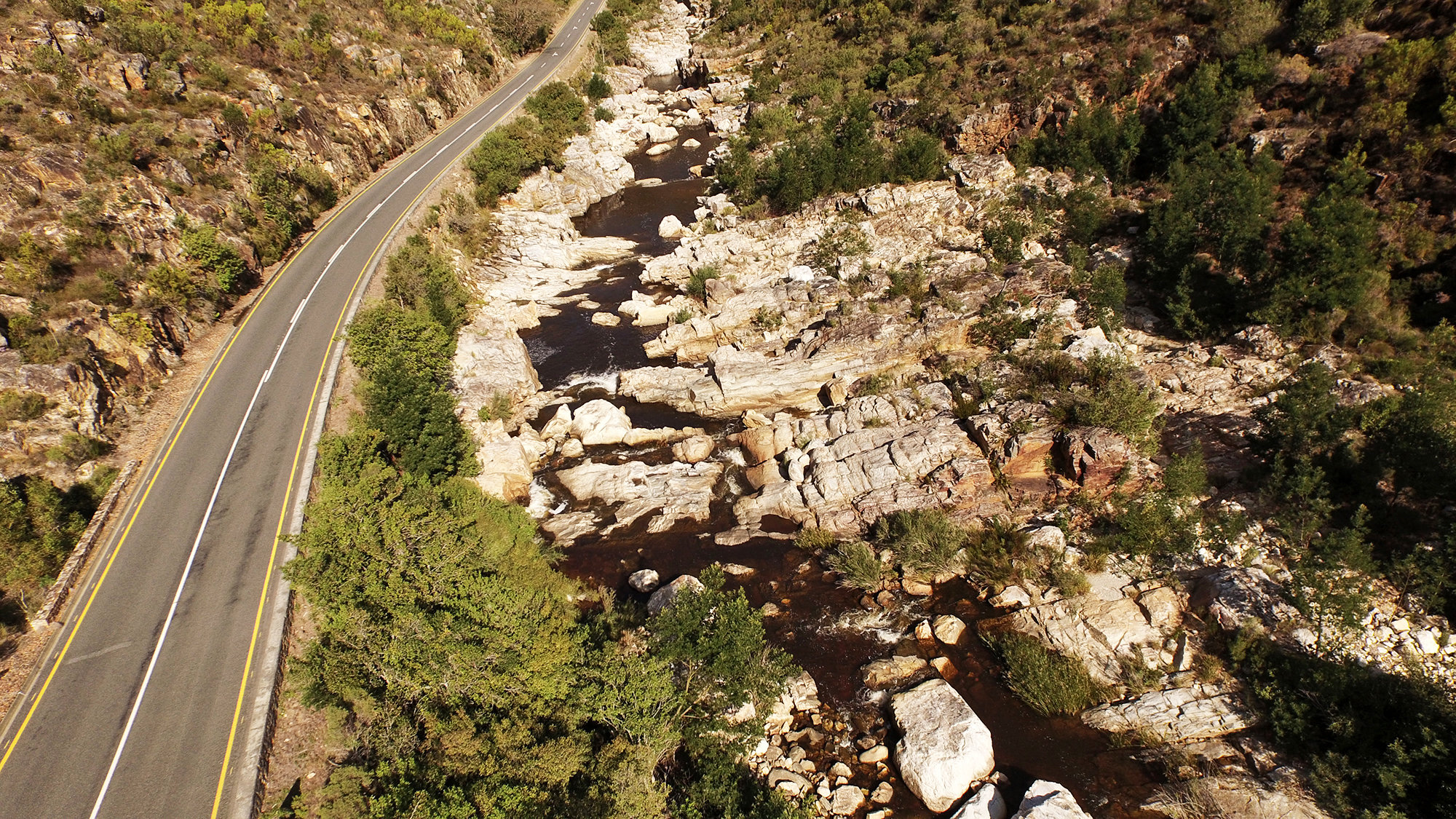 Considered one of the best passes in terms of engineering, the pass has many viewpoints over the Buffeljags River with many rock pools and waterfalls. Interesting things to look out for while going through the pass are some Anglo-Boer War blockhouses and various examples of indigenous flora such as aloes and endemic fynbos species. Although not easily visible from a car, there are also a number of rock paintings in caves in and around the pass which reflect the lives of the early inhabitants of the area after which the pass is named.