Gansbaai is Open
Gansbaai Tourism Bureau arranged a delightful day out in Gansbaai to promote the #Gansbaaiisopen campaign. The campaign, which aims to highlight the fun and educational activities in-and-around our beautiful town, was attended by various bloggers, social media experts, tourism-related individuals and business representatives.
Our first stop was at the Raging Goose Coffee kiosk at Great White Junction. The coffee is divine and just what we needed to kick-start the day's events! We were then met at the Gansbaai Tourism Bureau by Haus Giotto and Gansbaai Wine Tours who are also happy to be welcoming visitors again.
Strandskloof Park (campsite & wedding venue) were celebrating their 10th birthday on the day of our visit! The award-winning park is nestled in-between mountains and a milkwood forest with stunning views of the ocean. From there we made our way to Pearly Beach which is a fantastic spot to enjoy nature while getting away from the daily hustle-and-bustle.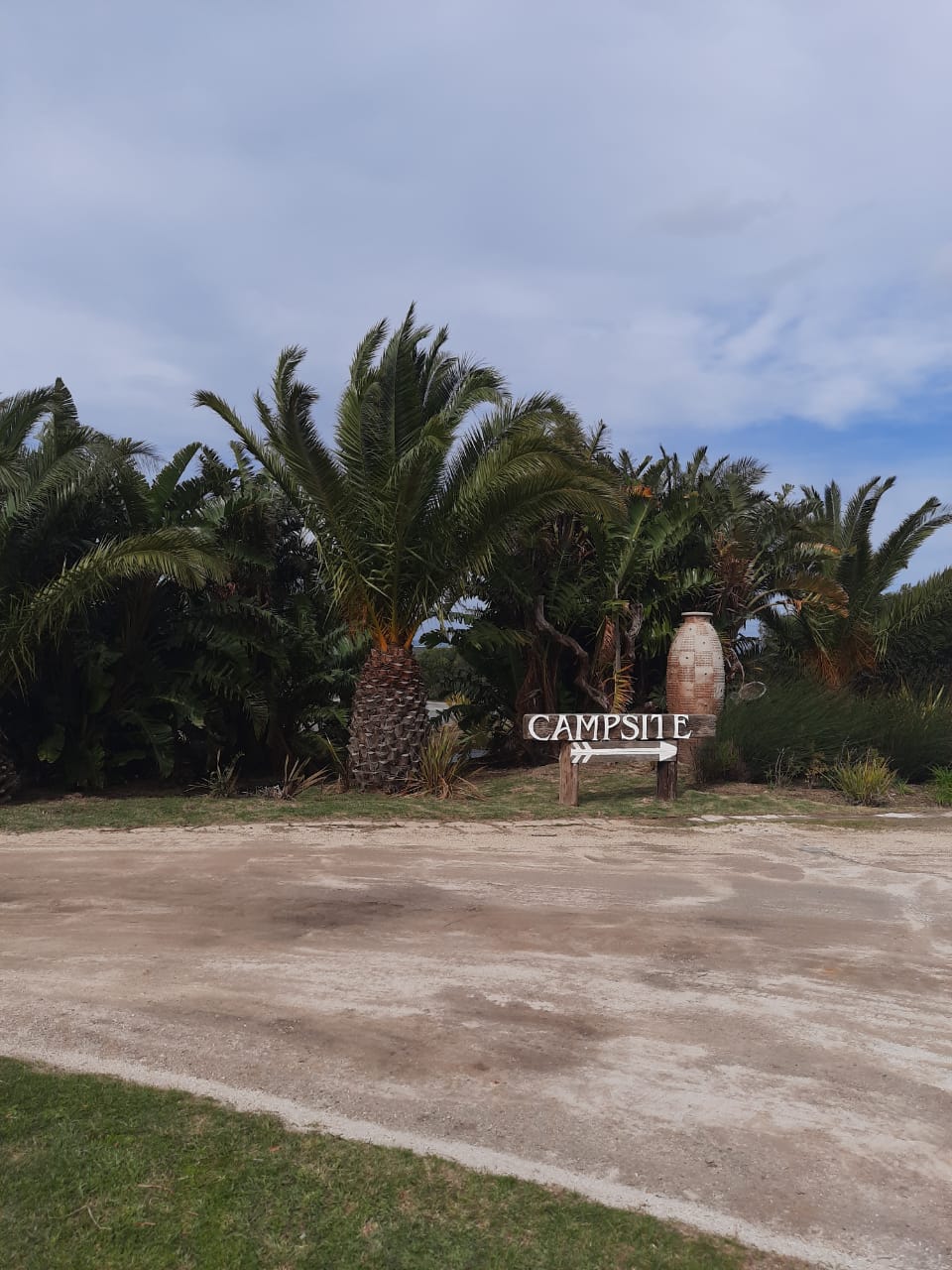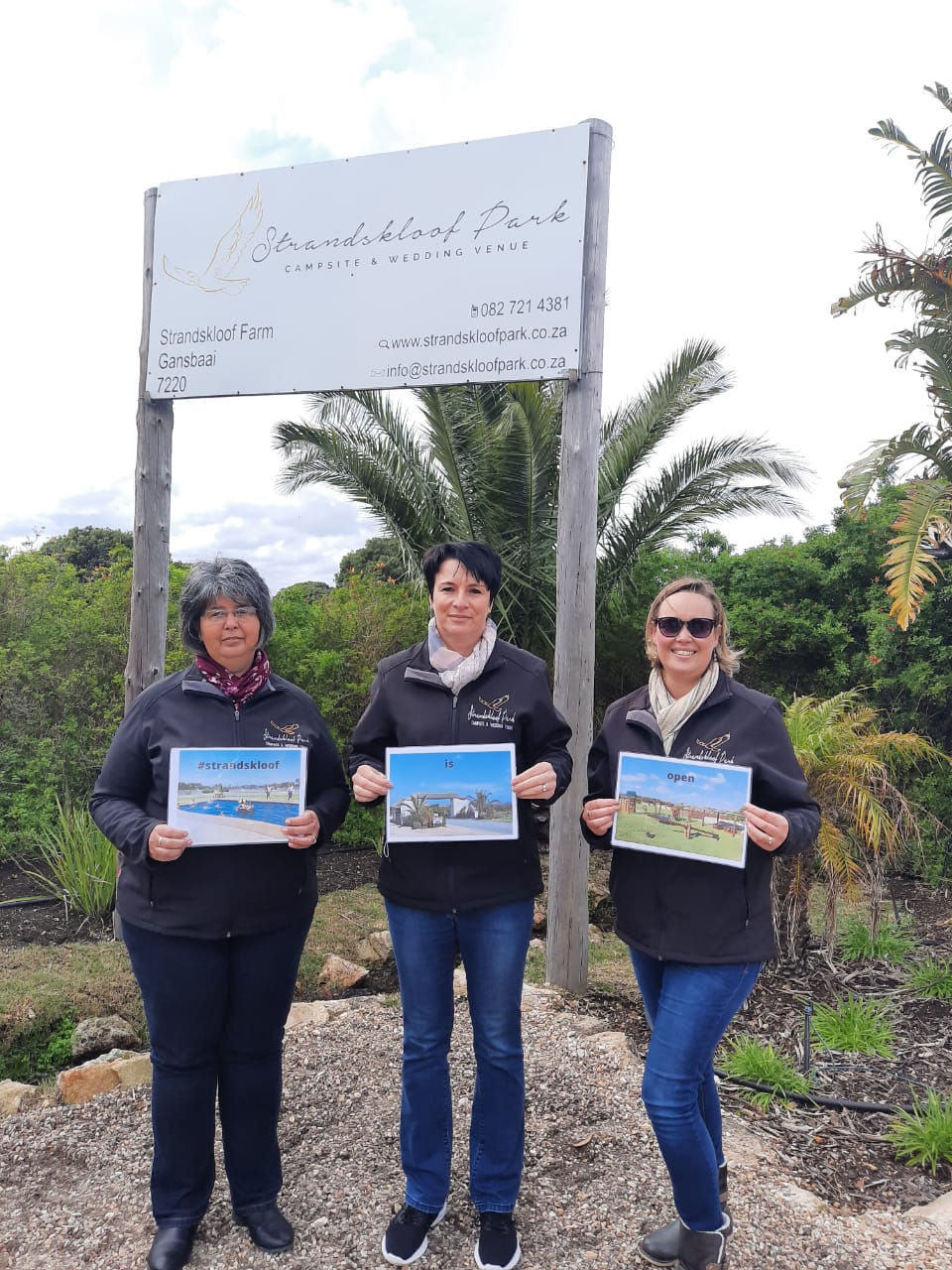 We were joined by the Gansbaai and Pearly Beach Horse Trails at Fynbos Deck Restaurant and Deli where we were treated to some delicious treats and aromatic coffee out on the deck. While we admired the surrounding fynbos, beach dunes, and ocean vistas, the horse trail team gave us insight into their beach outrides. The outrides require no previous riding experience and horses are friendly and well behaved.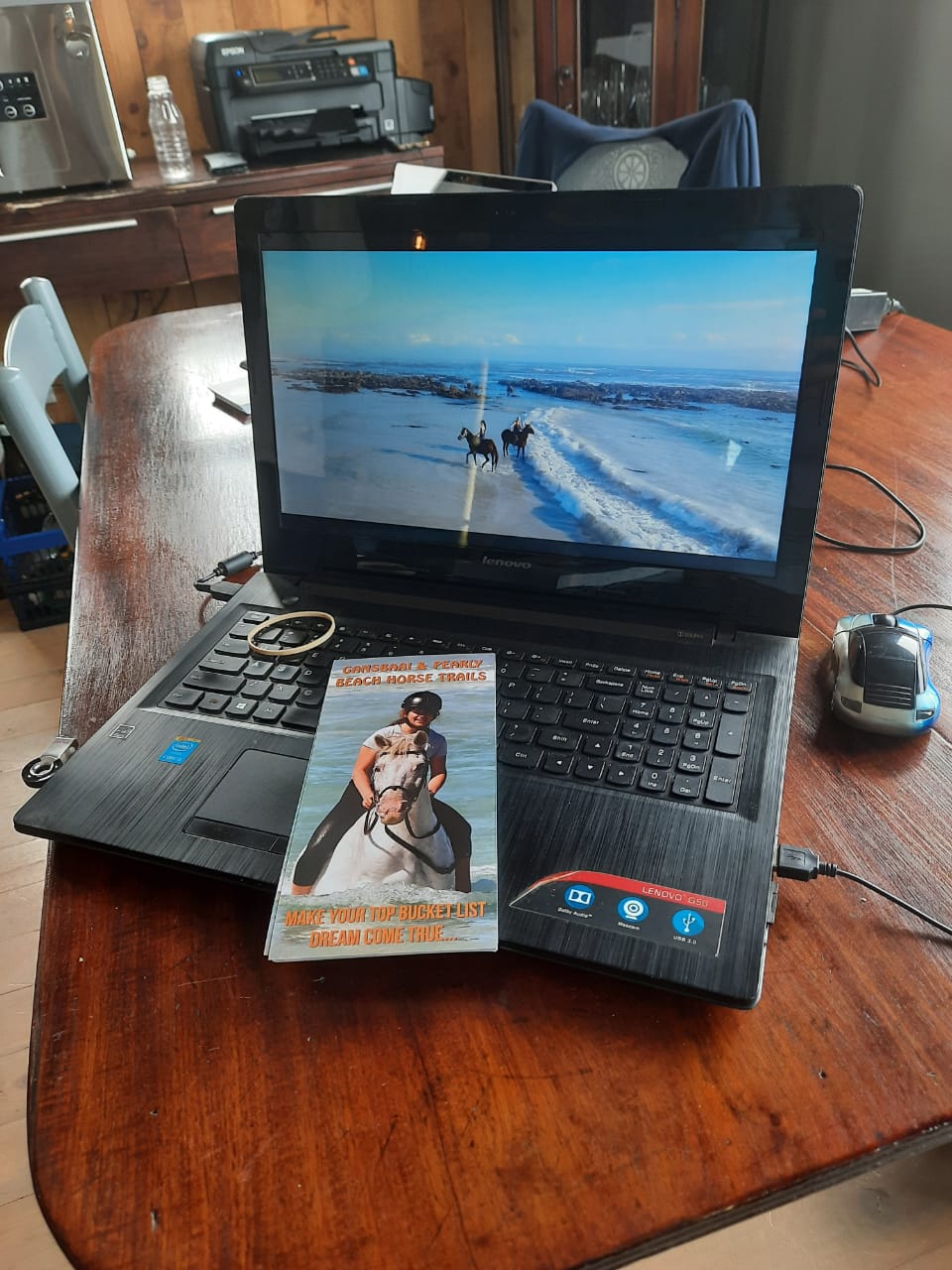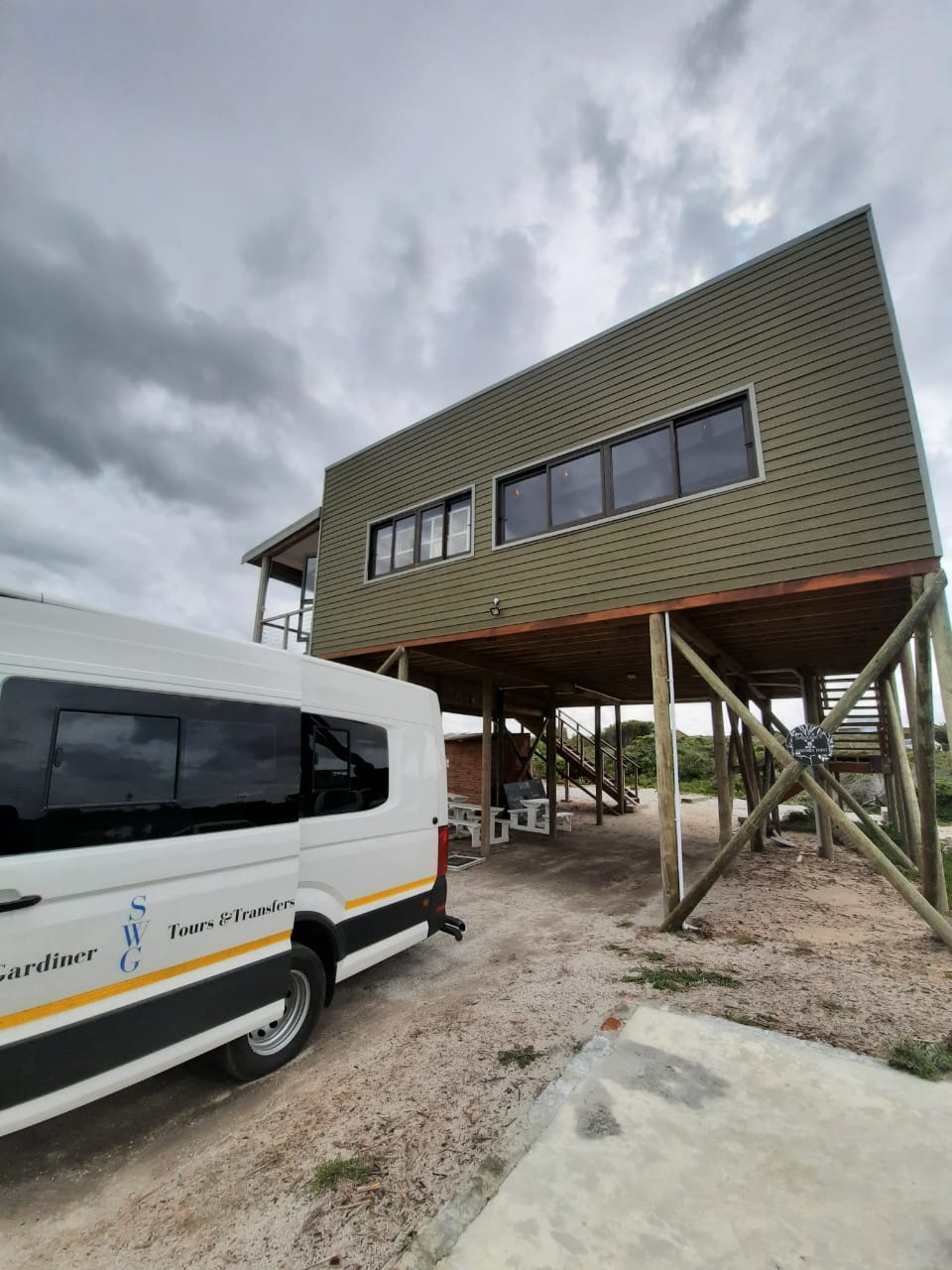 Leaving Pearly Beach we drove past the Fynbos Garden that is rich in an array of endemic fynbos, well worth a visit if you are in the area and love the great outdoors.
We then went to the African Seabird and Penguin Sanctuary (APPS) where injured seabirds are brought to recover before they are released into their natural habitat. The sanctuary strives to create awareness about the plight of African penguins which are on the endangered list. You can help APPS by making a donation towards, or buying, a penguin house so that a penguin couple can start their new life in a safe shelter.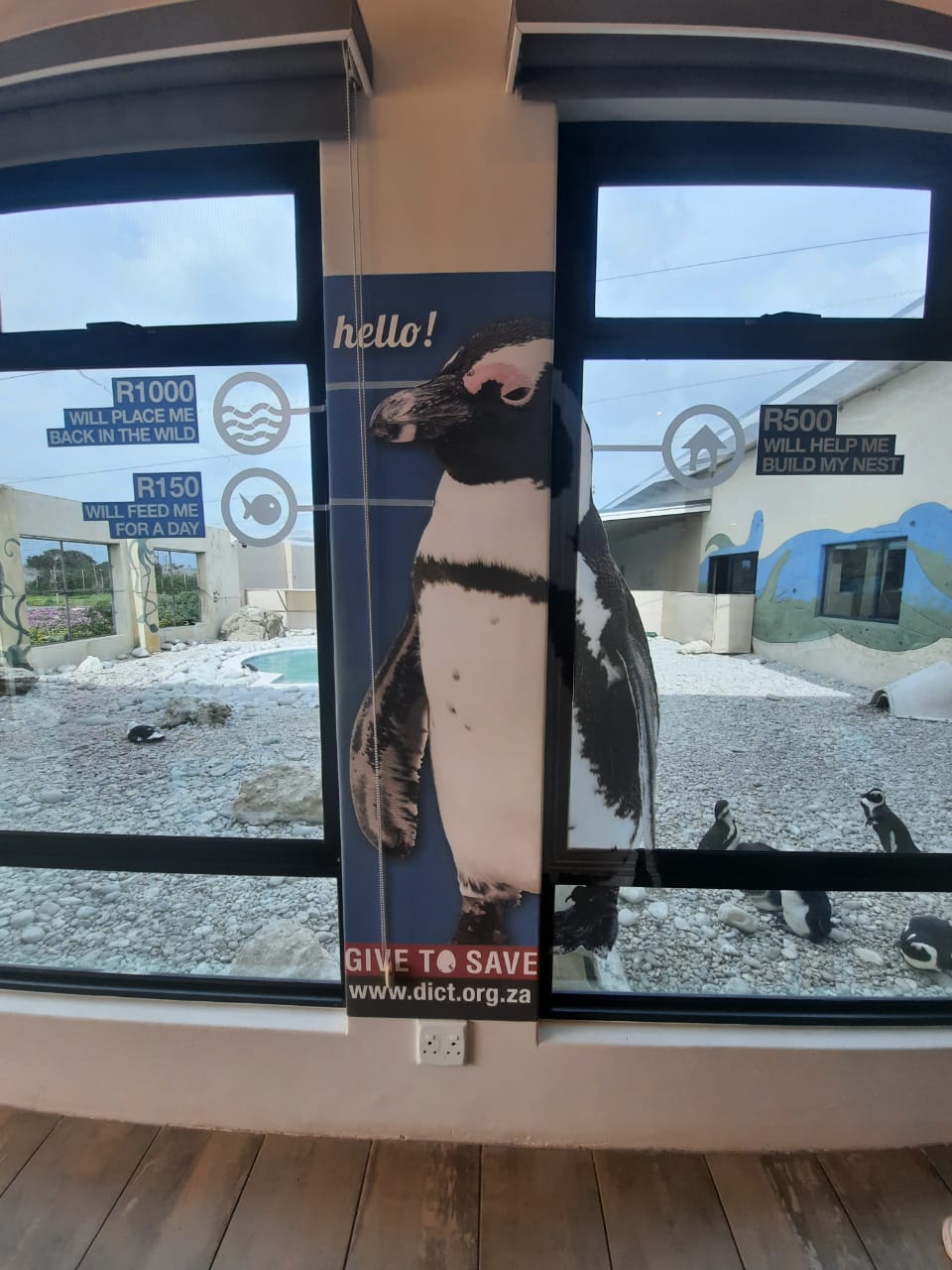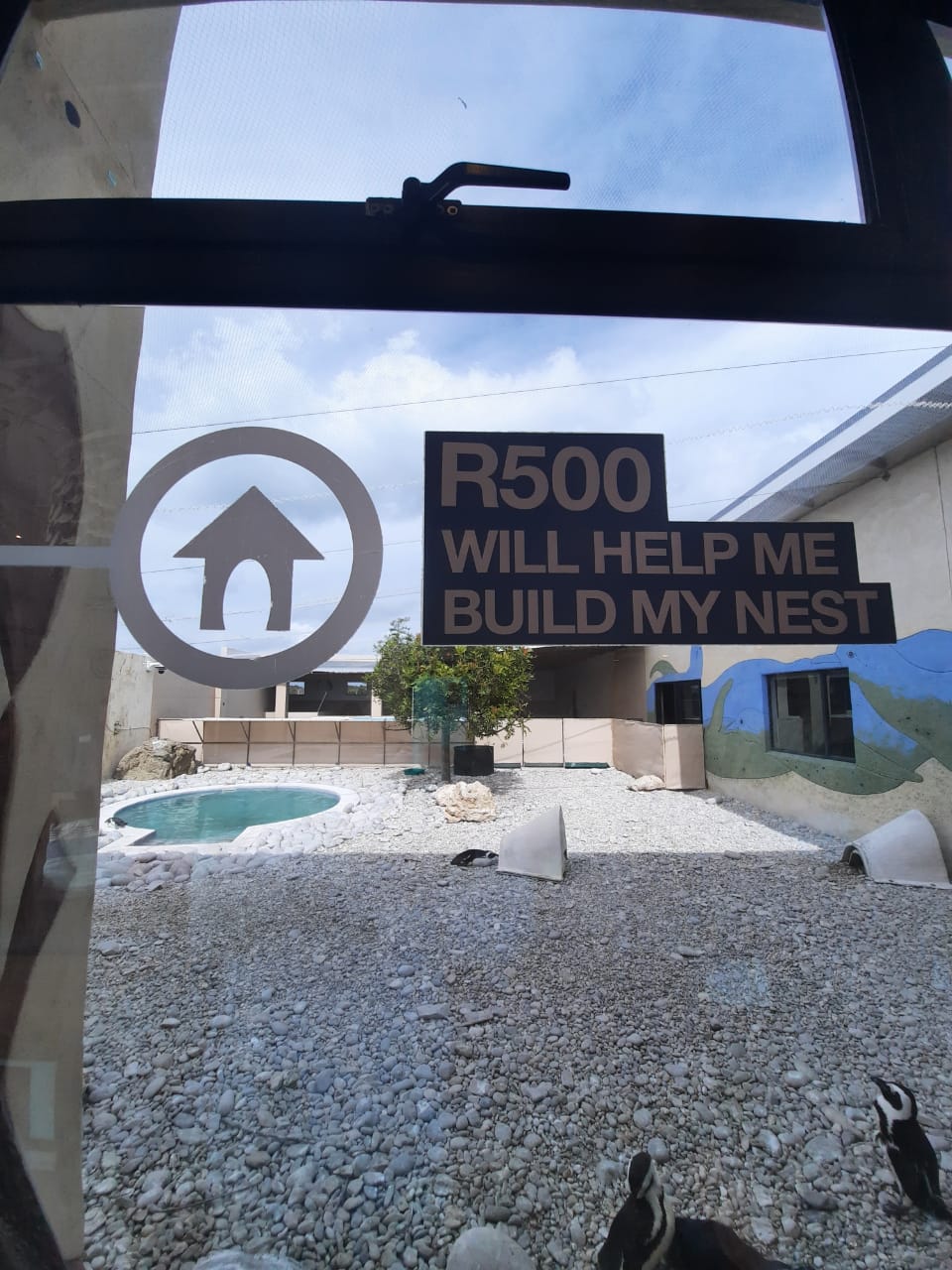 Our next stop was Kleinbaai Harbour from where various ocean adventures depart on a daily basis (weather permitting). Ocean safaris, whale watching tours and shark cage diving trips are a great drawcard for tourism in Gansbaai and many companies are offering discounts aimed at the local market as the industry reopens!
The Great White House Restaurant which is also the headquarters for Marine Dynamics and Dyer Island Cruises was our next port of call. We had the pleasure of watching their 'DEEP Group' which is short for the Dyer Island Conservation Trust Environmental Education Group do the Jeruselama dance for us. The students are currently all attending Gansbaai Academia and The Club is designed to keep them engaged and prepare them for the marine sciences curriculum on offer at Gansbaai Academia as well as prepare them for their future career decisions. Marine Dynamics' ethos is to educate people about the marine life that occurs in our region and how we can all work together to create a sustainable environment for them to thrive. Be sure to check out the options for Educational Shark Cage Diving and Whale Watching trips that they have available.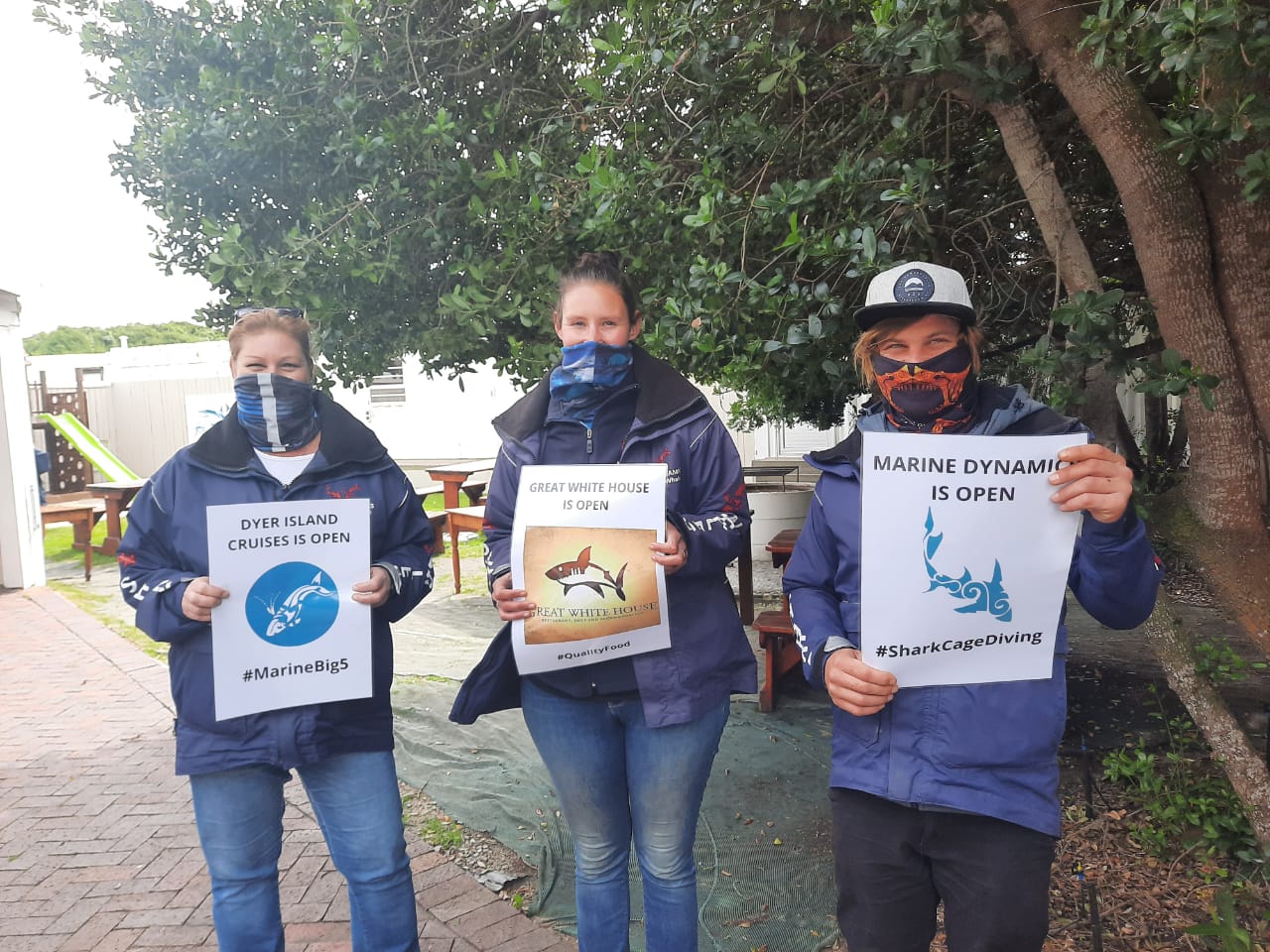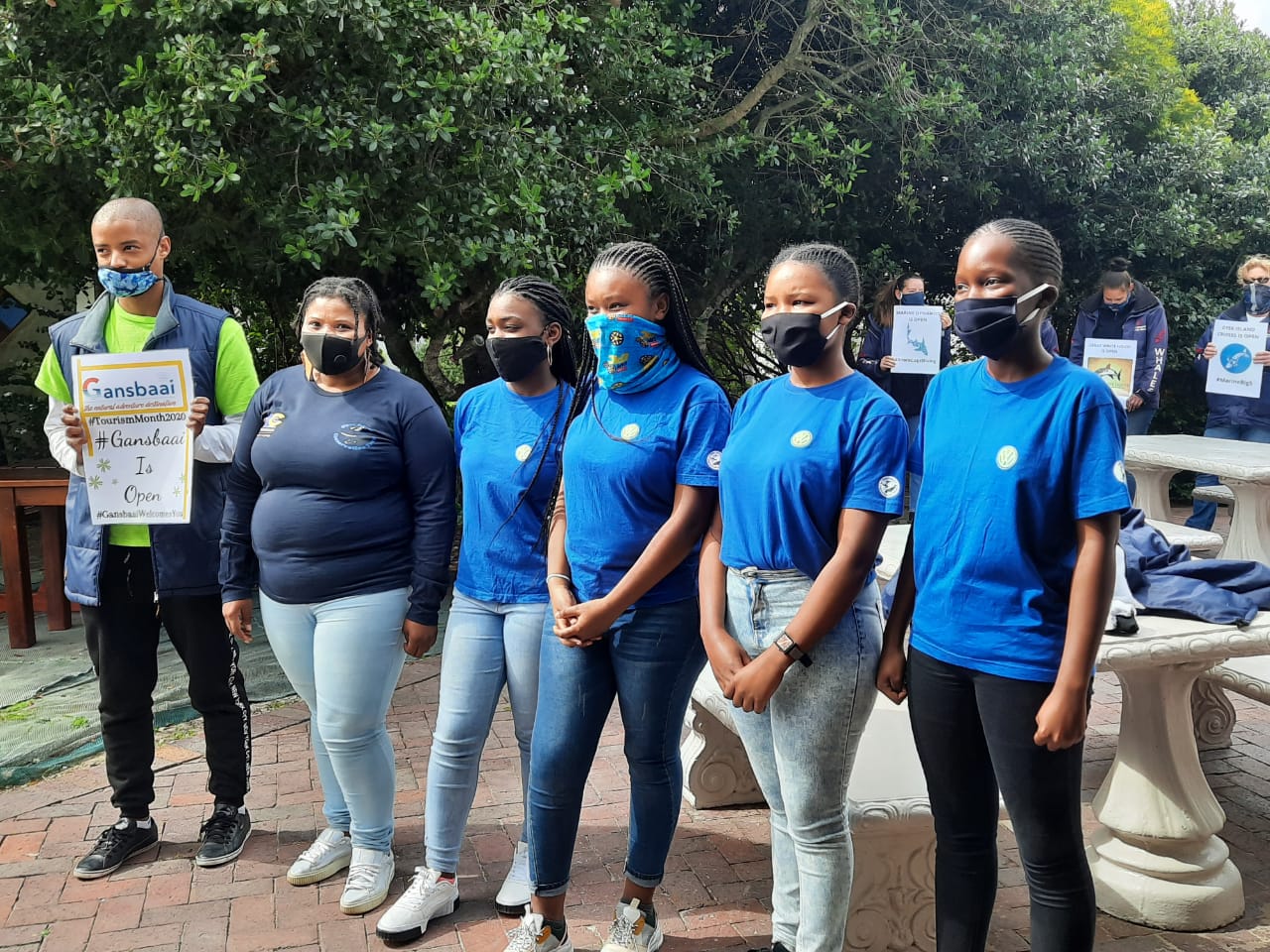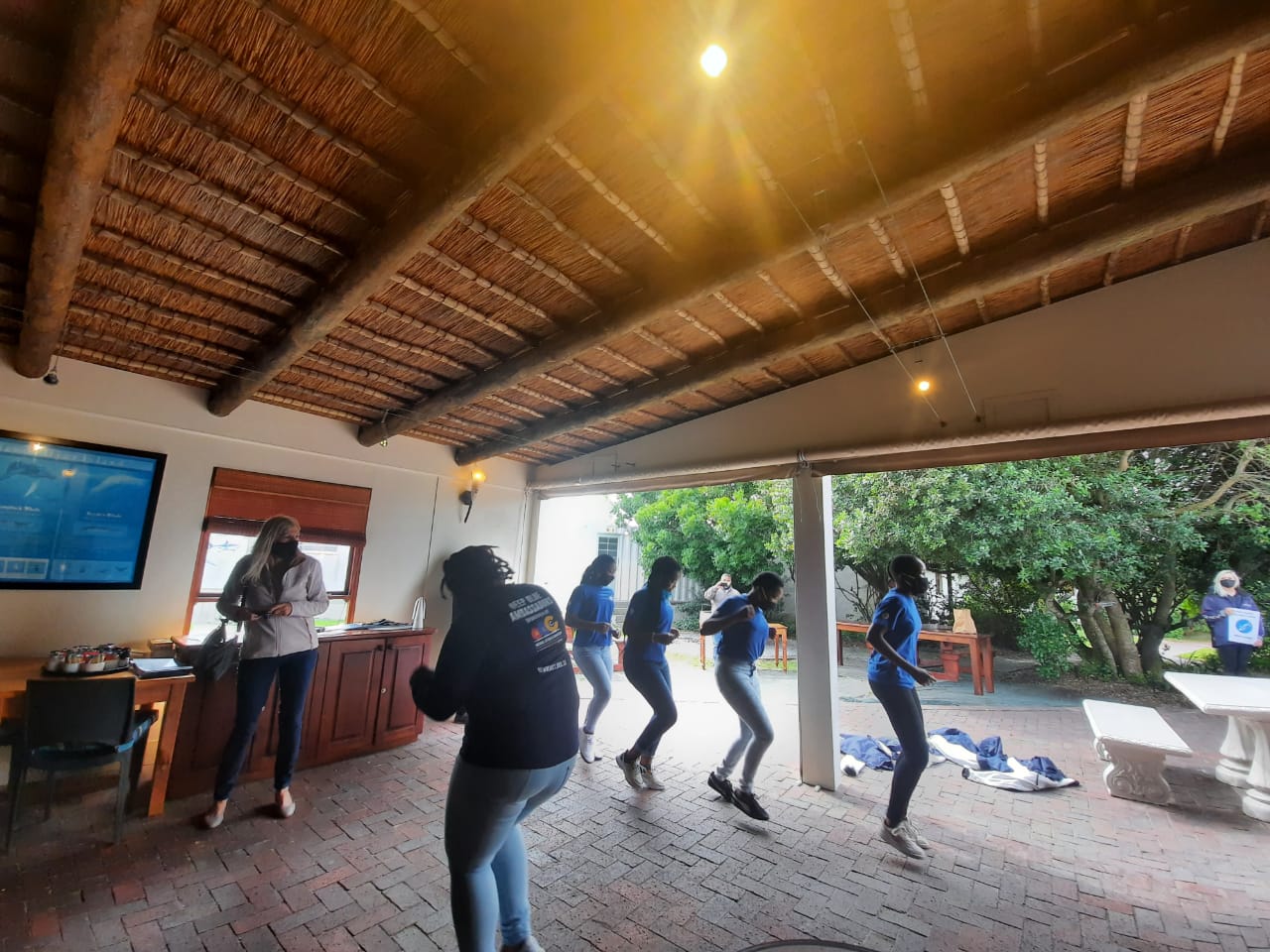 We then had the pleasure of going to the picturesque Gansbaai Harbour, where we stopped at the Gansbaai Vismark. They sell fresh fish on a daily basis and we were invited to sample some! The cherry on the cake was that the owner feeds the local geese that frequent the harbour on a daily basis and we had the opportunity to see this first hand.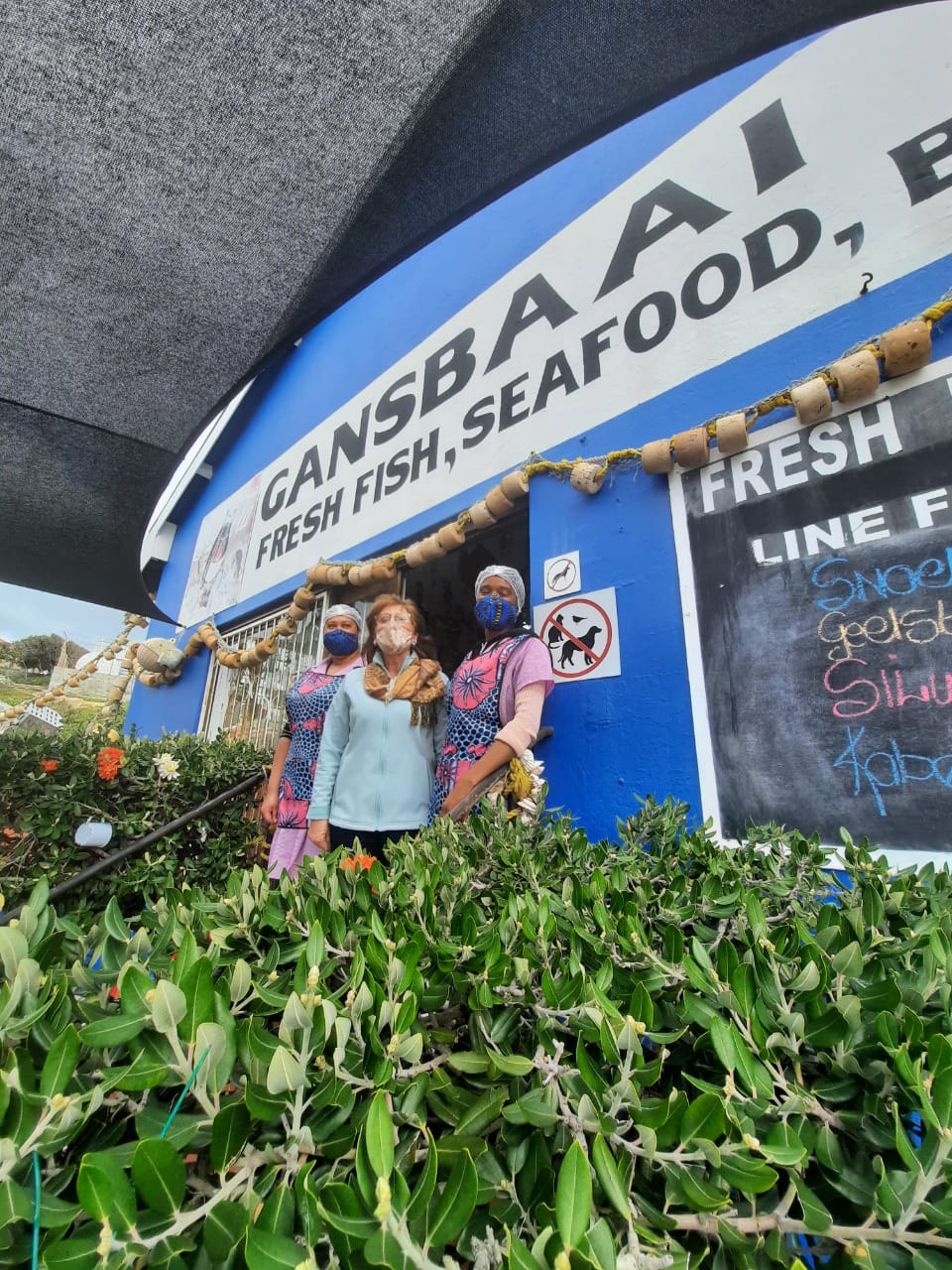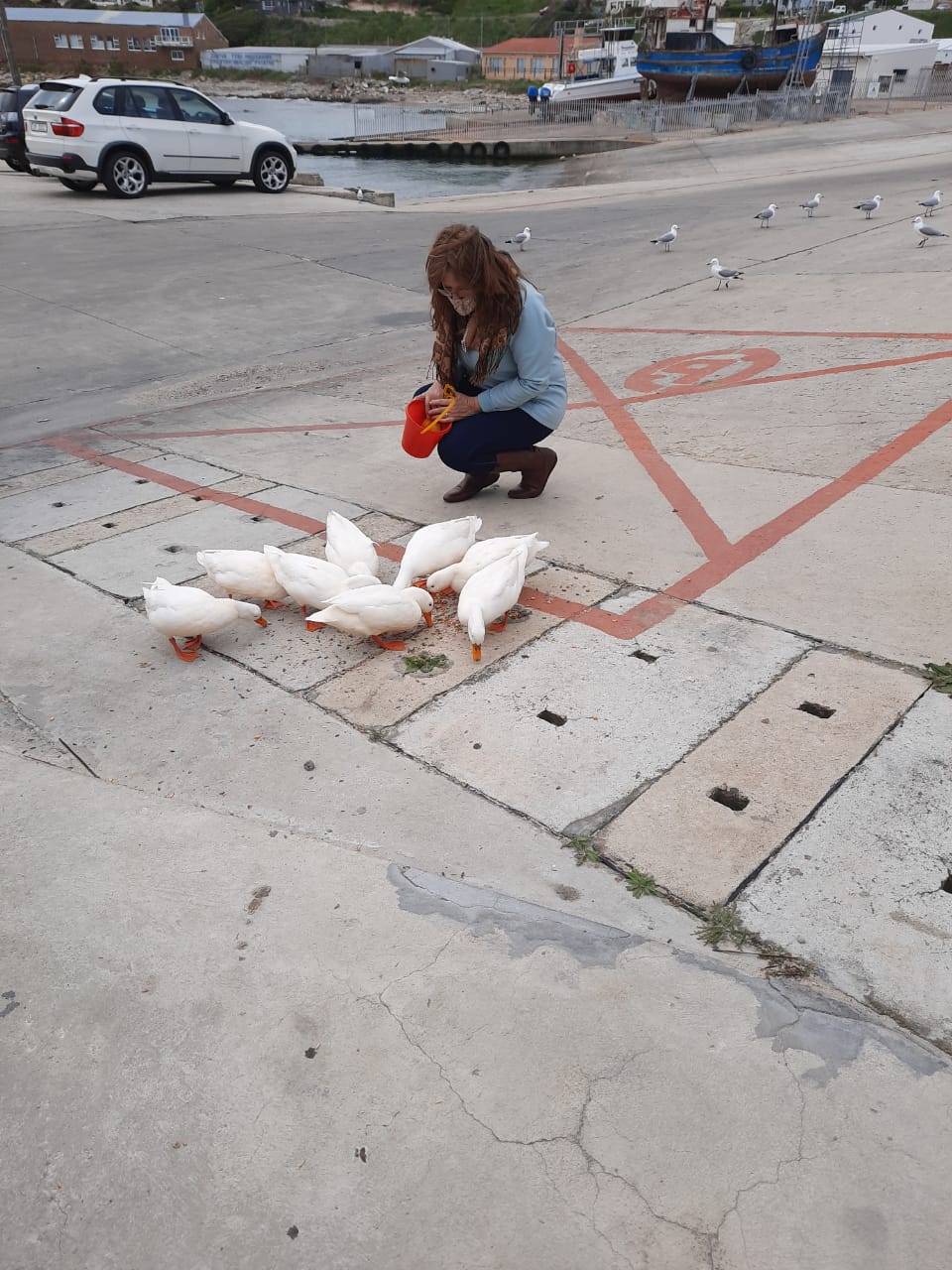 Ivanhoe Sea Safaris which is a whale-watching tour operator is also based in the Gansbaai Harbour and is a well-established company that has been touring the ocean since 1996. Keep an eye open on their trips for whales (southern right, Bryde's, humpback, minke and killer), dolphins, Cape African penguins, Cape fur seals, coastal marine birds and even great white sharks as they cruise the bay.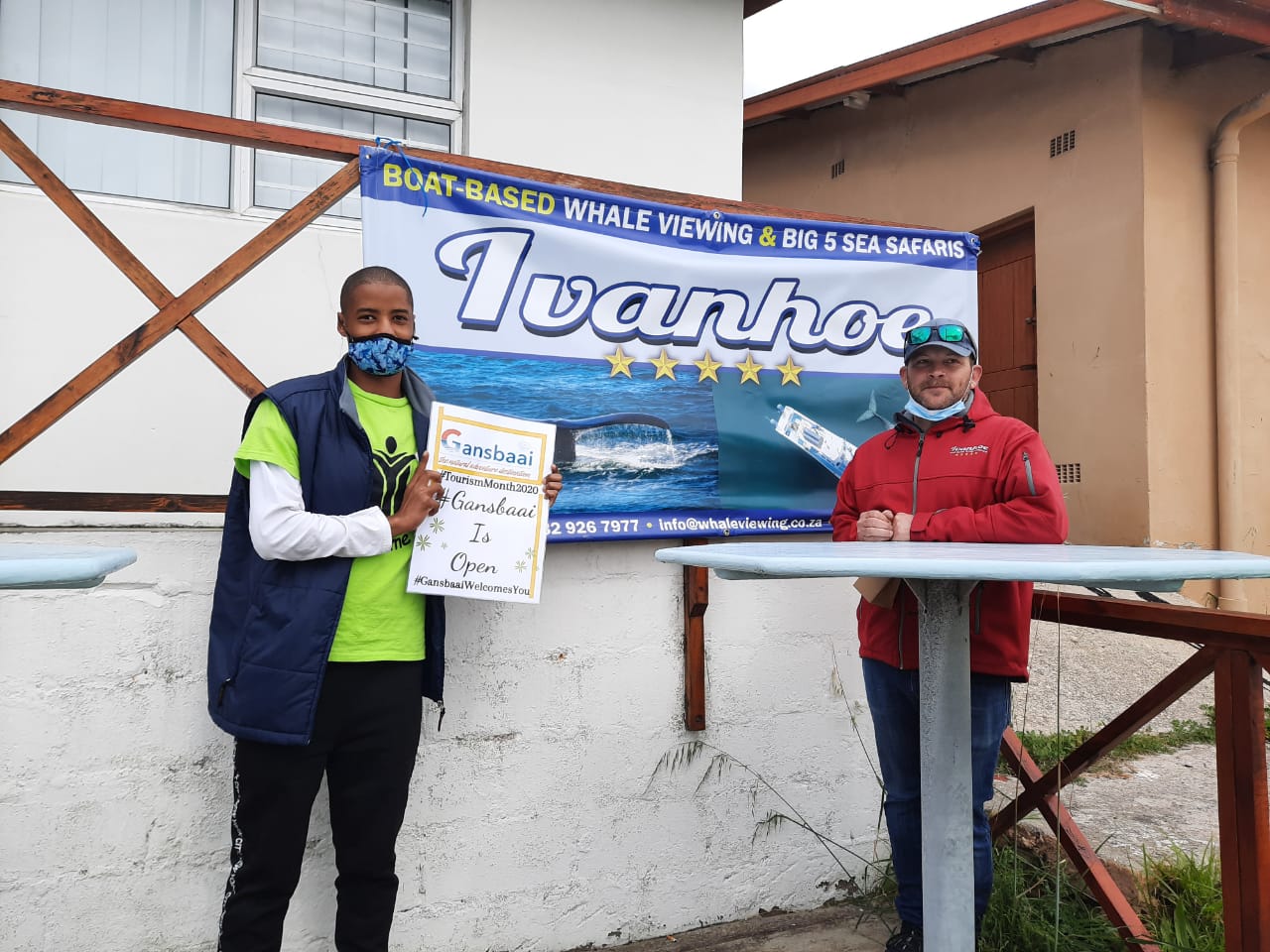 Our journey then took us to Gansbaai Pharmacy where we were welcomed with huge smiles and a whole lot of enthusiasm. The pharmacy has a nurse available and delivers in town. They are on the Main Road and the big green "Apteek" sign cannot be missed.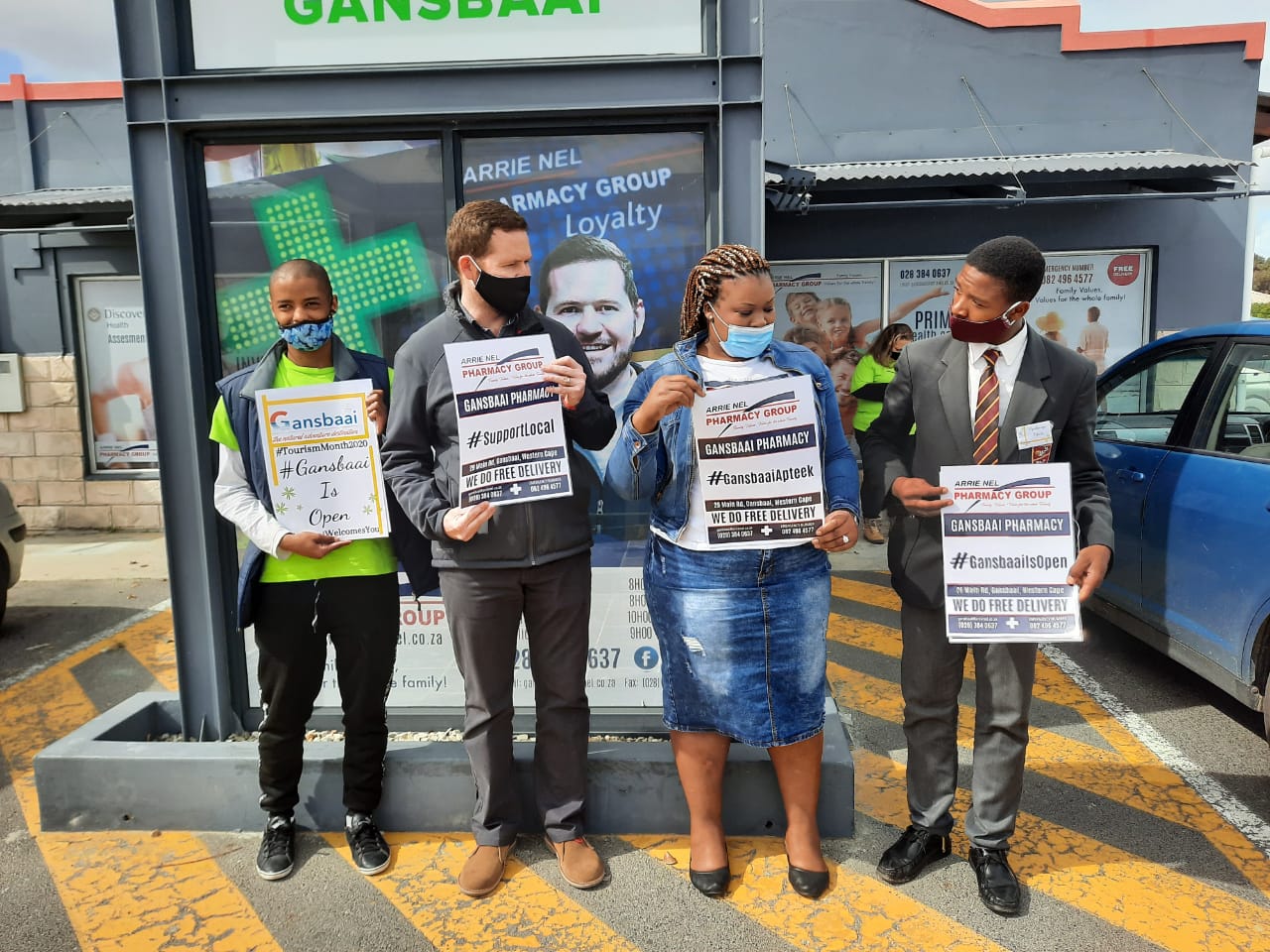 We then went for lunch at the stunning Blue Goose where we were told about the rich history of the building, got to taste the delicious food and had the opportunity to explore the stunning garden where they grow some fresh herbs and veggies. The restaurant is elegant, intimate and very welcoming. Other than serving lunch and dinner, they have monthly High Teas that are rumoured to be better than those hosted at Buckingham Palace!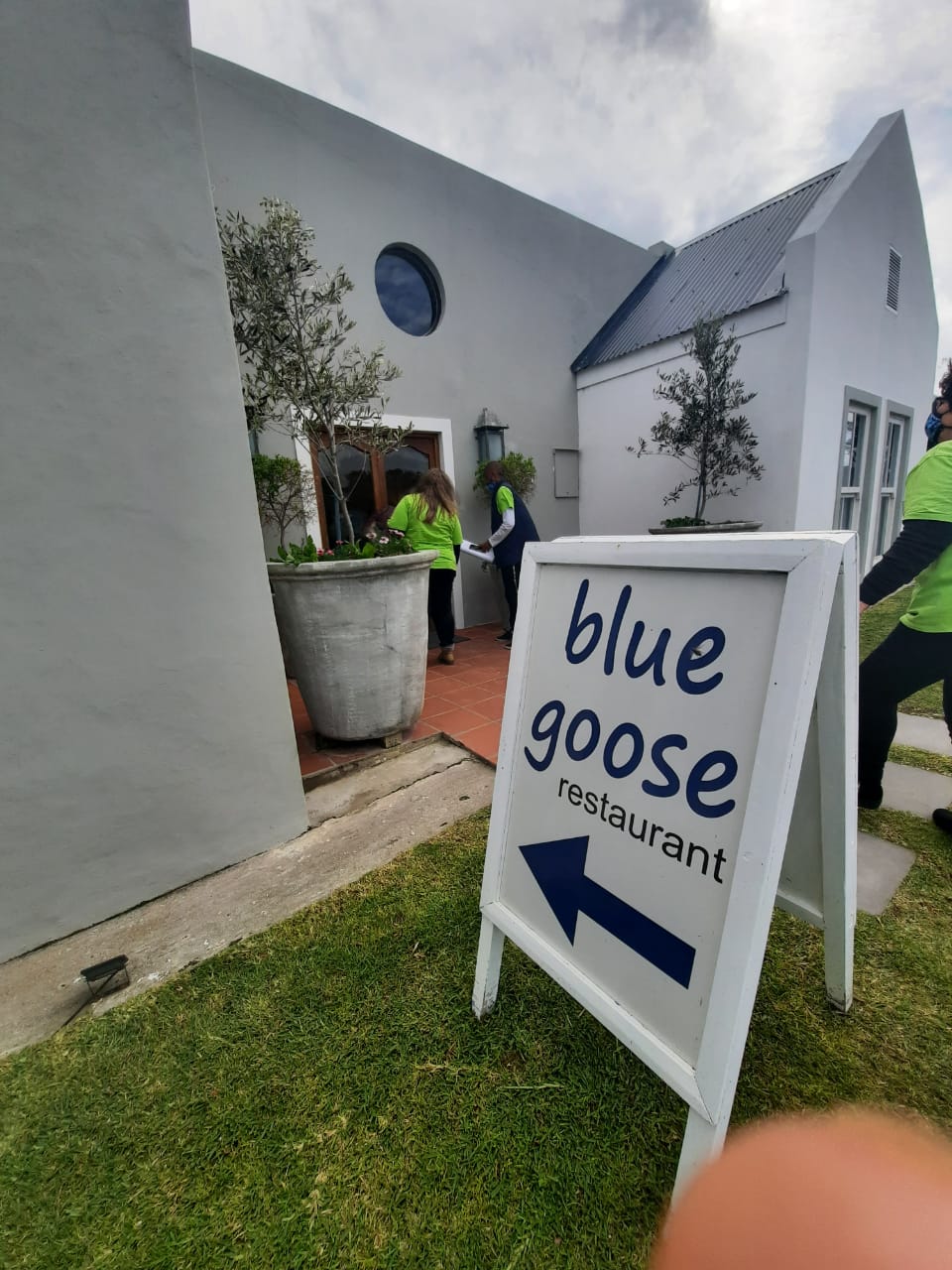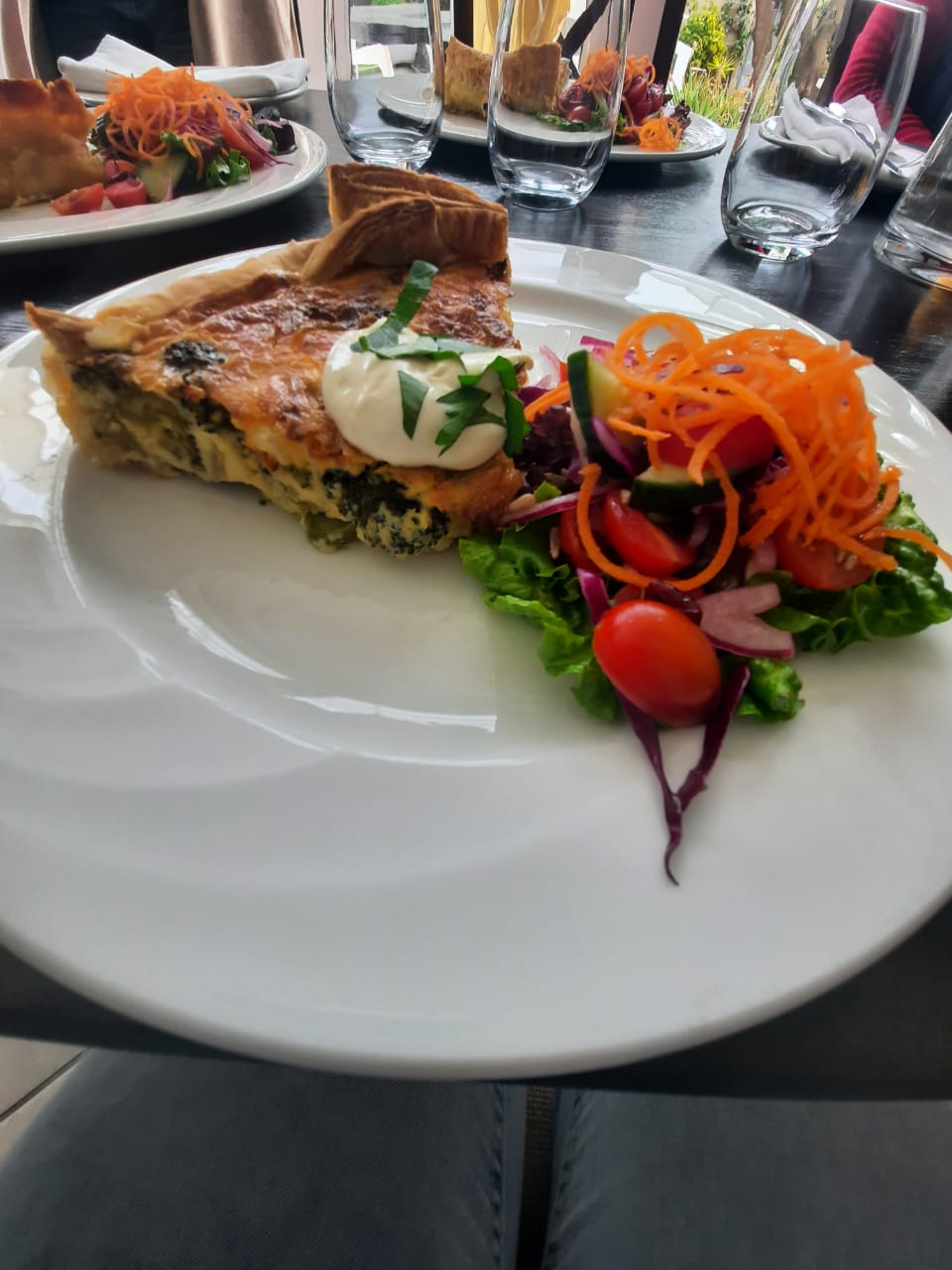 After lunch, we met up with the Gans-berg News team in De Kelders. Gans-berg News is the only hardcopy newspaper publication in Gansbaai and brings the most newsworthy local happenings to the community on a weekly basis.
Whale Song Lodge and Coffee on the Rocks share the pride of place in Cliff Street and have stunning views of Walker Bay. At Coffee on the Rocks, which was our last stop of the day, we got to hear about Fatbike Tours and Overlandy Off Road Adventures. These activities happen at Die Plaat at Walker Bay Nature Reserve. Fatbiking is an activity that can be enjoyed by anyone who can ride a bike and involves going out onto the dunes on a thick wheeled bicycle. It is huge fun for the family and any nature enthusiast and they offer morning and sunset trips. Overlandy Off Road Adventures takes you on a 4x4 sightseeing trip through the reserve where you have an option to be left alone on the beach to enjoy a glass of vino and a snack platter for a few hours after which you will be collected and returned to your guest house.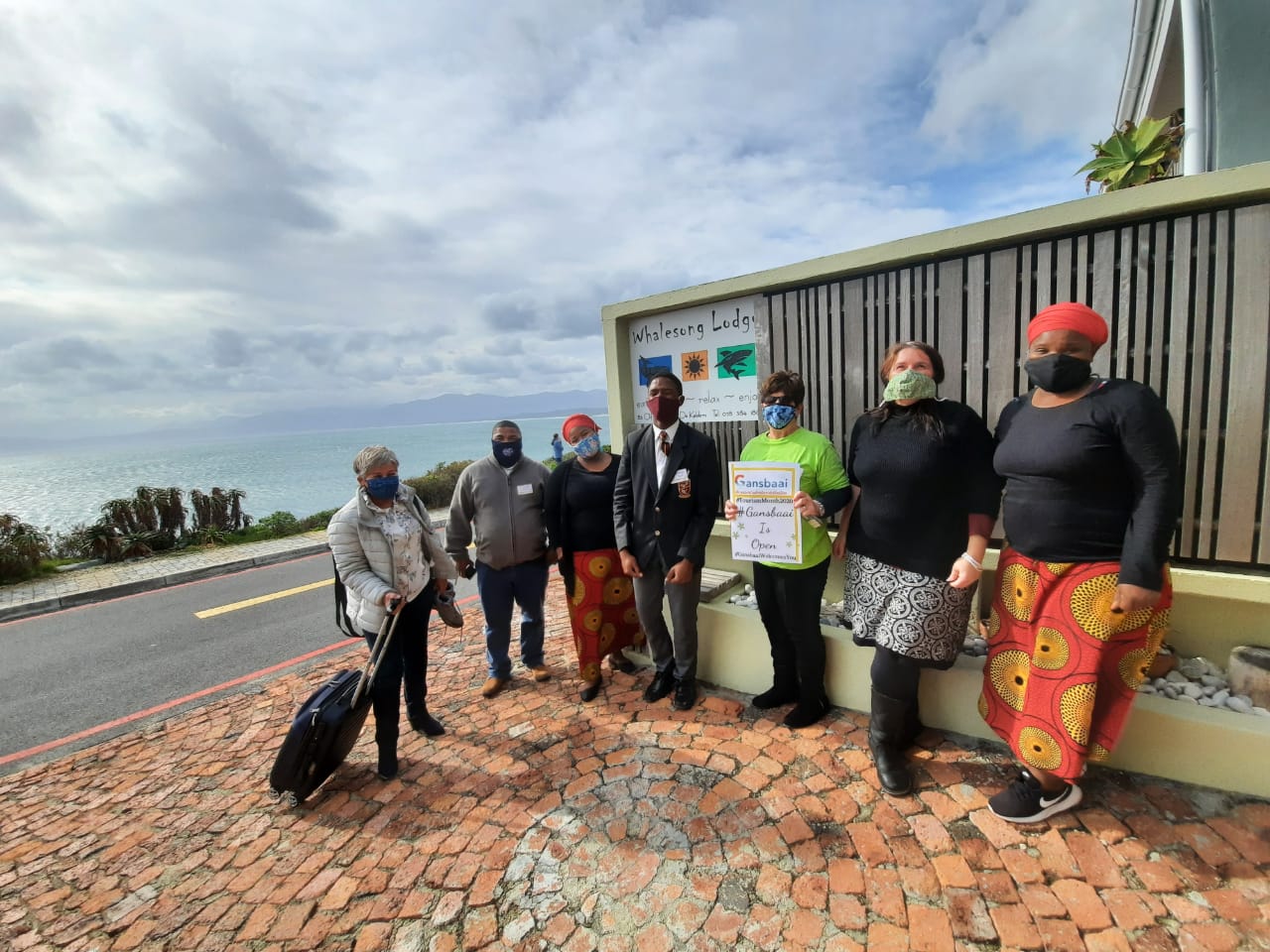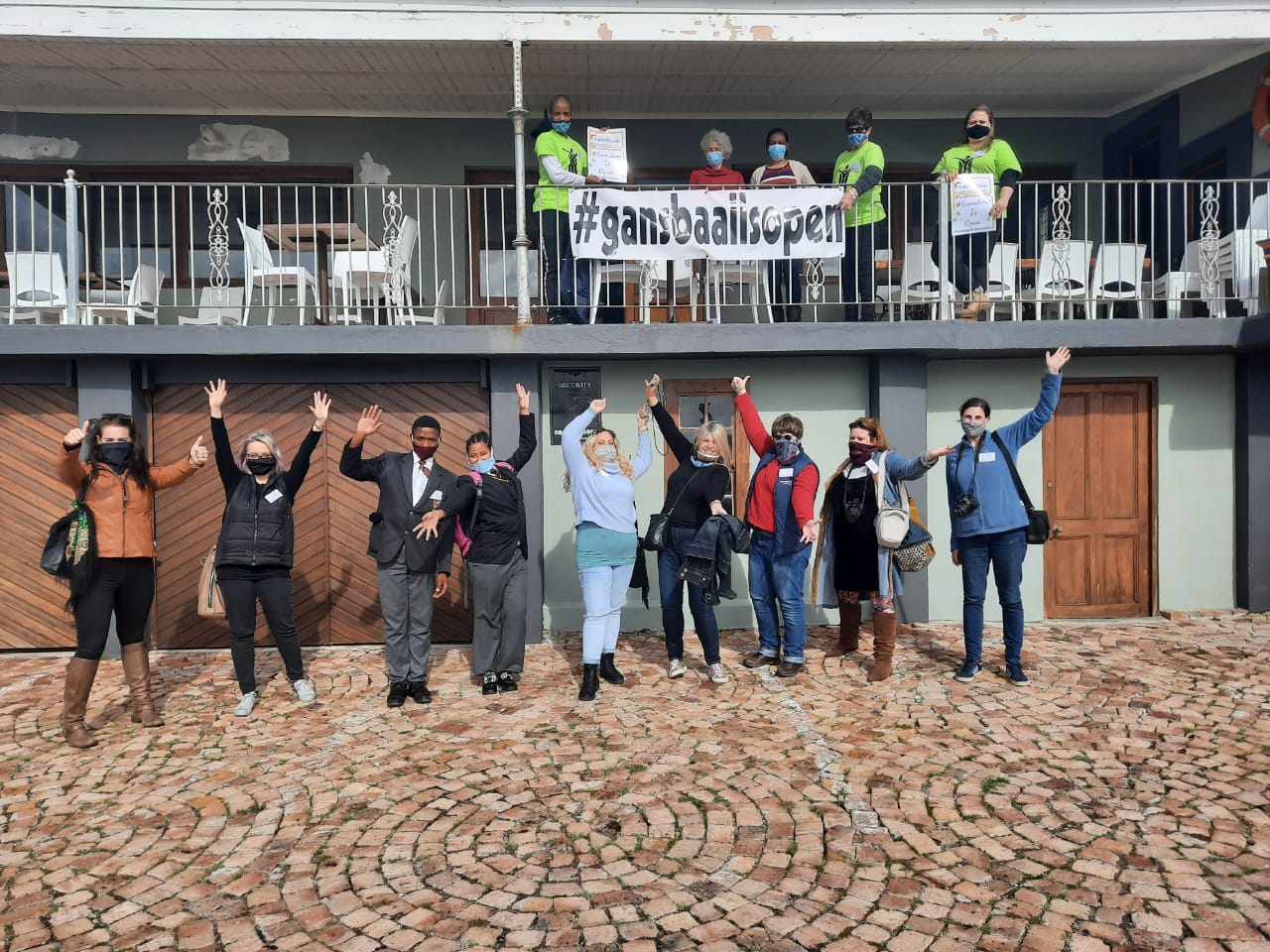 We only had one day to see a variety of establishments but I can assure anyone who intends visiting to plan to stay for a few days to experience all these, and other, adventures that the town and its community have to offer.
A special thank you to Gansbaai Tourism Bureau for orchestrating the day, Quinton from Day and Night Shuttles for driving us back-and-forth and all the businesses involved for their generous hospitality.
For more businesses, accommodations, places to eat and things to do in Gansbaai read more here.