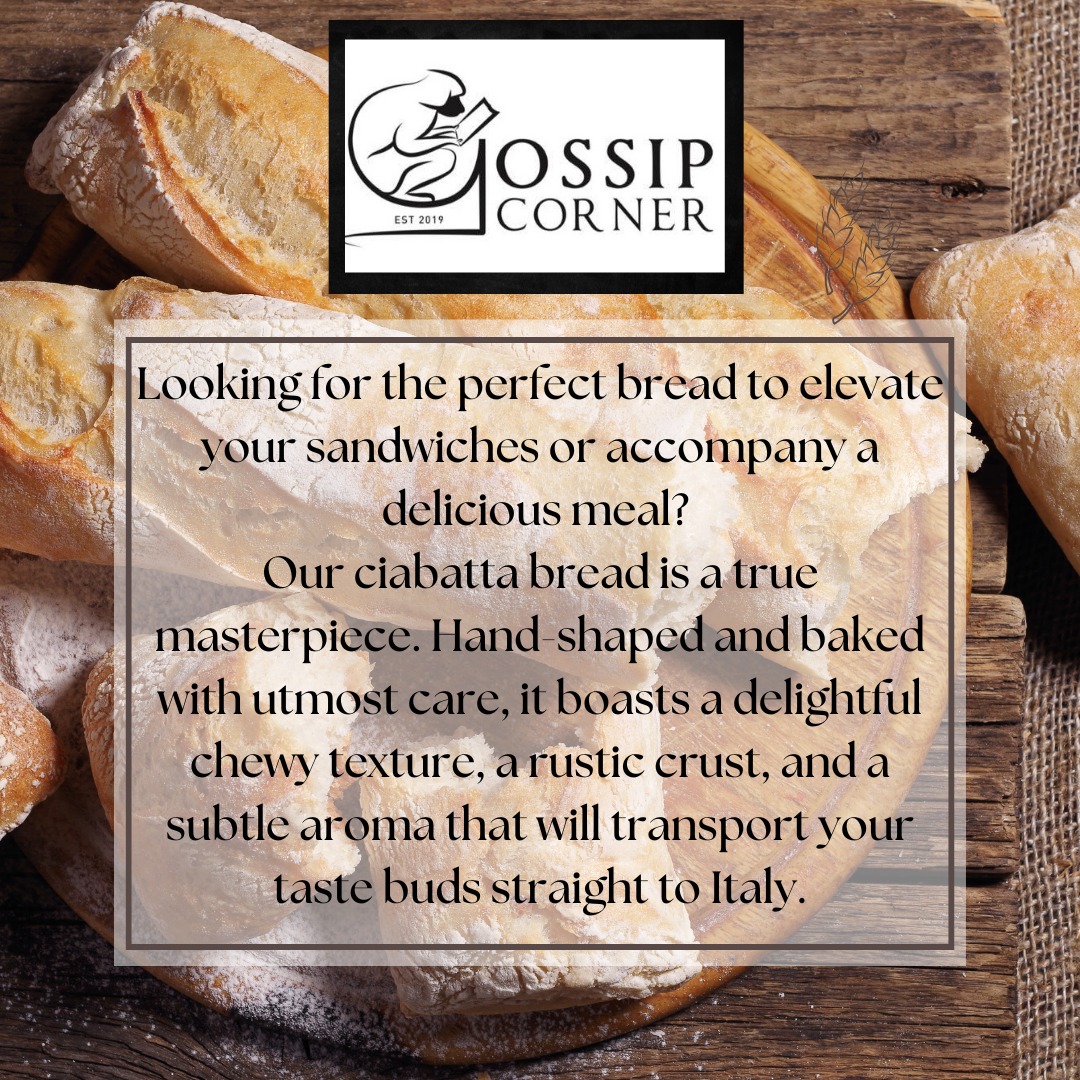 Homemade Ciabatta
Looking for the perfect bread to elevate your sandwiches or accompany a delicious meal?
Our ciabatta bread is a true masterpiece. Hand-shaped and baked with the utmost care, it boasts a delightfully chewy texture, a rustic crust, and a subtle aroma that will transport your taste buds straight to Italy.
For more information, contact Gossip Corner.