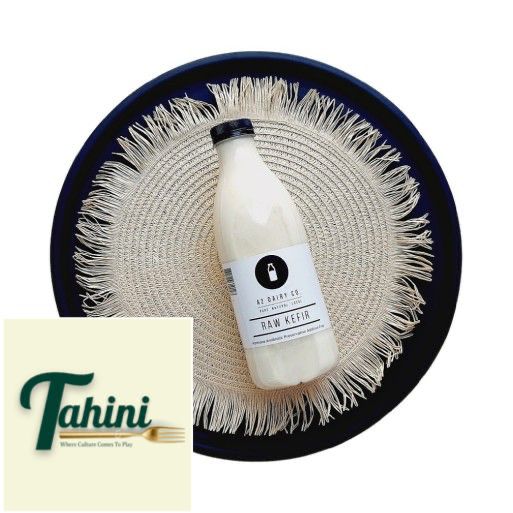 A2 Beta-Casein Milk
Available weekly! Grass fed, full cream, farm fresh, hormone and antibiotic-free A2 beta-casein milk in all of our products. Our products are handcrafted and free of preservatives, additives, or sugars, offering nothing but natural healthy goodness.
Fresh farm milk, feta, plain yoghurt, Greek-style yoghurt, cream cheese, milk kefir, and kefir grains.
For more information or to book, contact Tahini Deli.