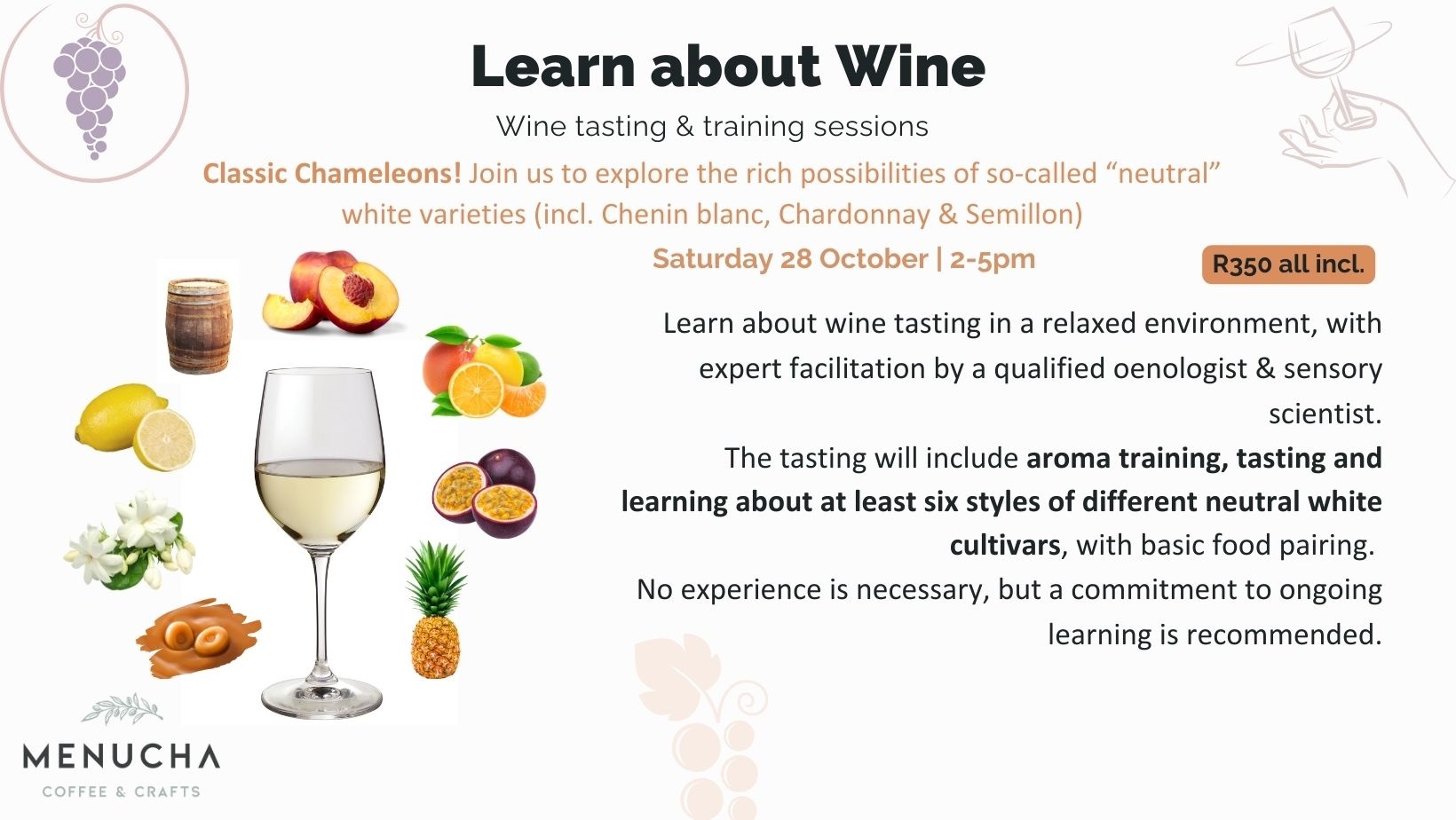 28 October 2023: Learn about Wine
Monthly wine-tasting and training sessions.
Date: Saturday, 28 October 2023
Time: 14:00 - 17:00
Cost: R350 (all inclusive)
Join us to explore the rich possibilities of so-called "neutral" white varieties (including Chenin Blanc, Chardonnay and Semillon).
Learn about wine tasting in a relaxed environment, with expert facilitation by Dr Marianne McKay, a qualified oenologist and sensory scientist.
The tasting will include aroma training, tasting, and learning about at least six styles of different neutral white cultivars, with basic food pairing.
No experience is required, but a commitment to ongoing learning is highly recommended.
Book your tickets here.
For more information, contact Menucha Coffee & Crafts.