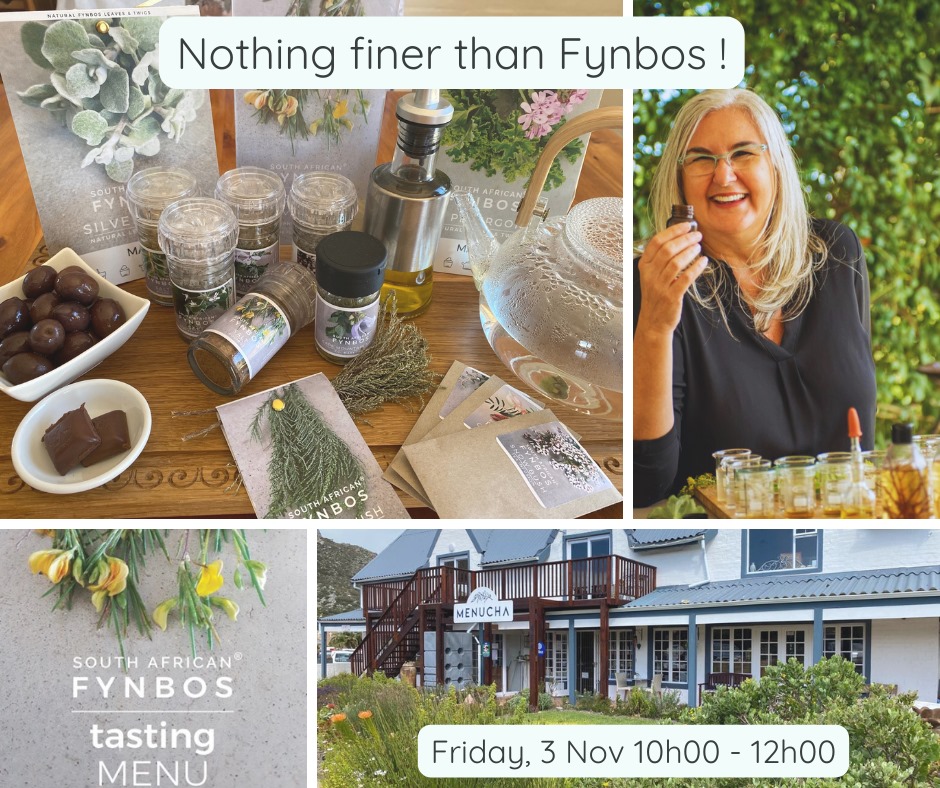 3 November 2023: Fynbos Tasting Experience with Giselle Courtney
The flavours of far-off lands are now taken for granted and are part of our everyday cooking. But what about South Africa's indigenous aromatics that could be ours for the picking, right here on our doorstep?
Botanical infusions and edible flowers are reviving the modern taste experience. Aromatic and evocative of the veld, a new palette of fynbos seasonings and herbs challenges and delights palates.
To celebrate the launch of Fynbos Tasting Experiences at Menucha, you are cordially invited to attend an introductory Fynbos tasting experience led by Giselle Courtney, the effusive champion behind the Cape Town Fynbos Experience.
Educate your palate to recognise these aromatic new flavours in the form of culinary herbs and seasonings served with freshly baked sourdough bread, olive oil and botanical vinegars, introduced by Fynbos herbal tea infusions.
Experience Date: Friday, 3 November 2023
Time: 10h00 - 12h00
Venue: Menucha Coffee & Crafts, Pringle Bay
Pre-booking is essential, as seating is limited.
R75 will secure your seat. Book soon to avoid any disappointment!
Payments can be made via bank card at Menucha or electronic transfer.
For more information or to book, contact Menucha Coffee & Crafts.