Deputy Minister of Higher Education, Science and Innovation Inspires Local Youth
Buti Manamela, Deputy Minister for Higher Education and Training, Science, and Innovation, attended the South African National Space Agency (SANSA) Space Day with learners from Zwelihle Primary on Thursday 23 February 2023.
The Deputy Minister visited the new 24/7 Space Weather Centre, the magnetically clean environment, and then joined learners from Zwelihle Primary School in hands-on activities related to the science curriculum and inspired by space. As part of its core mandate, SANSA invest time, money and resources in inspiring the South African youth to take up science, technology, engineering and mathematics, the STEM subjects.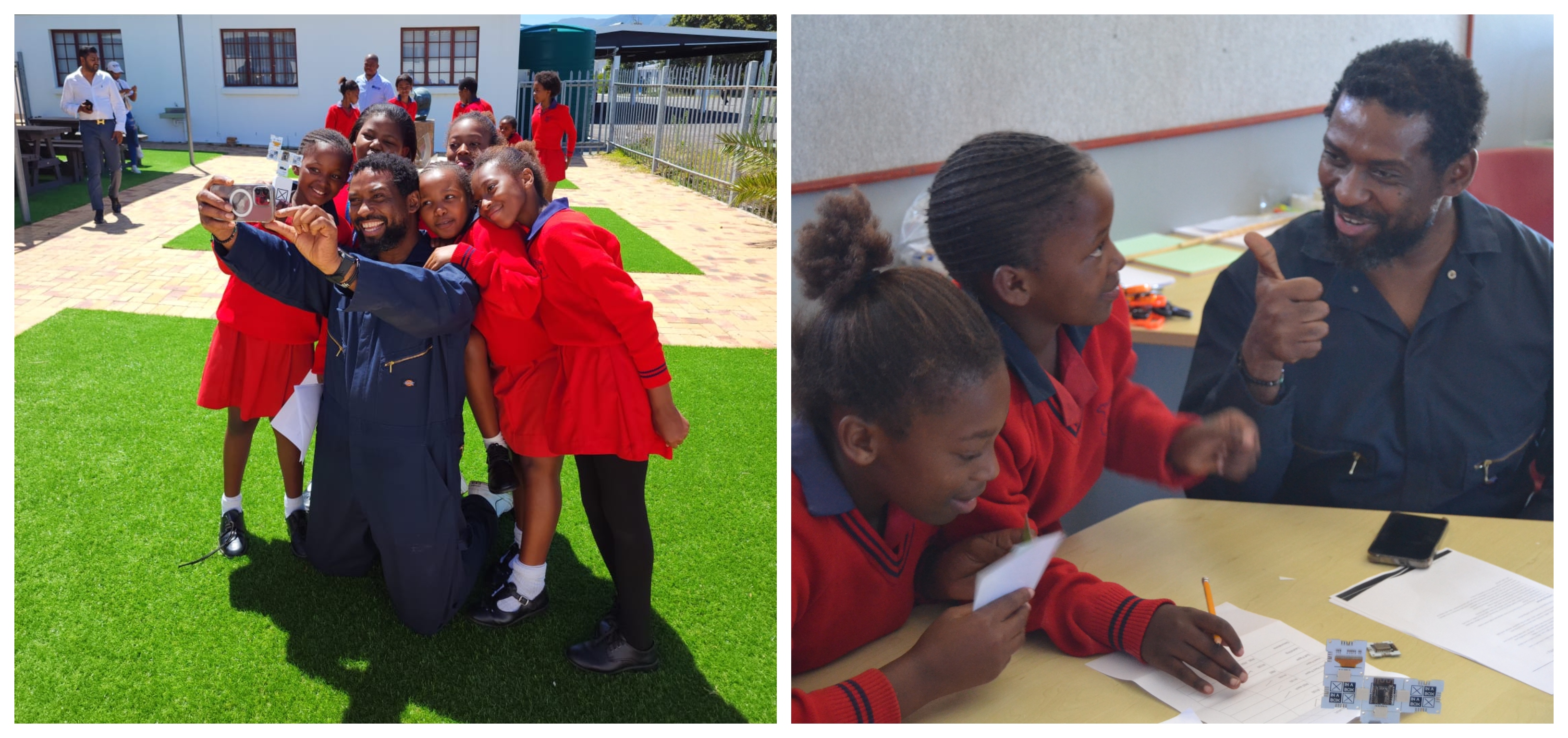 By using space to inspire the youth and hands-on science activities, SANSA hopes to encourage the youth to develop an interest in space and choose one of the many types of careers on offer in this industry. Scientists, engineers, mathematicians, computer programmers and even doctors and lawyers are needed to grow the space industry.
SANSA has an accredited Science Centre at its Hermanus site where learners get to take part in robotics, and do hands-on science activities that are aligned with their curriculum.
SANSA's mobile lab also visits all nine provinces of South Africa, spreading excitement about how space can have a lasting impact of legacy on the youth and on the economy of South Africa.
Together with the Department of Science and Innovation, SANSA aims to grow the interest in space and space careers.