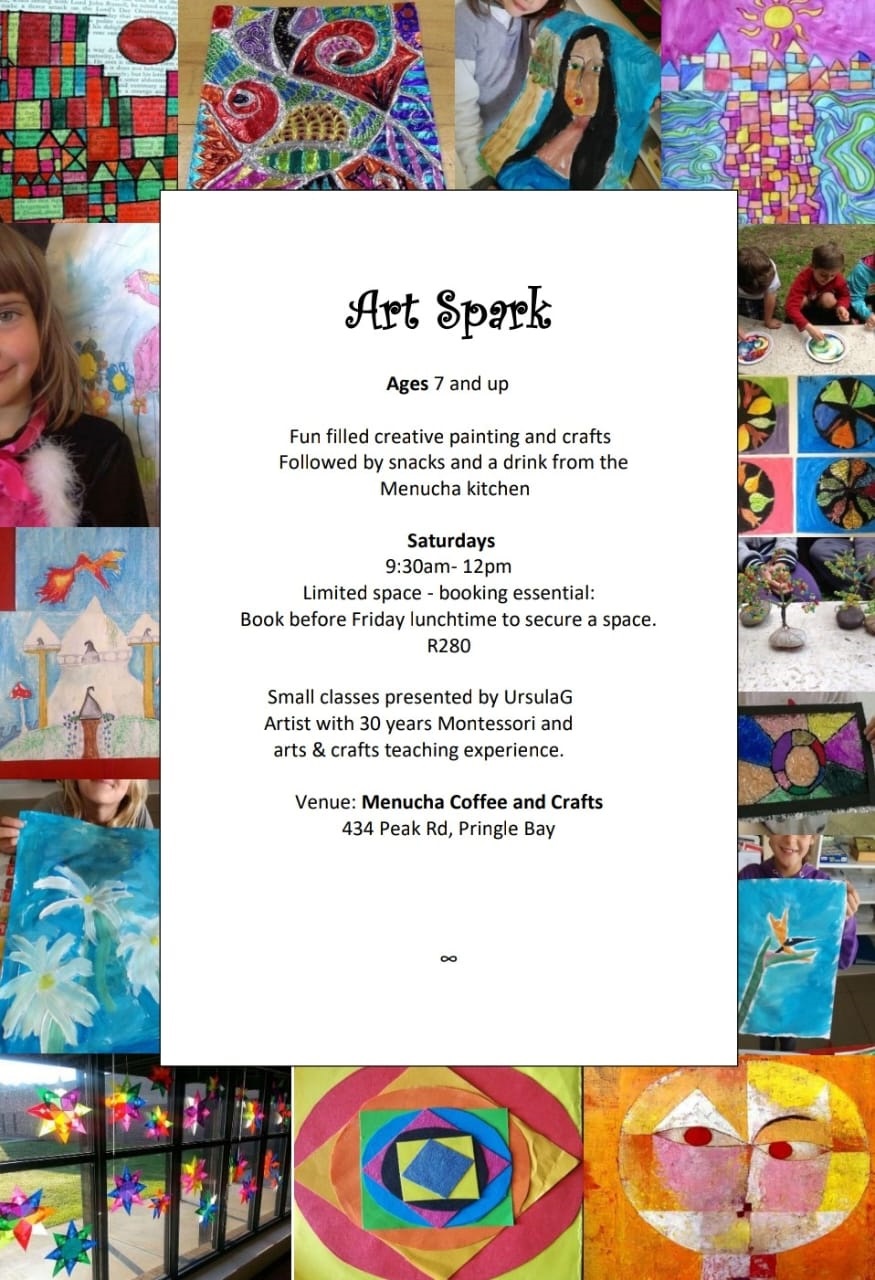 27 May 2023: Art Spark - Monoprinting Exploration
We continue with our monoprinting exploration. Adding an explosion of colour!
When: Saturday, 27 May 2023.
Venue: Menucha Coffee & Crafts
Time: 09:30 - 12:00
Cost: R280
The price includes snacks and drinks from the Menucha kitchen.
Small classes presented by UrsulaG artist with 30 years of Montessori and art/craft teaching experience.
Limited space is available, booking is essential (before Friday lunchtime).
For more information or to book, contact Menucha Coffee & Crafts.