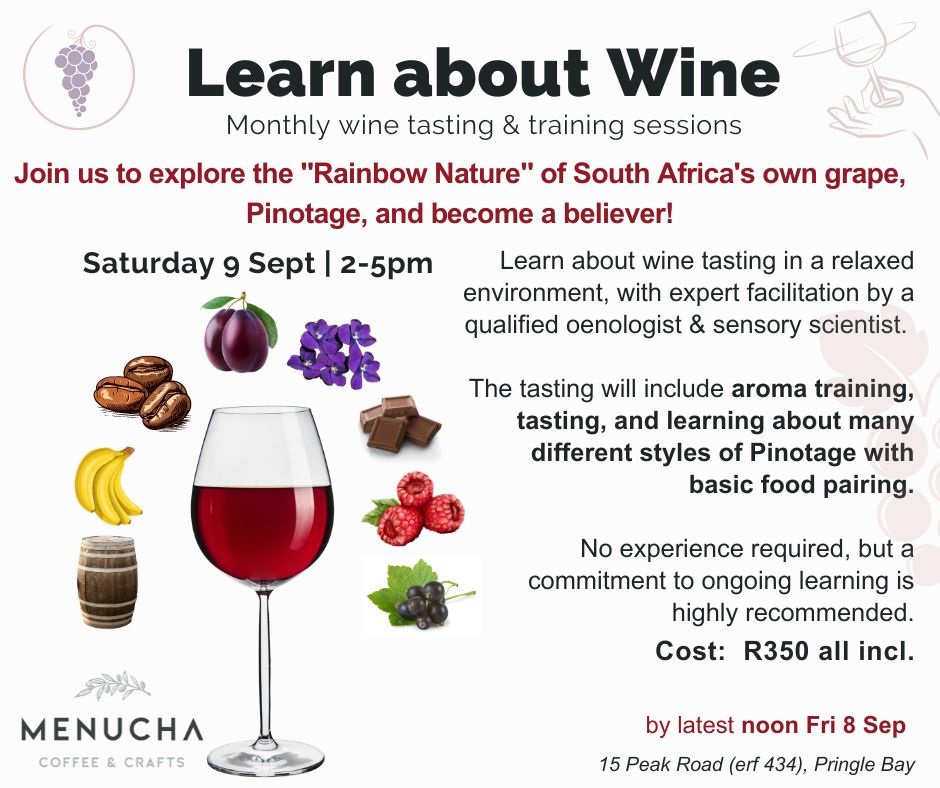 9 September 2023: Learn about Wine
Monthly wine-tasting and training sessions.
Date: Saturday, 9 September 2023
Time: 14:00 - 17:00
Cost: R350 (all inclusive)
Join us to explore the "Rainbow Nature" of South Africa's own grape, Pinotage, and become a believer!
Learn about wine tasting in a relaxed environment, with expert facilitation by a qualified oenologist and sensory scientist.
The tasting will include aroma training, tasting, and learning about many different styles and Pinotage with basic food pairing.
No experience is required, but a commitment to ongoing learning is highly recommended.
Bookings by latest Friday, 8 September 2023.
For more information or to book, contact Menucha Coffee & Crafts.