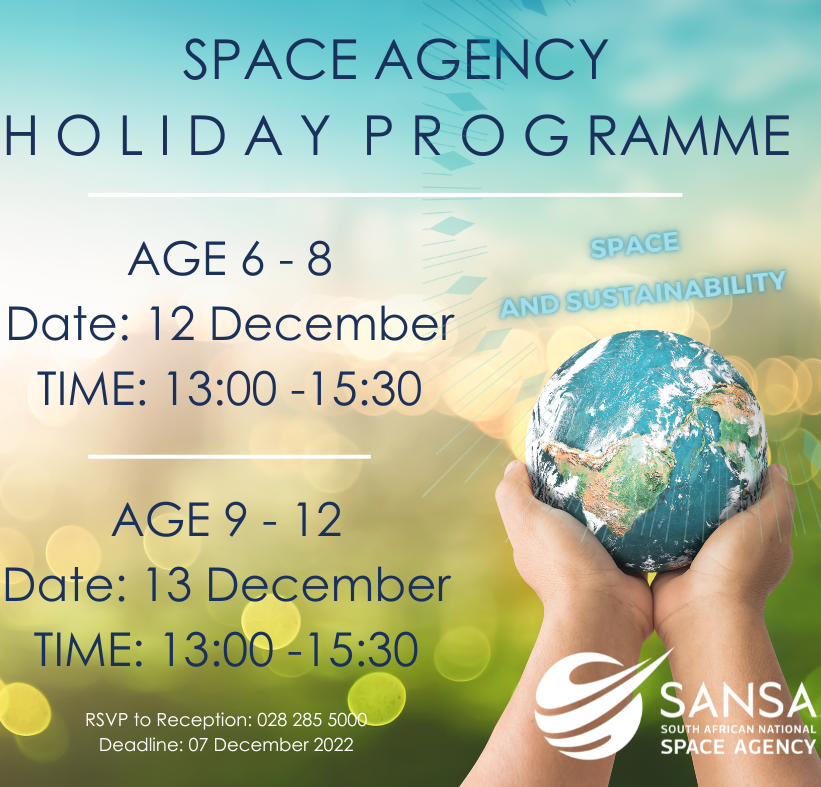 12 + 13 December 2022: Space Agency Holiday Programme
Are you looking for fun and educational activities for your kids during the holiday? Will you be in Hermanus on 12 and 13 December? Then book a spot for your kids at the Space Agency Holiday Programme. Hosted at the SANSA Science Centre in Hermanus.
You can also join our Public Tours on Wednesdays at 11:00 - free of charge!
The Hermanus facility will be closing over the Christmas period from 15 December to 6 January.