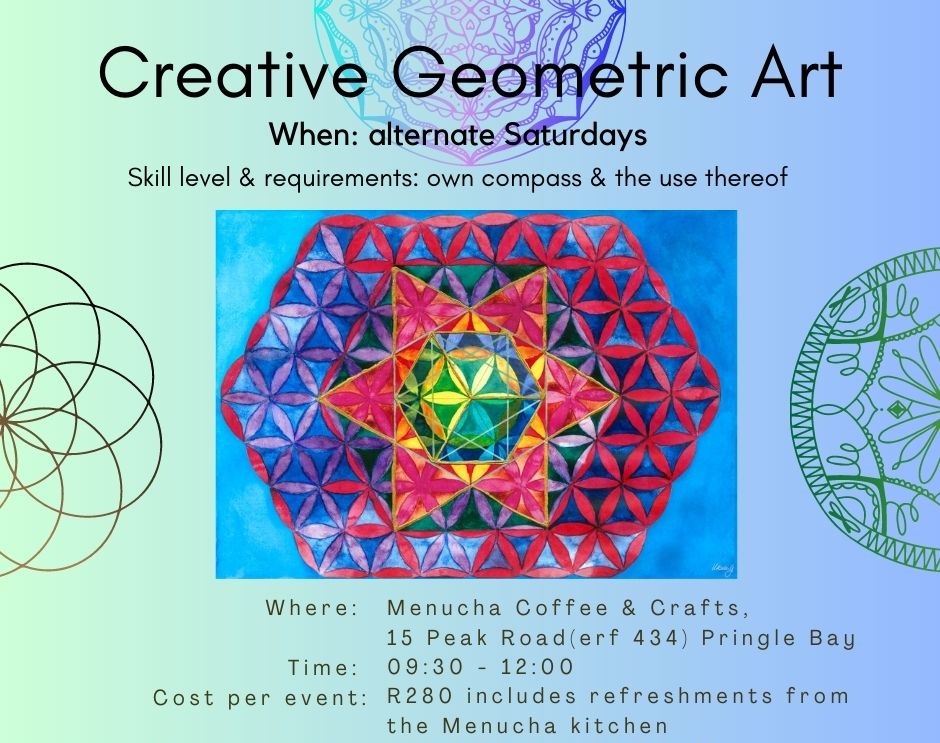 Creative Geometric Art
When: Alternate Saturdays
Venue: Menucha Coffee & Crafts
Time: 09:30 - 12:00
Cost (per event): R280
The cost includes refreshments from the Menucha kitchen.
Learn the process of constructing your own unique designs.
This week, we will construct and personalize with colour: two, six-pointed stars, one within the other, using the flower of life design.
Newcomers welcome. All ages, only requirements, a compass, and basic use thereof.
Early booking is essential.
For more information or to book, contact Menucha Coffee & Crafts.