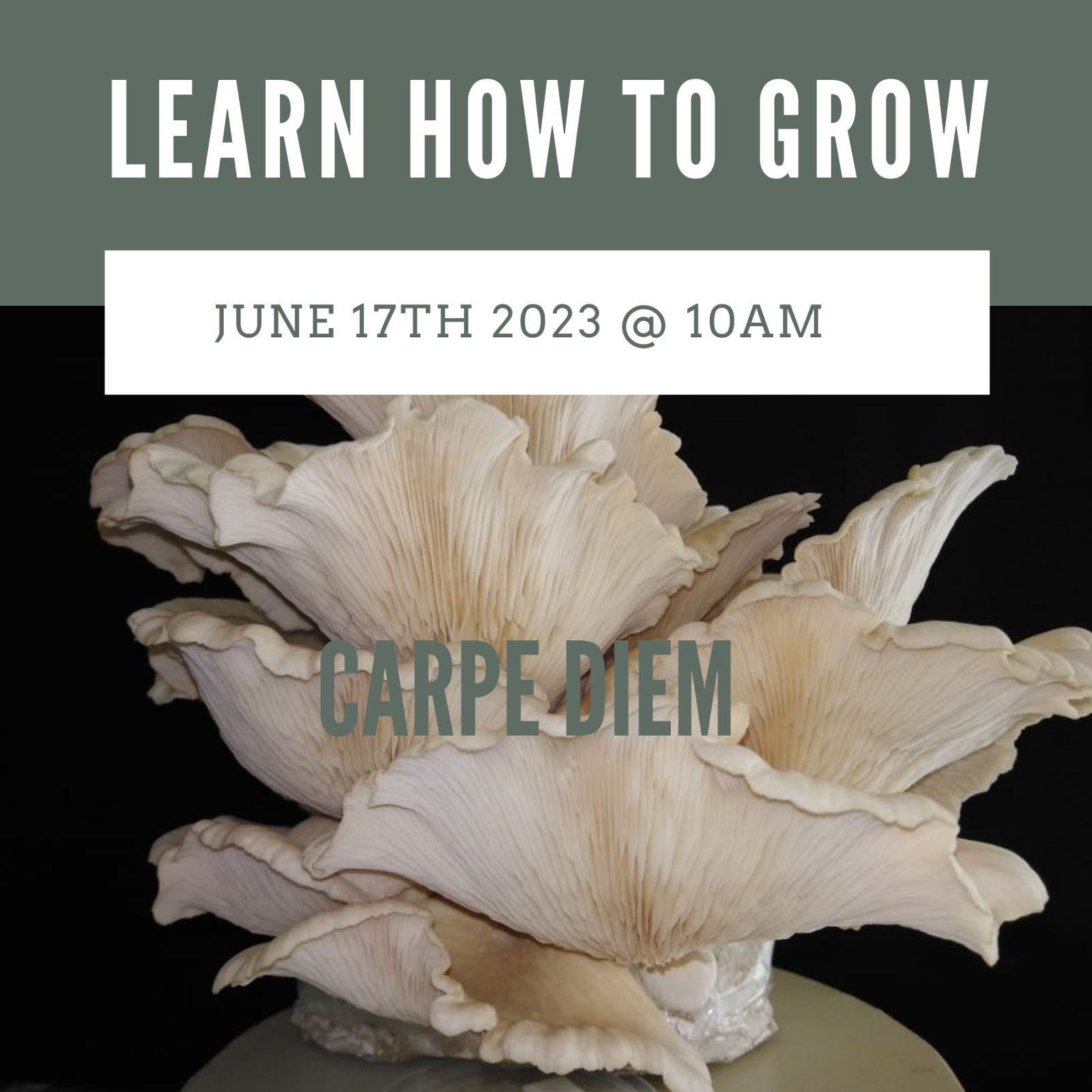 17 June 2023: Oyster Mushroom Grow Workshop
We are excited to announce that together with Carpe Diem we invite you to attend our Oyster Mushroom beginner cultivation course.
Date: 17 June 2023
Time: 10:00
Course Duration: 2 - 3 hours
Venue: Tahini Deli, 68 Main Road, Kleinmond
Cost: R495
All supplies will be provided. You will take home a 2.1kg bag you put together yourself, an e-book with information to help you on your future journey, and our support at all times.
Included in the cost is a delicious gluten-free pie and coffee.
All fees are payable upon booking before the course date.
Booking is essential. ONLY 6 spaces.
For more information, contact Tahini Deli.