Takeaways, Deli Items and Dine-in Dinners
Please note that as of Monday, 28 June we will only be open from 11:00 until 15:00 from Monday to Friday, offering you a range of takeaway options and deli Items.
In addition to our takeaway menu and deli items, we are delighted to bring back our "Dine-in Dinners" served from our table to yours.
Meals, fully prepped and ready for you to heat and eat for dinner.
Please remember to place your order via Whatsapp by 14:00 the day before to secure your meal.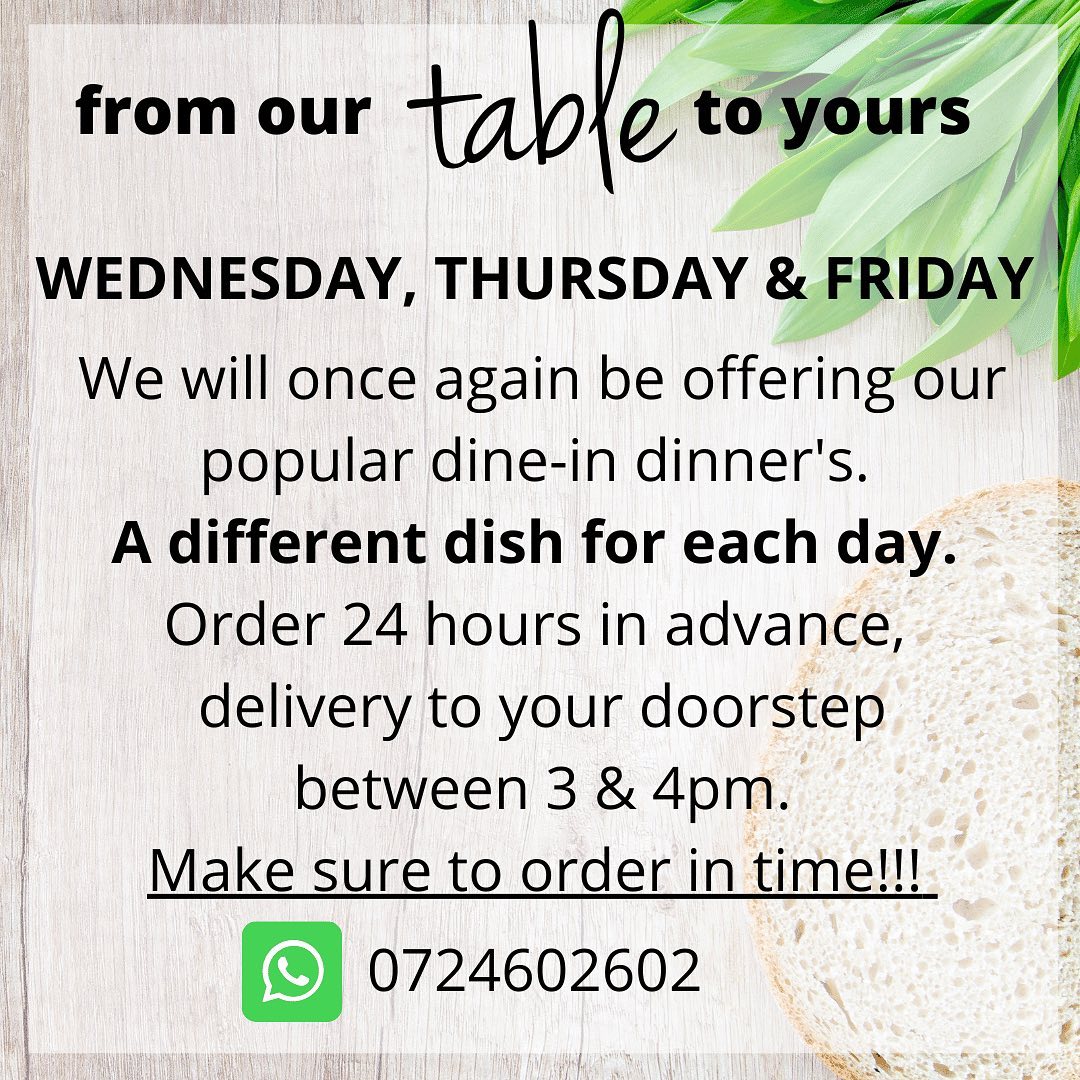 Feel free to let us know if you would like to place any special orders, big or small.
We appreciate your continued support.
For more information, contact Table Café.