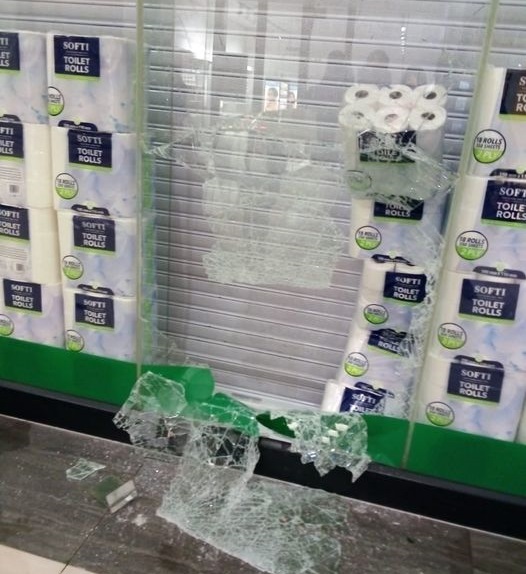 Our Industrial Roller Shutters Stood Strong!
Proud moment, the only store not looted in an entire mall. Our Industrial Roller Shutters stood strong!
Read more about our Industrial Roller Shutter Doors here.
We install these industrial roller shutters for businesses mostly, but there is nothing stopping you from installing them in your homes. They do make more noise when opened and closed, BUT their strength is undeniable.
For more information, contact DEFENDoor Overberg.