The Elgin Valley is very popular with outdoor enthusiasts, and is most well known for its mountain biking trails. Wine estates such as Oak Valley offer single-track mountain biking on their farm and Lebanon Mountain Bike Trails offer a variety of different routes, which are rated as some of the best mountain bike trails in the Western Cape. Nature reserves such as Hottentots Holland Nature Reserve and the Kogelberg Biosphere Reserve also offer mountain biking trails and HBK Eco Tours also offers bike tours through the vineyards.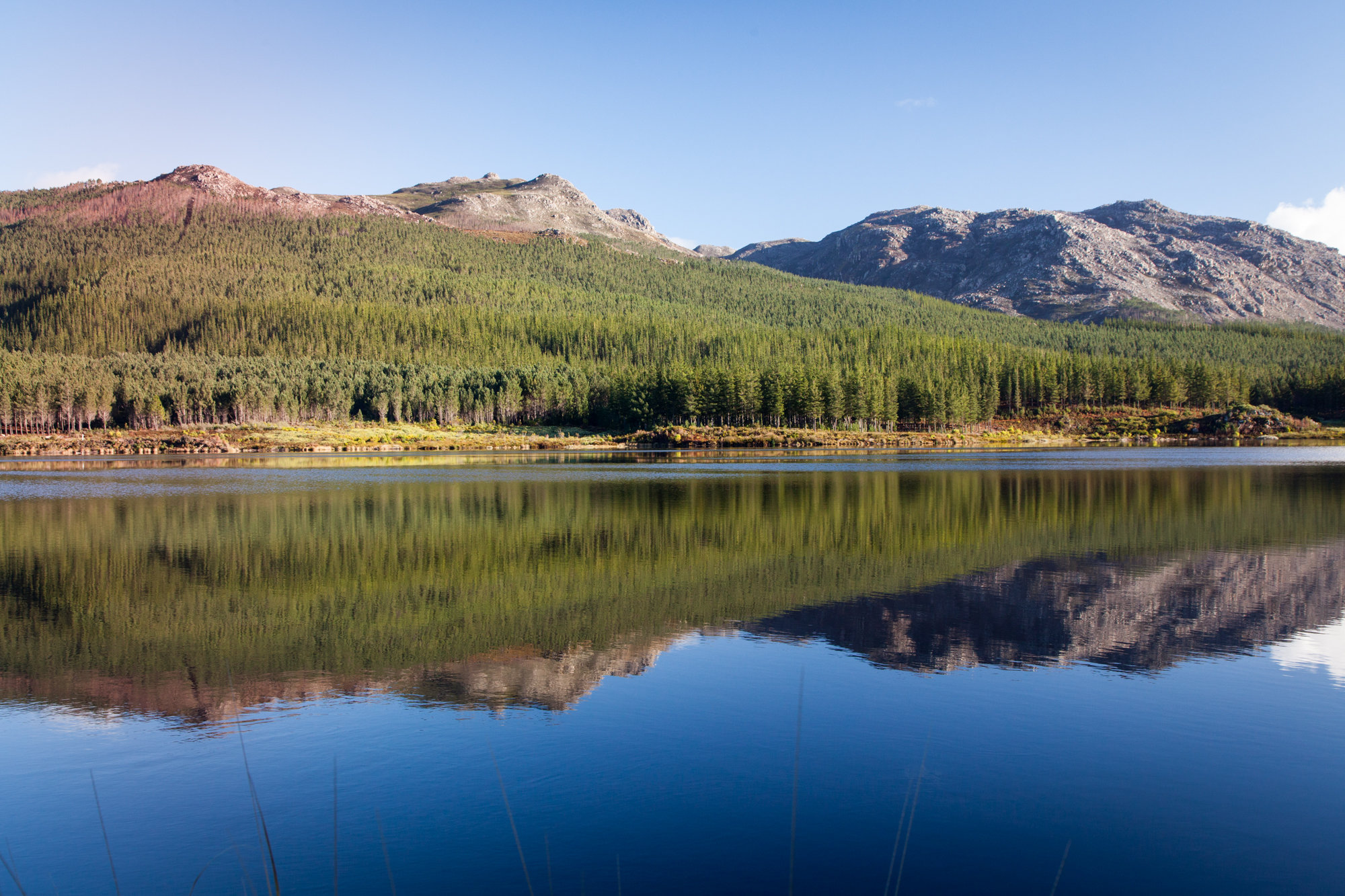 For those looking to appreciate the mountainous scenery by foot, the Hottentots Holland Nature Reserve and Kogelberg Biosphere Reserve offer a variety of different walking and hiking trails. The Green Mountain Trail is also an innovative way to get outdoors and experience local hospitality. A four-day hiking trail, the Green Mountain Trail includes stopovers at wine farms along the Green Mountain Eco Route, which is the world's first biodiversity wine route, and includes farms such as Beaumont, Paul Cluver, Wildekrans, Oak Valley and Porcupine Hills. The trail crosses over privately owned land and is a unique opportunity to appreciate the scenery and support efforts to conserve the natural environment.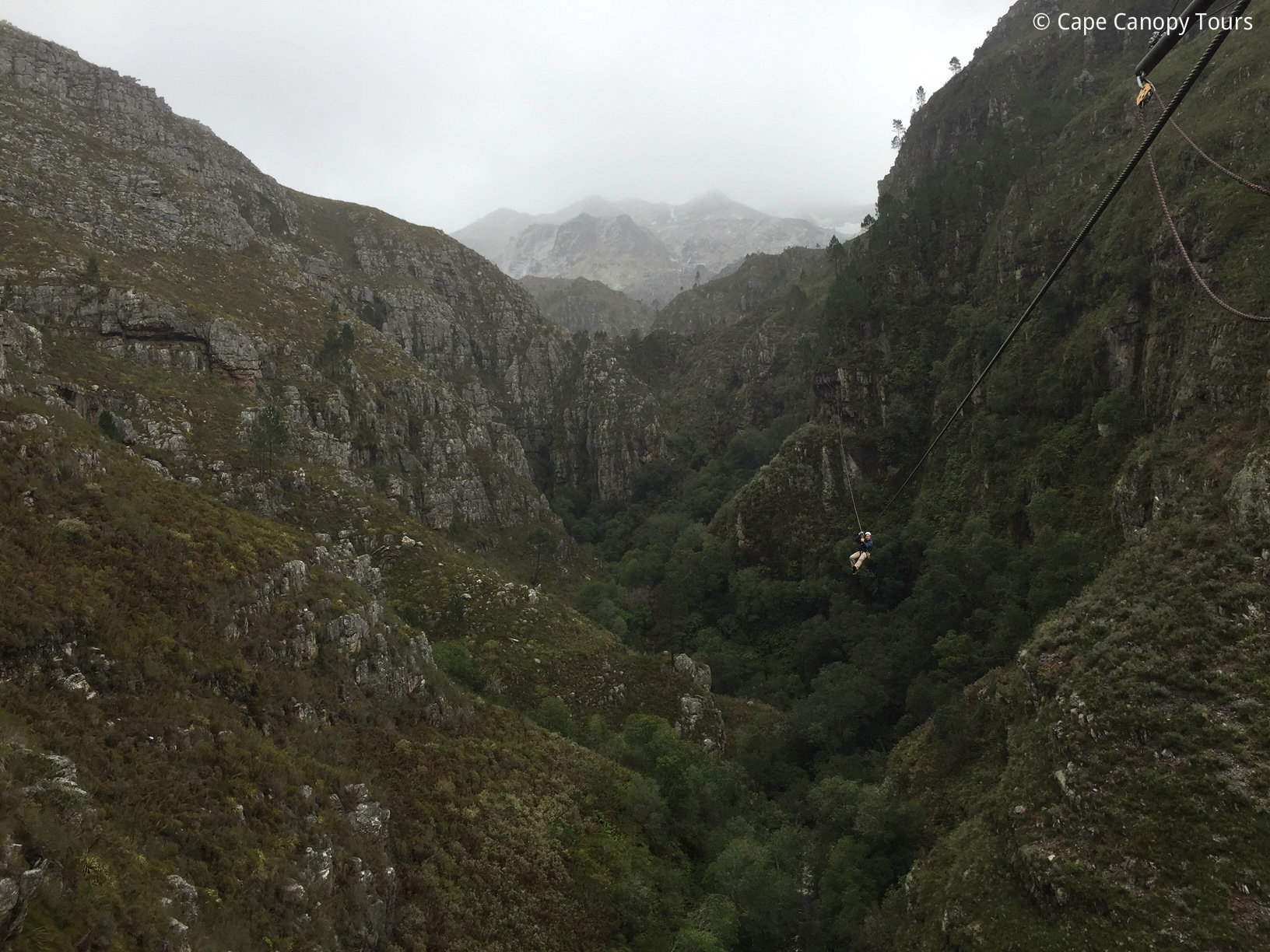 Image courtesy of Cape Canopy Tours
The newly opened Cape Canopy Tour is the latest addition to the range of outdoor activities in the Elgin Valley, and was voted the 2nd best new attraction in the world by Lonely Planet as part of their Best in Travel 2015 review. The ziplining tour takes place in a previously inaccessible part of the Hottentots Holland Nature Reserve and is an innovative way to experience the mountain scenery from above, as well as a fun day out for the whole family.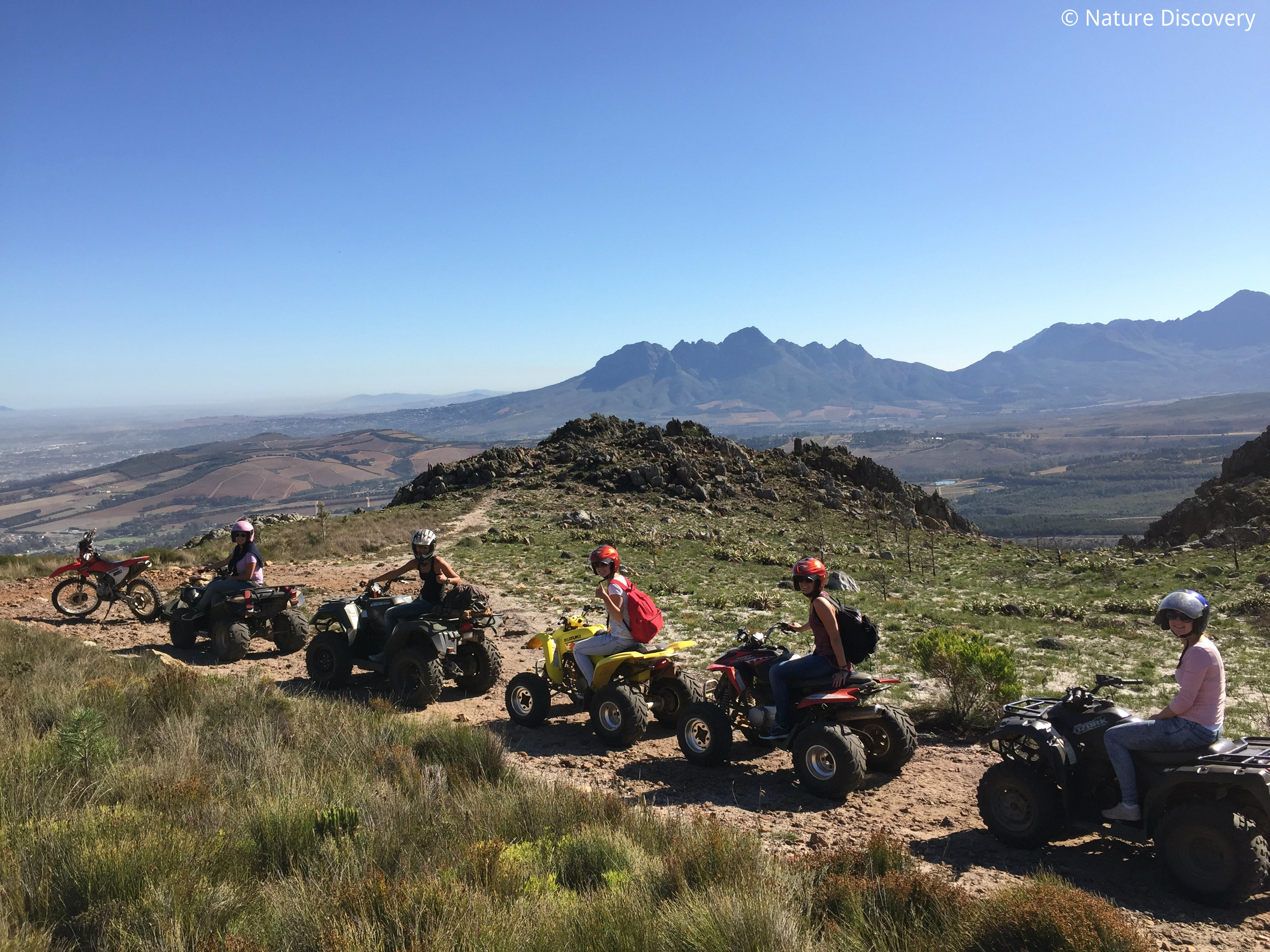 Image courtesy of Nature Discovery Tours
Other more sedate outdoor activities include fishing at Houw Hoek Inn where fly rods and normal rods can be rented and the dams are stocked with rainbow trout. Bass fishing can be done at the Grabouw Country Club and Mofam River Lodge also offers bass fishing and river cruises, and a variety of other outdoor activities. The bird hide at Restonworld offers two bird hides on a farm dam to all keen "twitchers", and is only opened by arrangement.