Peculiarities and curiosities are to be found in the world all around us. With easy access to world-wide information, one can find the most interesting specimens of creations from around the globe at the click of a button. But who knew that you can find it in the countryside village of Napier in the Overberg?
Here's our pick of 4 interesting things in Napier:
Arts Abound
There must be something in the water in Napier that fuels creative minds. As you make your way through the town along Sarel Cilliers main road, you'll immediately notice the amount of art galleries and studios that line the wide road that runs through the town. The curious creations of the artists can be spotted from outside or lounging in the front gardens, luring you in for a closer look. Hosting all manner of drawings, paintings and sculptures from artists of Napier and greater Overberg, the galleries are a must-visit when in the area.
For a closer encounter of the creative kind why not pop into the likes of Riek Creative Contemporary Art Gallery which holds his artworks created from found and discarded materials as well as the Overberg and Karoo inspired paintings by Linda Reyburn Art. We also recommend a visit to Oh My! Arts & Crafts. This cosy gallery houses a wide range of exclusive and contemporary arts as well as custom-made jewellery, ceramics, wood carvings, glassware and children's gifts.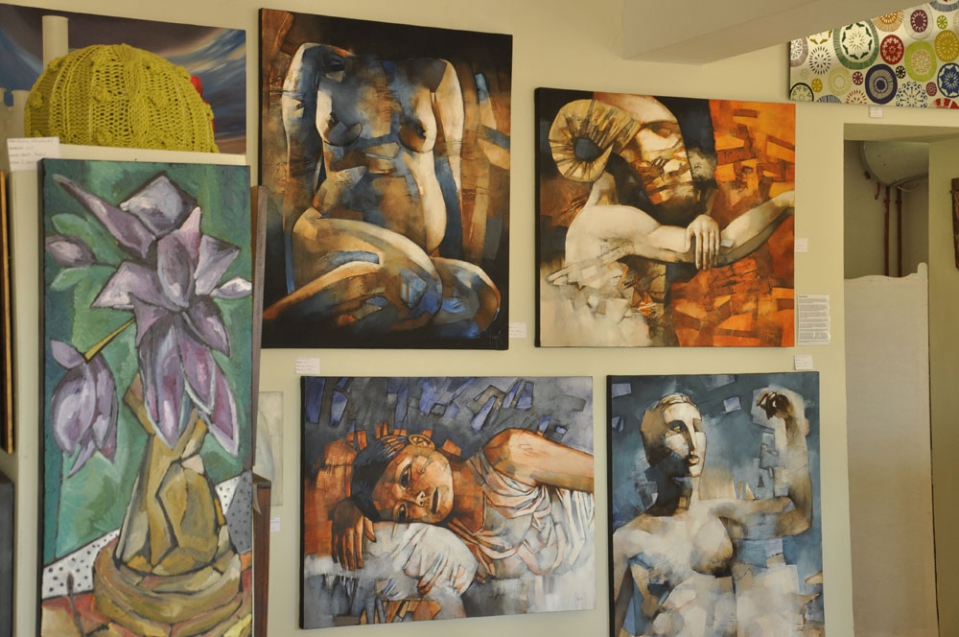 Napier Art Galleries showcase artworks of local artists
Fresh Flavours
For all the creativity of Napier locals to be seen on canvas and in clay, an equal amount culinary creativity can be seen on menus throughout town. In the centre of town with an entrance shaded by the branches of a wise old tree, you'll find the charming eatery Gunner's Mess. Ushered inside by the friendly owners, the rustic yet cosy space offers up a simple menu with all your favourites. The great vibe pairs well with wholesome meals "like mum used to make". Whether you're stopping by for a hearty dinner or a proper pub lunch, this little nook might just be one of your new favourite spots in town.
Heading out of town towards Bredasdorp, you'll spot the popular Napier Farm Stall. With its open lawn and vine-covered veranda, the eatery is great for the young ones to play while the grown-ups enjoy a bite to eat in the shade and that's just the outside! Inside you'll find a whole world of delectable treats and home-made goodies. With a selection of home-made jams and preserves, freshly baked breads and cakes, rusks, olive oil and more, this is definitely the place to stop before heading out on your travels for the day or planning on a picnic. Every table, counter and cupboard here is stocked to the brim with wholesome snacks and gifts – be sure to browse through them all.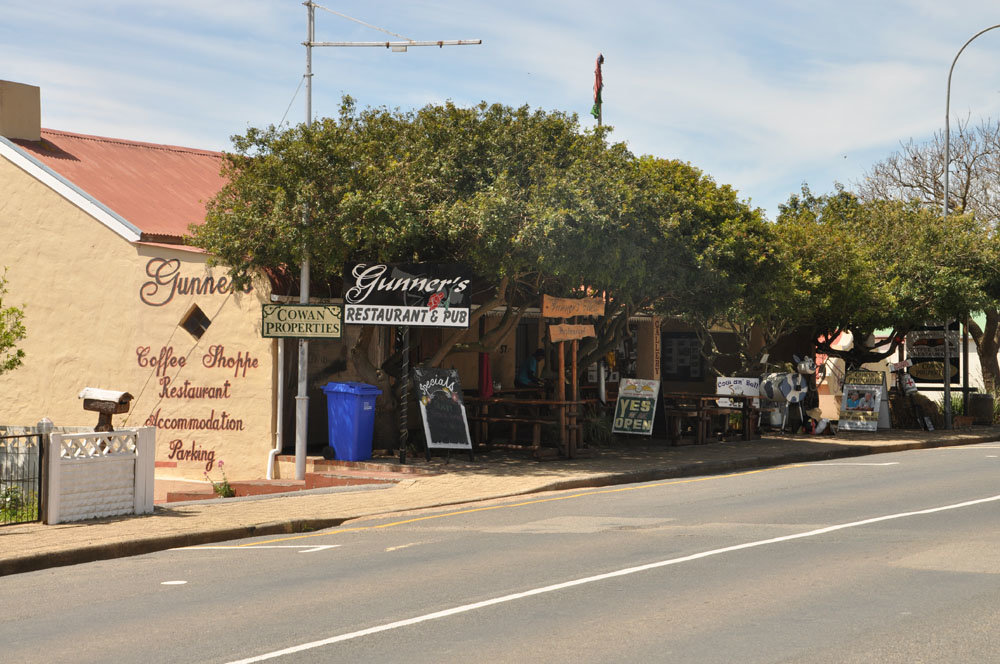 Gunner's Mess found in the Napier Main Road
Comfortable Cuisine
Another great feature of this peaceful town is one aimed at travellers who enjoy creature comforts within walking distance of each other. As two of the first things you look for when planning a getaway, the establishments in Napier combine lodging and dining to make it even easier when booking your stay. Easily spotted on the main road, the lovely Pascal's offers al fresco seating on their large veranda with views over the town and fireside seating for a cosy winter meal. After your delicious meal of succulent lamb shank, delicious seafood or gourmet burgers, a short walk through the back garden will take you to your comfortable self-catering cottage. Other spots like Suntouched Inn has a more rustic feel with their vibey Lounge Bar, wood-fired pizzas and live music. The uniquely decorated guest rooms and cool pool can be found in the same building which means you won't have to go far to settle in for the night.
For those looking to spice things up a bit can try the fairly new El Gallo Tapas and Accommodation. This charming establishment serves up a spicy serving of traditional Spanish Tapas food and luxury accommodation in the heart of Napier. The close proximity of your accommodation to your dinner spot makes for less hassle and it's made even easier as guests get preference for seating.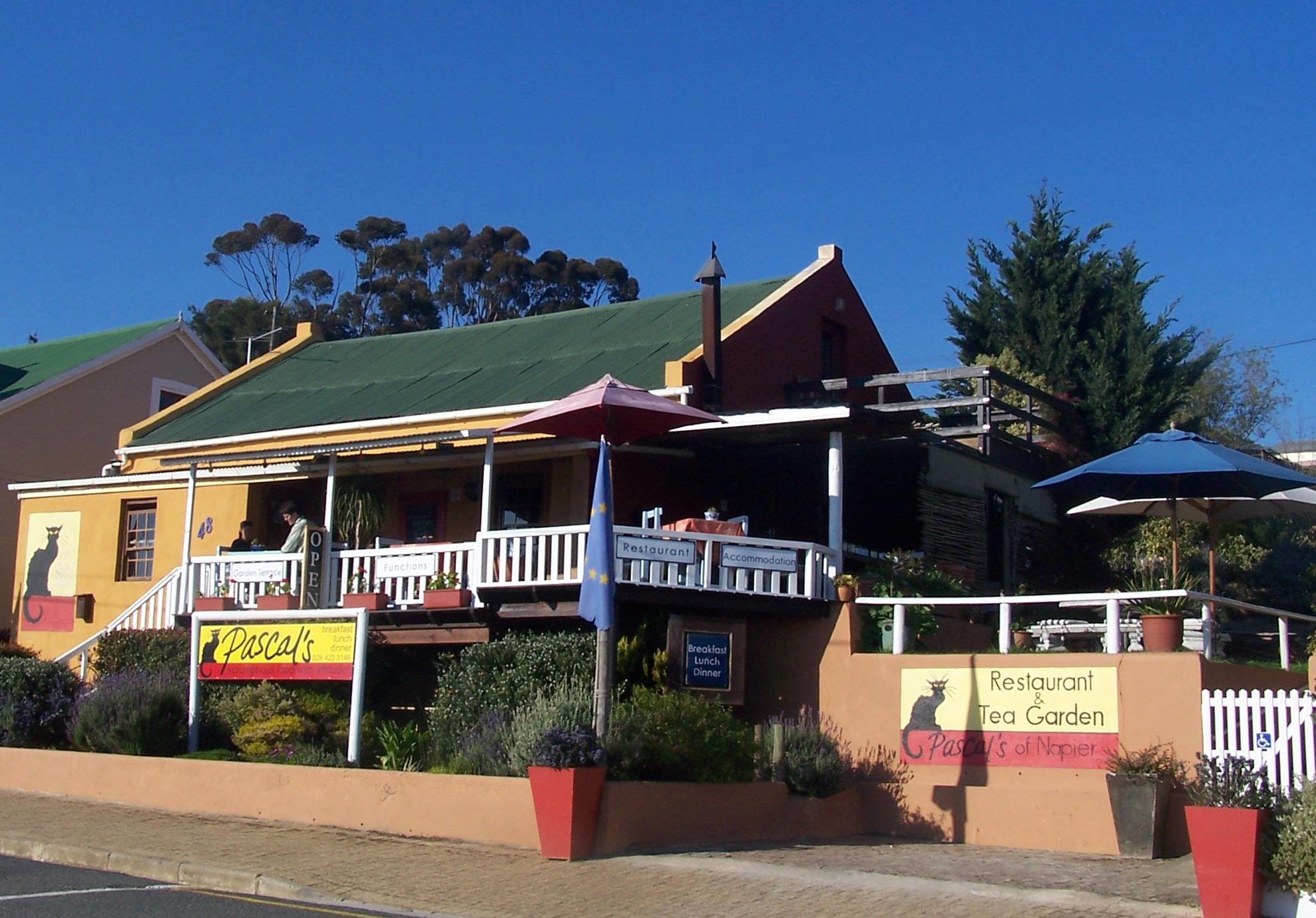 Image courtesy of Pascal's of Napier in the Main Road
Various Vintage(s)
The location of the small town along with its colourful community has also given origin to attractions of a different vintage. Lured in by the meeting of two oceans at the nearby L'Agulhas, the Daneel family has since established the very popular JD Bistro and Jean Daneel Wines. Renee's typical Mediterranean-style food and Jean's John Platter Award winning wines make for a deliciously paired meal every time. Those wishing to take some of the great vintages of the area back home with them can pop into VINdigo before departing. The busy store stocks a variety of local wines from Lomond, Quoin Rock, The Berrio, JD Wines and more along with a collection of great art, gifts and décor.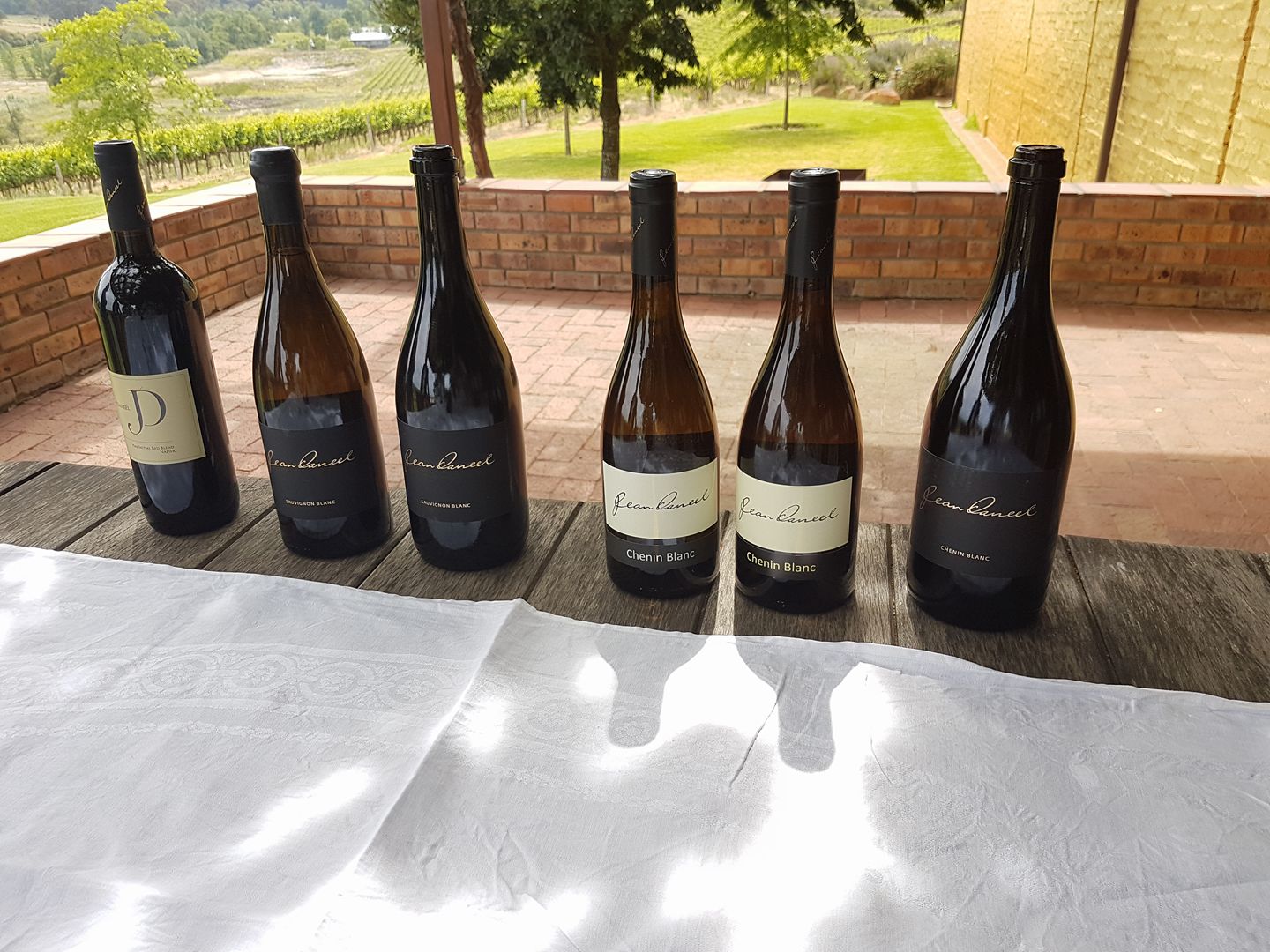 Image courtesy of Jean Daneel Wines
Peculiar Products
With accommodation and meals sorted, it's time to explore a little further and delve into the truly unique offerings that Napier holds. Opposite the beautiful old church that gave birth to the town stands the unassuming Napier All Sorts. The converted home holds a coffee shop that serves up a piping cuppa and home-made scones, and gives way to the main shop stocked with "all sorts" to be browsed through. Here you can find almost anything, from clothes to handbags to jewellery to gift cards and beyond. But in the belly of the beast is where the true magic lies in wait. Head downstairs to view the impressive collection of militaria, including medals, uniforms, maps and more. The lower level is also the workshop of one of the owners where he creates his beautiful custom-made chess sets which are for sale. Each set is based on a different war and pieces made accordingly.
A sho't left outside of town as you're heading to Bredasdorp is the peculiar Domino Goat and Cheese Farm. Home to a full heard of goats and their carers as well as some pigs and chickens, the farm is open to day visitors to do farm tours by appointment. The Farmer's Table also offers a relaxing space for tastings and lunch. The proudly family-run farm prides itself in its organic principles and produces artisanal goat milk cheeses and preserves based on these principles. Book today for a bleating good time!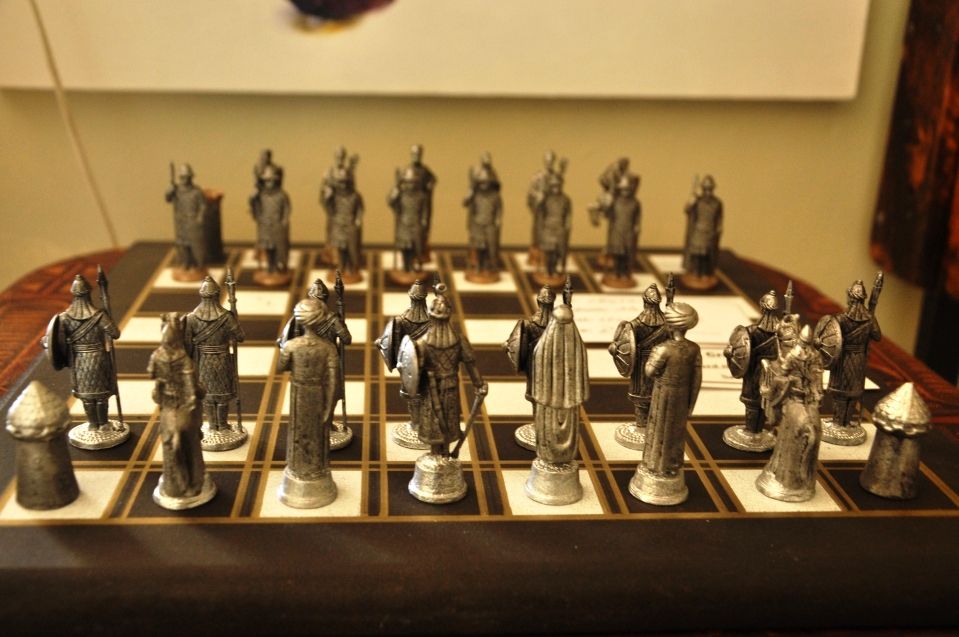 Chess sets available at Napier All Sorts
A range of uniquely interesting attractions and peculiarities await you in the charming little village of Napier. So whether you're planning a stay here or simply travelling through, be sure to visit Napier for some countryside magic!