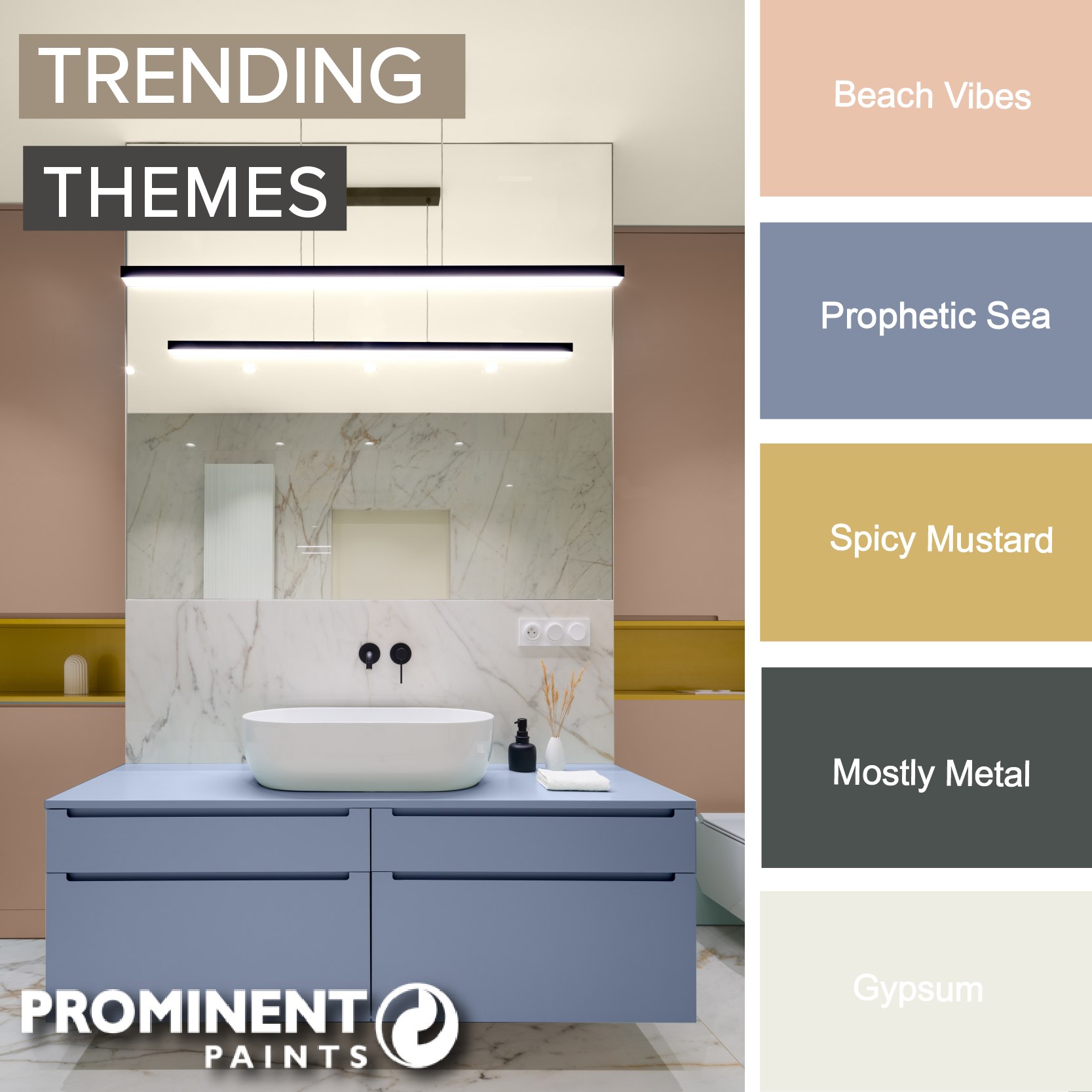 Prominent Paints: Serenity Colours
Our Serenity colour family is just that. A serene break away from the bold and the busy. Ideal calming colours for a bathroom reno. Bring it all together with our Non-Drip Enamel - you're guaranteed a luxurious sheen finish and a life of 12 years when properly applied.
Colour your life with Prominent Paints!