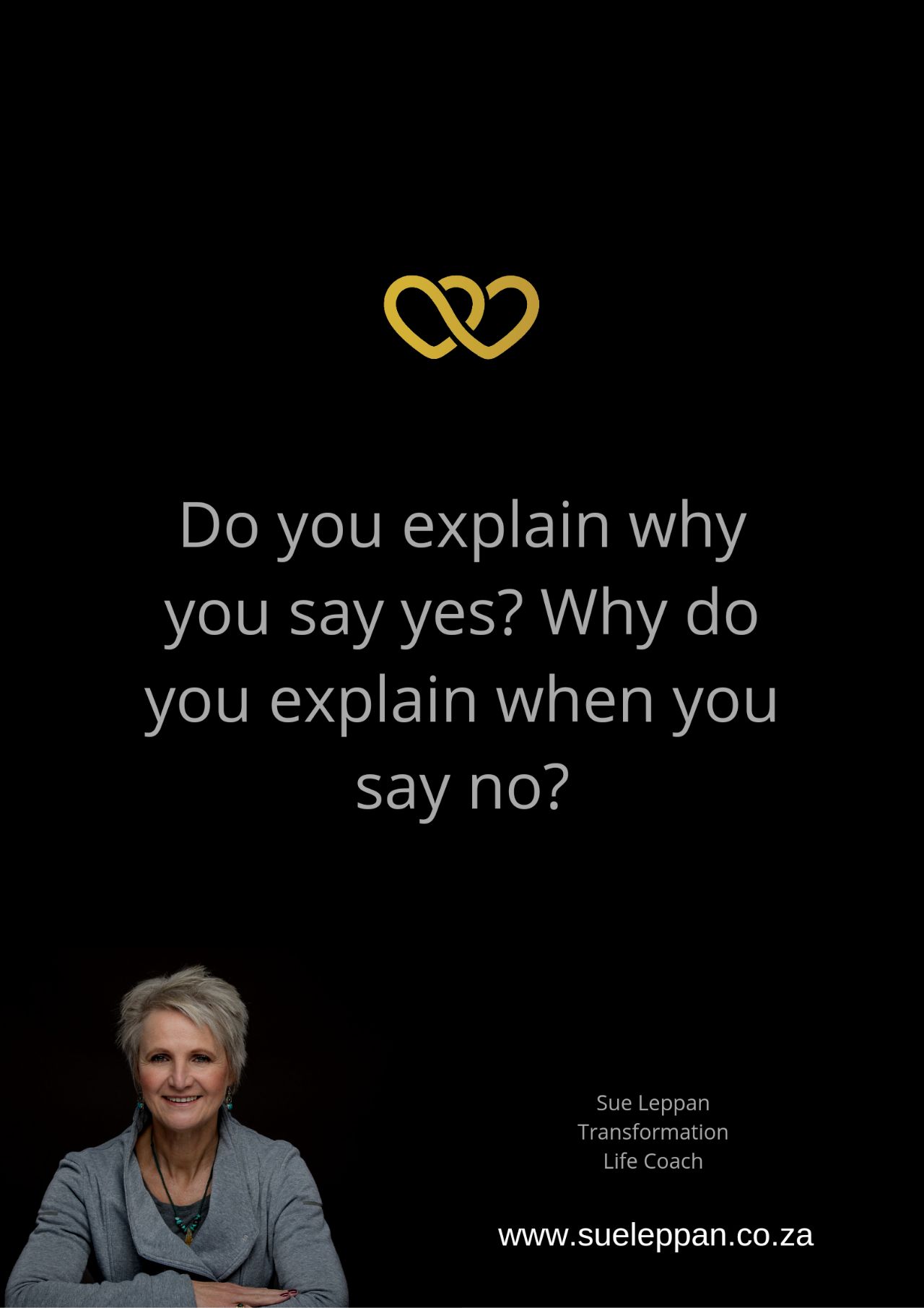 Learning To Say No Without Explaining Yourself
We live in a world where we accept that we must explain why we say no. We are fearful of hurting others, of being perceived as not good, loving or caring and driven by guilt. We become people pleasers at the cost of ourselves.
Before deciding your answer, ask yourself if what is being asked of you will still be important tomorrow. Sometimes we put ourselves under immense pressure to be there for others, while we neglect our own health and well-being. More often than not, what is being asked of you can happen tomorrow or next week.
We must learn to respect ourselves enough to say no with no guilt. Feel comfortable to say no without giving a reason. Learn to put a full stop after no. Be self-loving and know that stress puts your system under pressure.
No is a full sentence. Learn the value of a full stop.