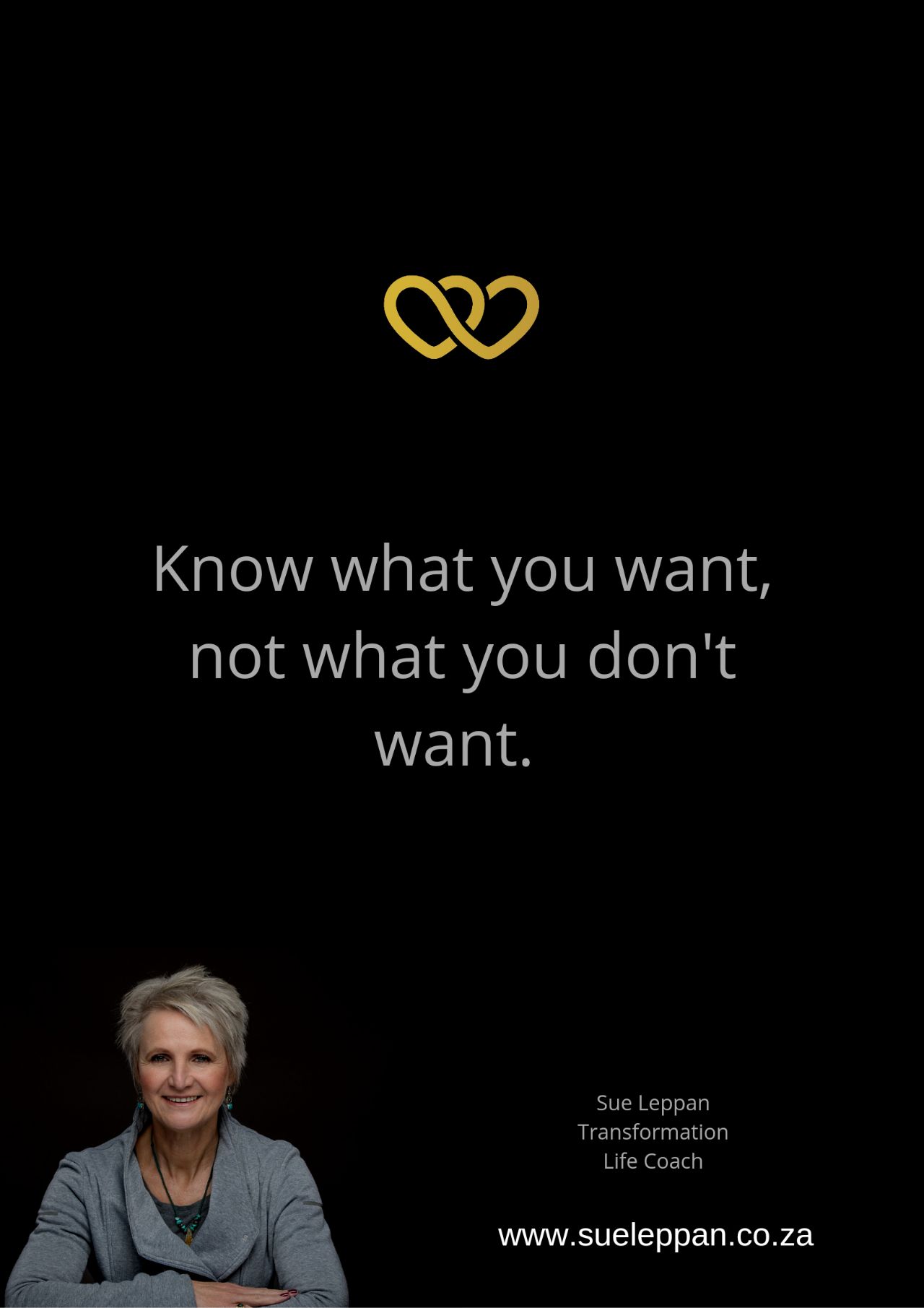 Stop Focusing On What You Don't Want
Often clients start by saying I am stuck. And ask them what they are stuck about, they have no clear answer. They are very sure of what they do not want but have no clear vision of what they do want.
That what you focus on you will find more of in your life. If we struggle with something we say that we struggle and life is hard. Why not ask: if I don't like this, what do I like and how do I achieve that?
Remove the focus from what you do not want, and start looking for ways and answers to what you do want.
What do you want? What questions will you ask to achieve that? Will you stay committed to what you want? Keep your focus on where you are going, the rest is not your path.