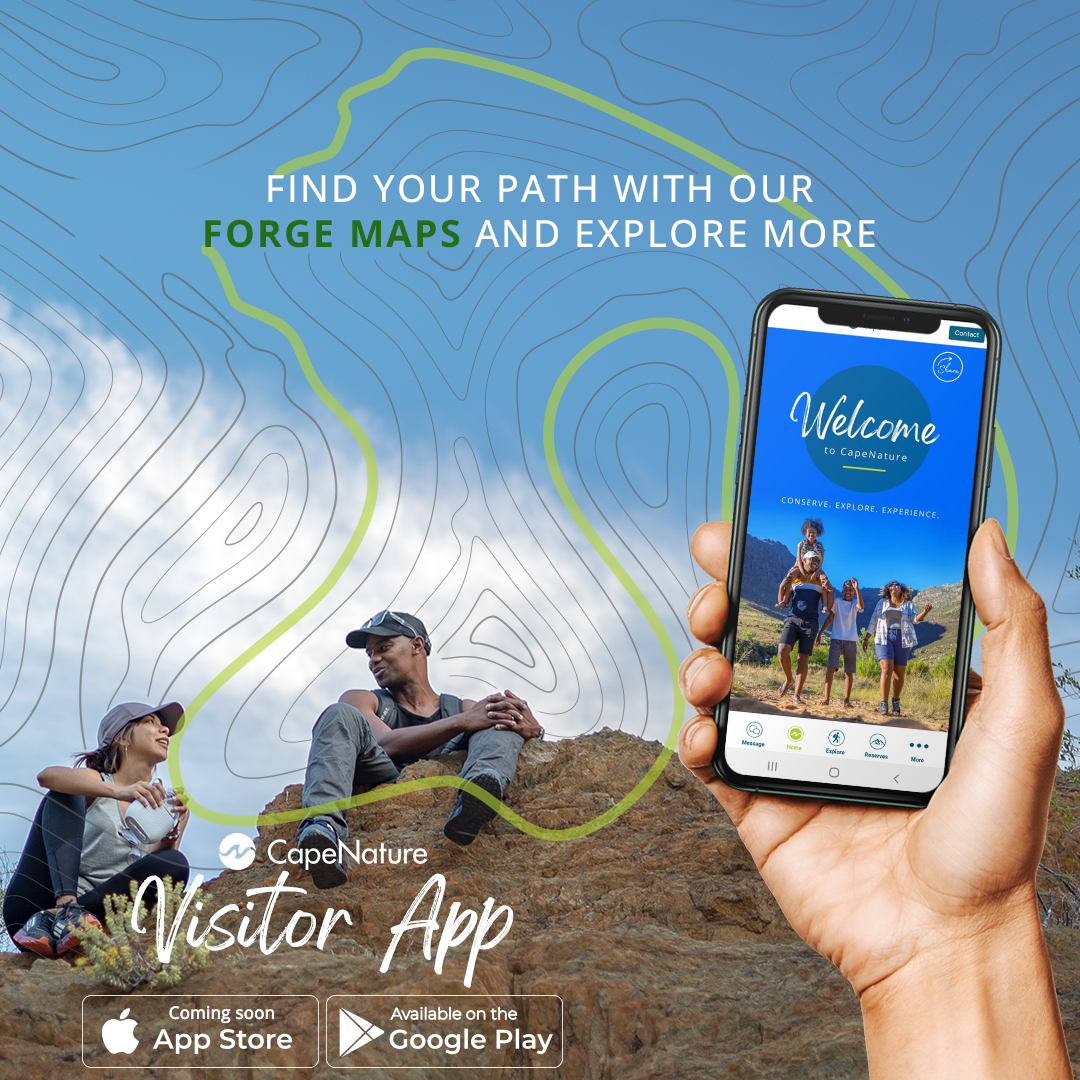 CapeNature goes mobile: Launch of new tourism App for visitors
Experience nature with the new CapeNature mobile app. Get it now for convenient maps, guides, self-check-ins, competitions, and more!
The first of its kind for the conservation agency, the CapeNature app enables visitors and officials a new way of experiencing and working in nature - ultimately improving efficiency. Users can log in to the app directly on their mobiles and download experience guides. The app is a positive contribution to CapeNature's focus on customer-centricity aligning with the company's vision. CapeNature aims to be at the forefront of the digitalisation of the local eco-tourism industry.
Here is why this app is worth the download:
• It is free with no hidden costs for additional functionality.
• Automated check-in to complete visitor information for COVID-19 and indemnity screening.
• Simple and easy to use, with access to everything you need when visiting/staying over at the reserves.
• Quick access to reserve maps to discover hidden pathways.
• Quick access to iNaturalist to share and discuss your outdoor findings.
• Get notifications on Alerts for the reserves, to always be in the know.
• Quick and easy to share with your family and friends when making group bookings or planning your next CapeNature trip!
How to download the CapeNature visitor app:
Download the app for FREE in three easy steps. Search CapeNature on the Google app stores, download the app to your device and ENJOY. *Apple App store coming soon.