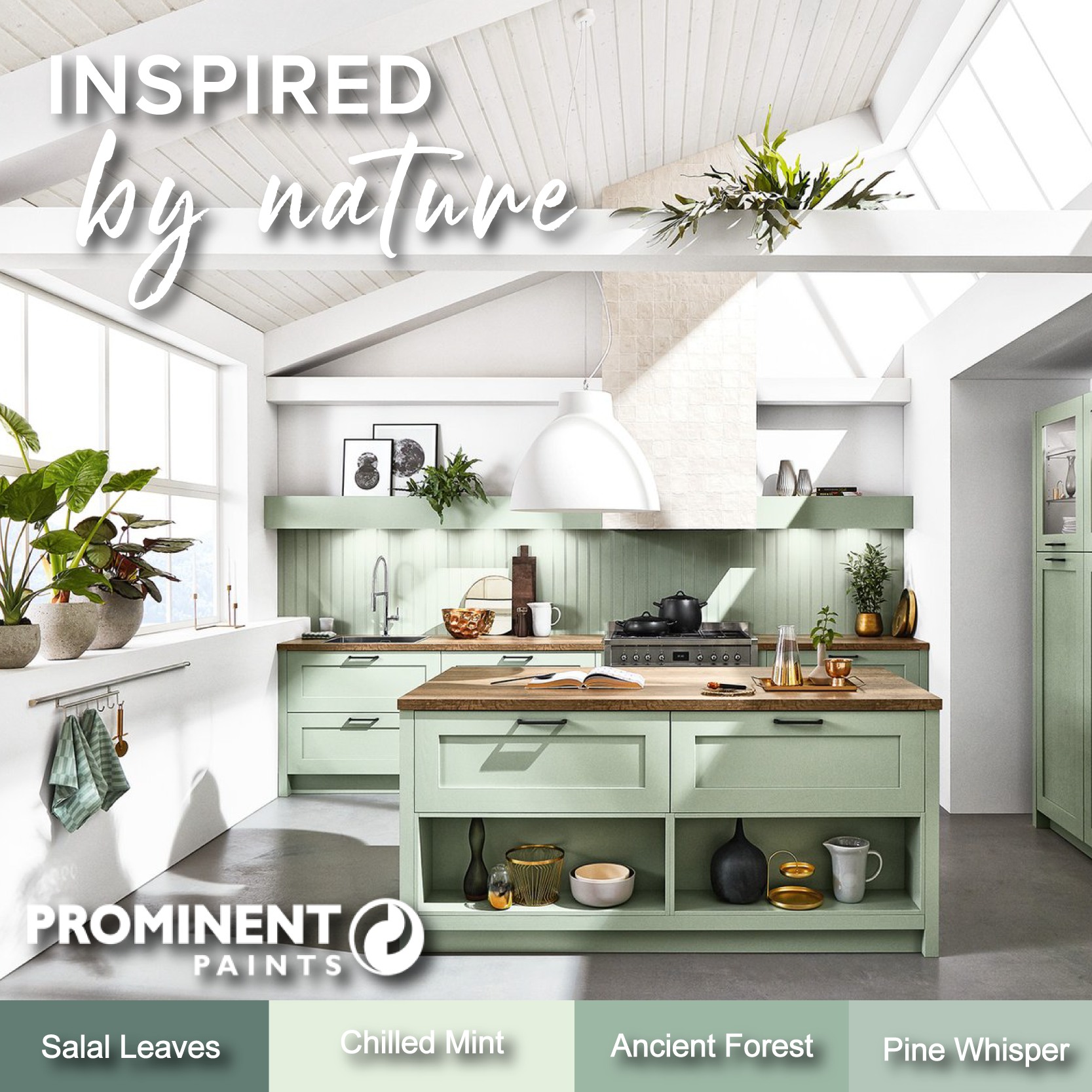 Prominent Paints: Green Cabinets Inspired by Nature
Spring is here! A time for fresh starts and new beginnings. So why not bring the outside in by adding some organic shades to your cabinets? Green has never been more on trend and introducing botanical tones will add energy, life and a modern twist to the heart of your home.
Want to join the green scheme? Shop these shades by getting your local Prominent Paints centre to tint your Prominent Premium Eggshell Enamel to:
• Salal Leaves: PPG1137-6, Chilled Mint: PPG1224-3, Ancient Forest: PPG1133-4, Pine Whisper: PPG1134-4
For more information, contact Wilkoo Marketing Paint Distributors.