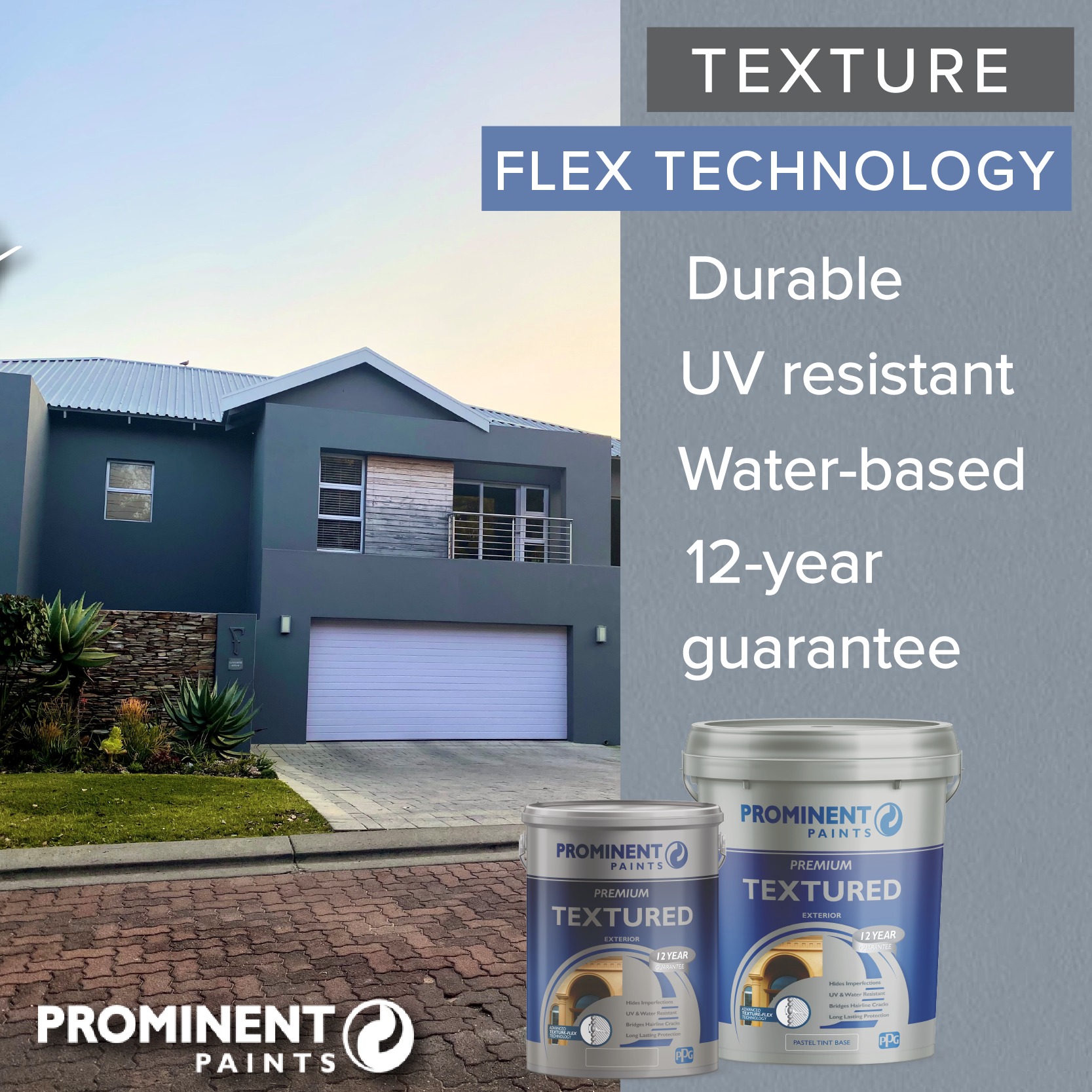 Prominent Premium Textured Paint
When you opt for Prominent Premium Textured paint - you're choosing the right paint for your project.
Why? Because it's a superior quality exterior product with a UV and water-resistant layer that protects the life and look of your walls. Our continent's climate is harsh! Don't compromise on quality when it comes to your exterior paint. It needs to weather well and with a 12-year guarantee, this tough and textured paint is a sure bet.
For more information, contact Wilkoo Marketing Paint Distributors.