You can find the candy-striped Cape Agulhas Lighthouse at the southernmost tip of Africa between L'Agulhas town and the Agulhas National Park. It was the third lighthouse erected in South Africa in 1848 and it is the second oldest lighthouse that is still operating.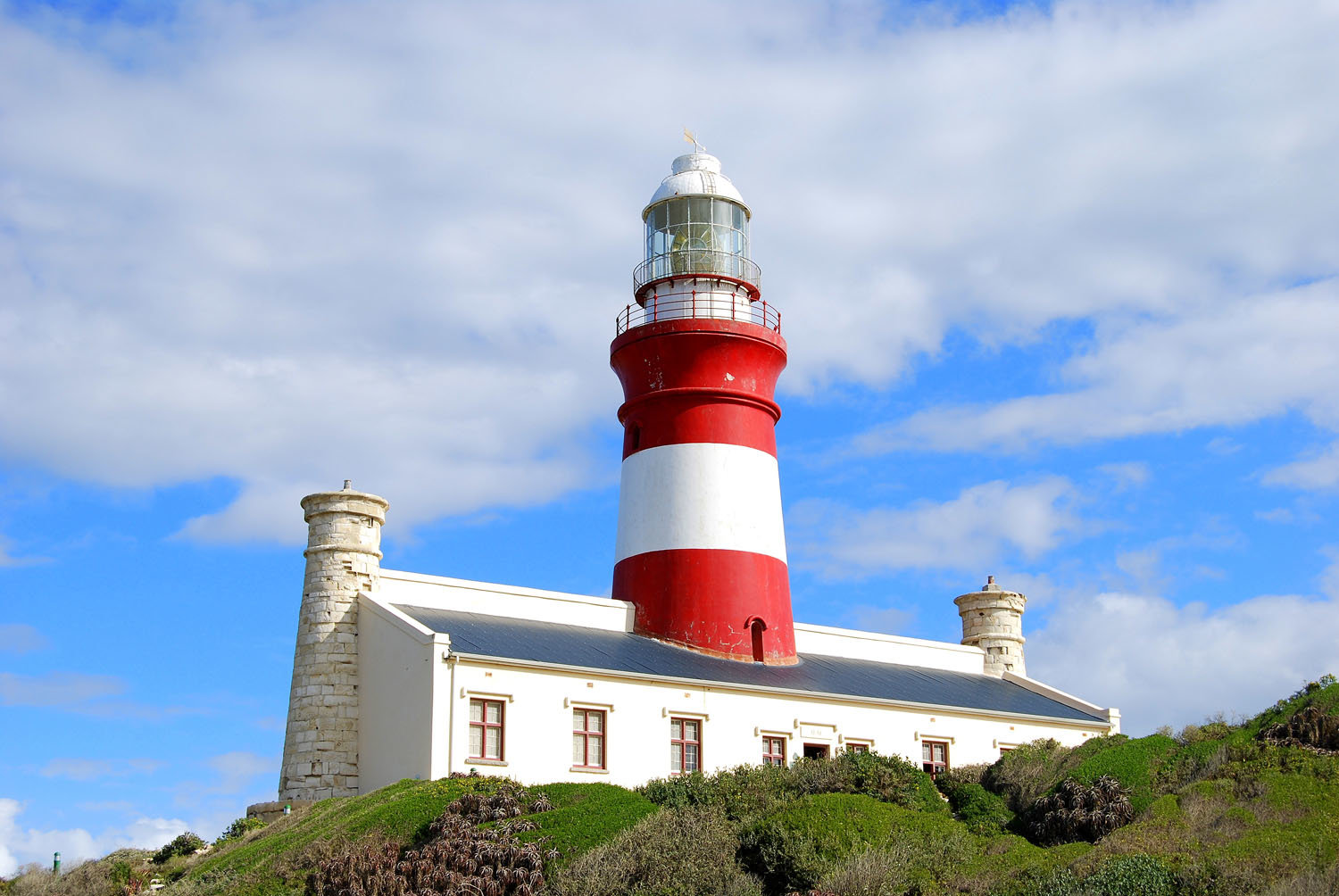 Building the lighthouse was an idea suggested by Colonel Charles Collier Michell in 1837 and for good reason. The treacherous seas between Cape Point and Cape Agulhas lead 150 ships to their doom. The rough seas were renowned amongst sailors and even today it is still a risky voyage to take, even more so without the guidance of a lighthouse.
After Colonel Charles Collier Michell, who was at the time the Surveyor-General of the Cape, made the suggestion a public meeting was arranged to discuss funding and construction of the lighthouse. Michiel van Breda, the founder of Bredasdorp, donated the land where it was built, the government of the Cape Colony agreed to fund the constructions and additional funding was received from all over the world until enough was raised for the project to continue.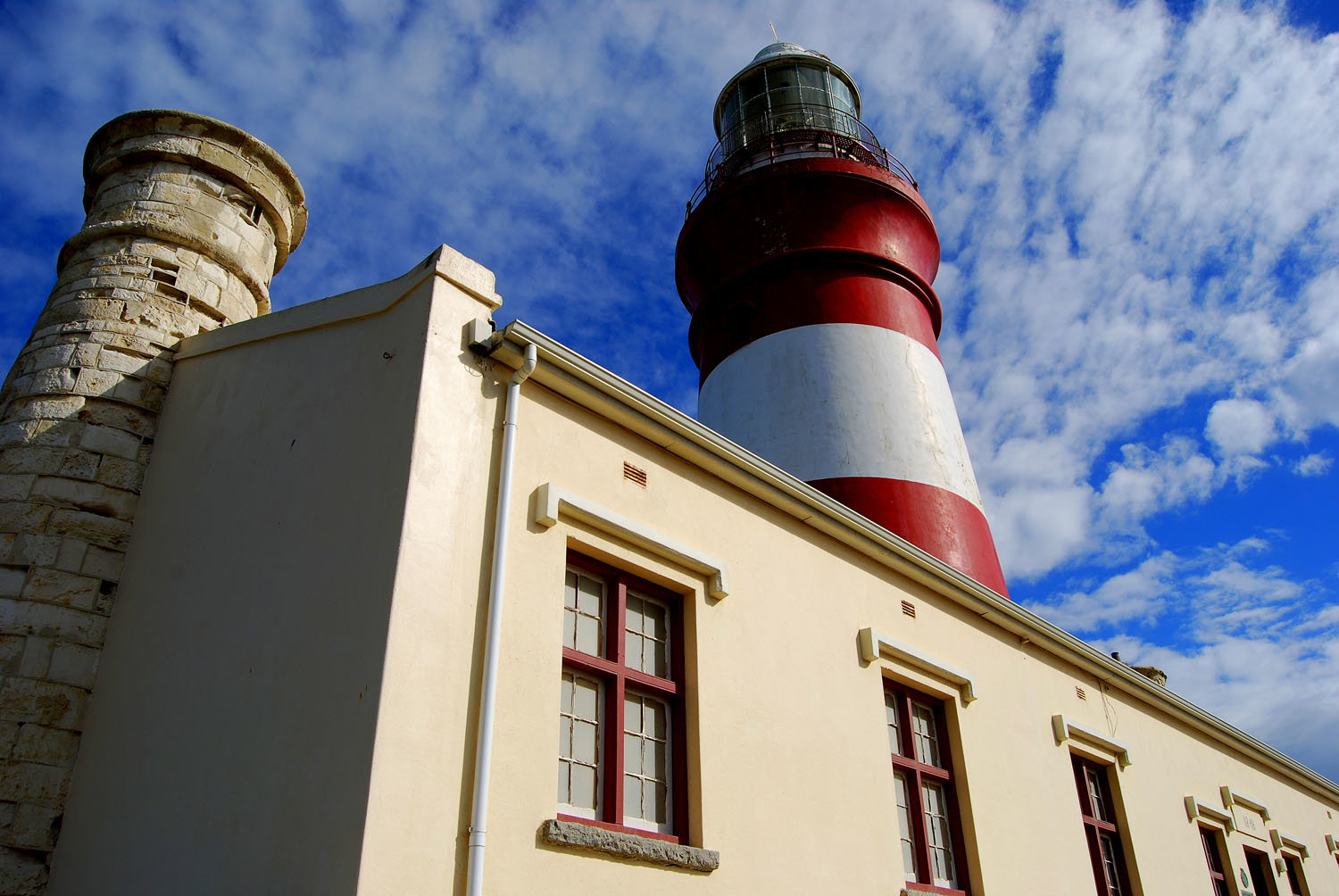 Building began in April 1847 and the lighthouse was then completed in 1848. The light was first lit on 1 March 1849 and at that time the light was fuelled by the tail-fat of sheep. As technology advanced so the lighthouse was upgraded so that in 1905 an oil-burning lantern was installed to replace the animal fat and in March 1910 the lens was replaced by a first-order Fresnel lens. Then in 1929 the lantern was replaced by a petroleum vapour burner which was then substituted by a 4kw electric lamp that was powered by a diesel generator.
The lighthouse had entered a state of disrepair as they discovered the sandstone walls were crumbling due to the harsh weather conditions in 1968. Thus, the lighthouse was shut down and the light moved to an aluminium tower. A few years later the lighthouse, which still stood like a solemn monument to the lost sailors, was declared a national monument and a Western Cape provincial heritage site.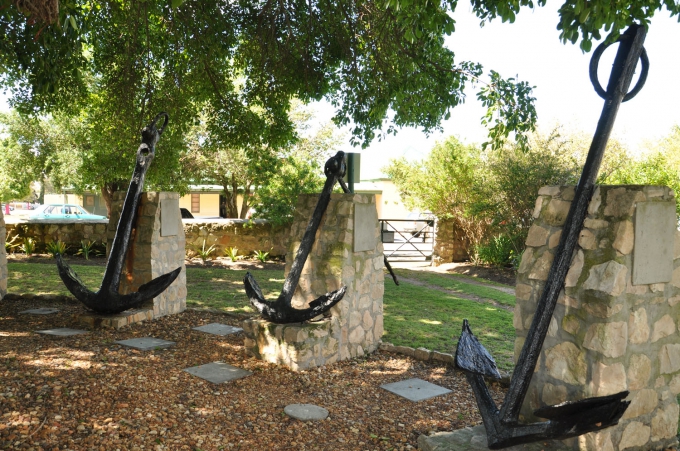 Eventually the Bredasdorp Shipwreck Museum and the local council managed to restore and reconstruct the lighthouse so that it was recommissioned in 1988. Today it serves as a tourist attraction and landmark to all the ships that sailed the treacherous seas.