Fishing Charter Gift Voucher
A fishing charter is a fun activity gift to enjoy with family or friends. The lucky gift recipient can redeem their fishing gift voucher and pick their preferred day to go fishing. For kids looking for a Father's Day gift or partners looking to spoil their other half with an adventure on their birthday, a fishing experience makes the perfect gift!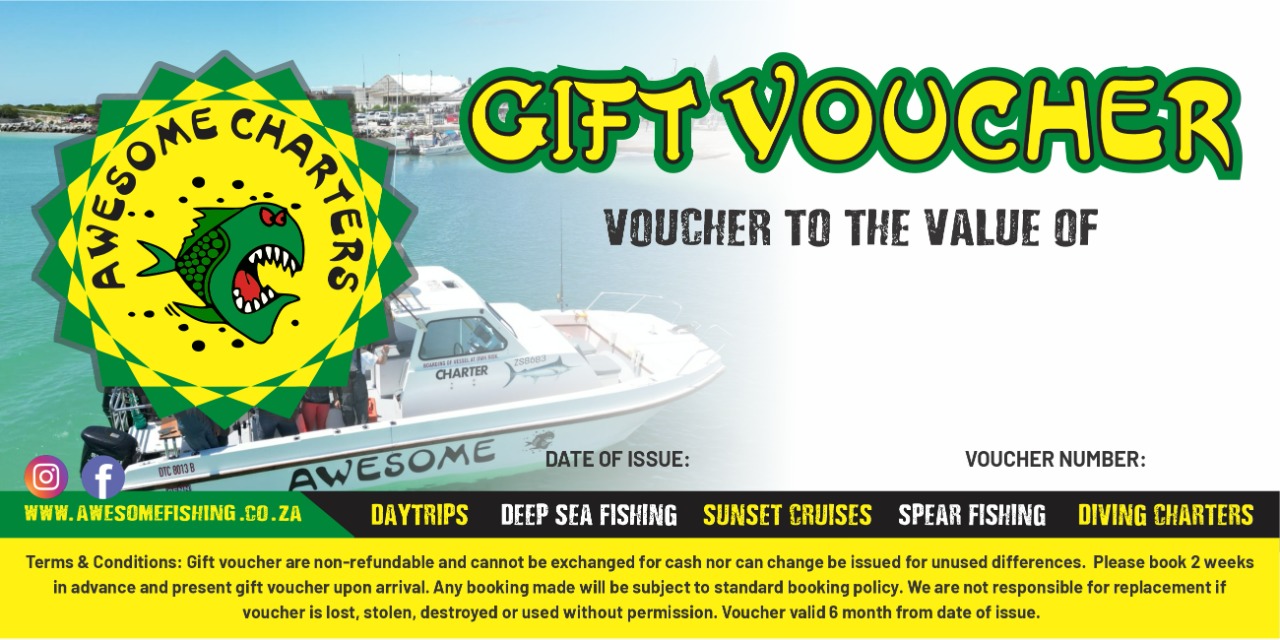 The gift voucher is valid for 6 months from the purchase date.
For more information or to book your charter, contact Awesome Charters.