One of the great reasons for visiting coastal towns is always being close to the ocean and able to spend the days lounging on the beach. Another reason that excites locals and foodies alike is the access to freshly caught seafood! We've put together a list of 5 seafood restaurants in L'Agulhas and Struisbaai that combine succulent seafood with great views, have a look:
The name says it all - the Struisbaai Sea Shack is located right on the beach and offers fresh seafood and fish prepared on open fires. This is a great spot to relax and unwind as you enjoy the views that stretch across the ocean. And as their slogan rings, this is Where good friends meet.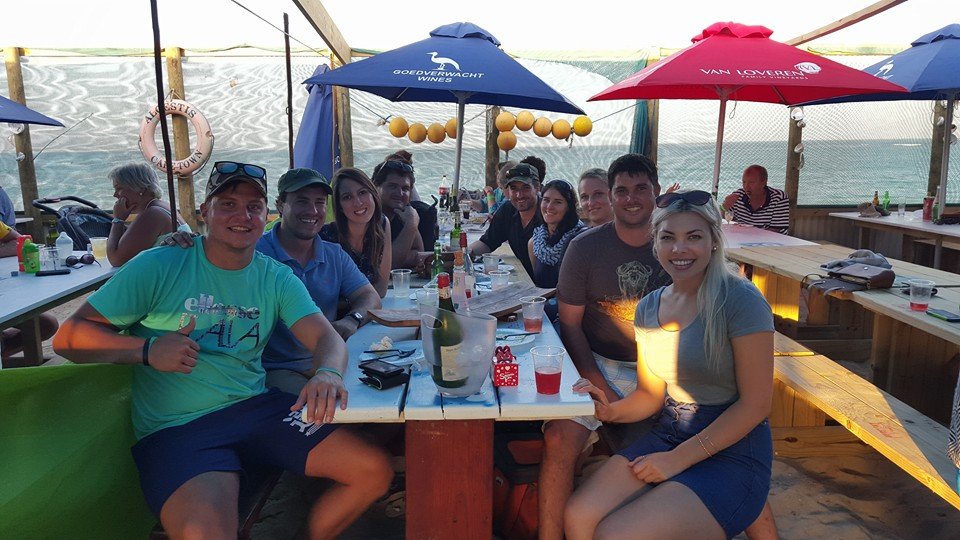 Originally started as a take away shop, the café has grown into a popular seafood restaurant and is not to be missed when visiting Struisbaai. Located in the Struisbaai Harbour, Pelicans has become a popular spot for locals and tourists alike to enjoy a bite to eat while watching the colourful fishing boats haul in their catch of the day.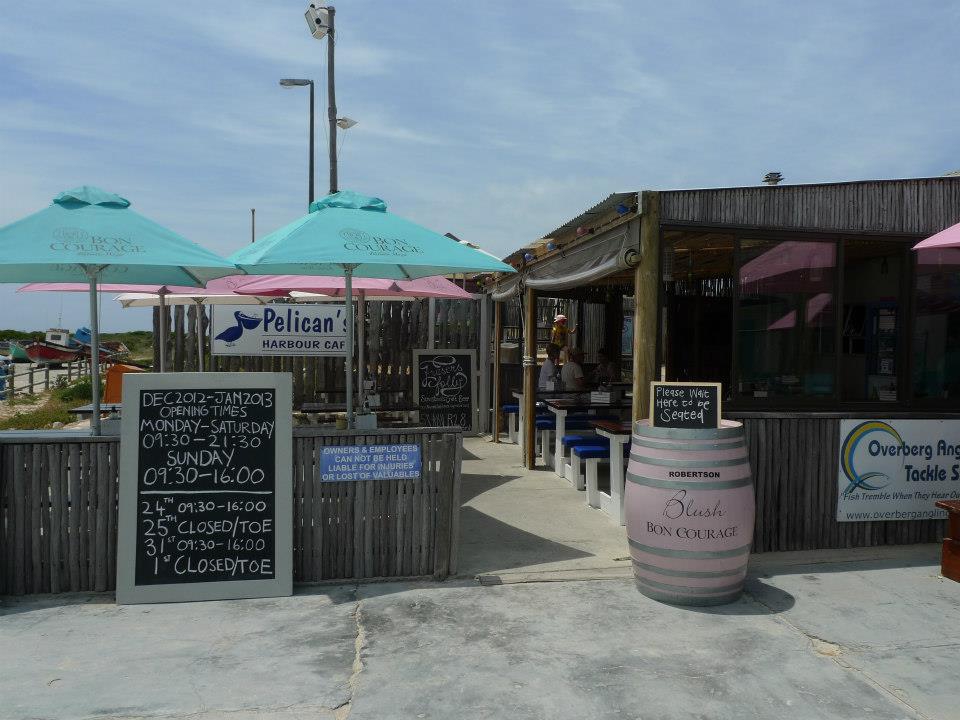 The name itself is enough to cause the curious cats to pop in for a visit. And don't let the name fool you, this cozy eatery not only offers your morning dose of caffeine but also great light meals that can be enjoyed inside or out. Stop by this curious little coffee shop before heading out to explore the rest of the Southern Tip of Africa.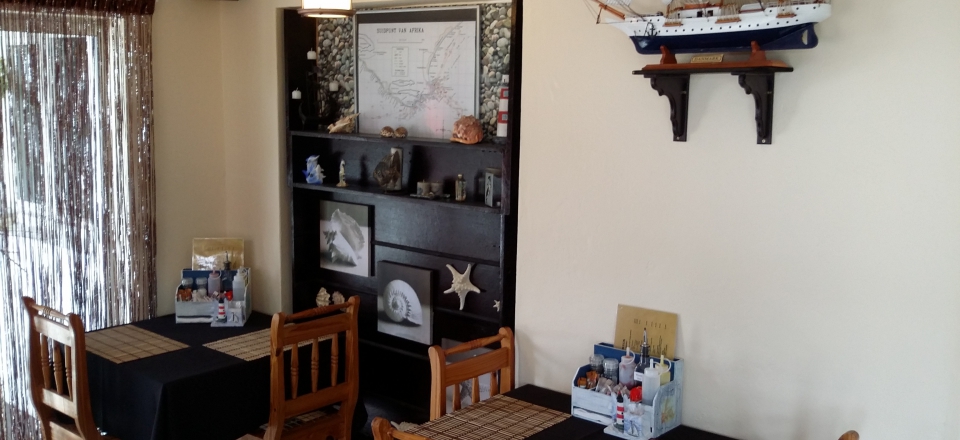 This friendly little fish shop can be found as your enter L'Agulhas on your left. Open daily, you can enjoy the locally famous fish and chips, fried calamari and many other internationally known dishes. Choose to grab a bite inside the shop or mingle with other travellers underneath the shady trees outside, get take aways or buy fresh seafood to prepare at home. They even sell sushi!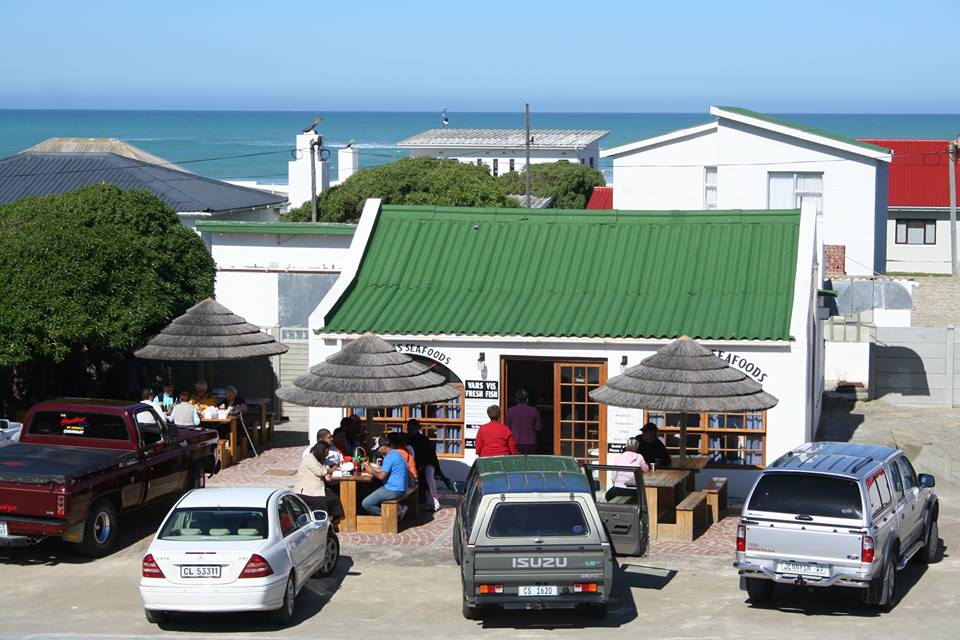 Located almost at the end of Agulhas Main Road, you'll find L'Agulhas' own boutique bar and restaurant. Serving up a menu of burgers, American Diner style meals, steak, pizza and seafood, you can stop by for breakfast, brunch and dinner. The restaurant is welcomes groups, families with kids and walk-ins.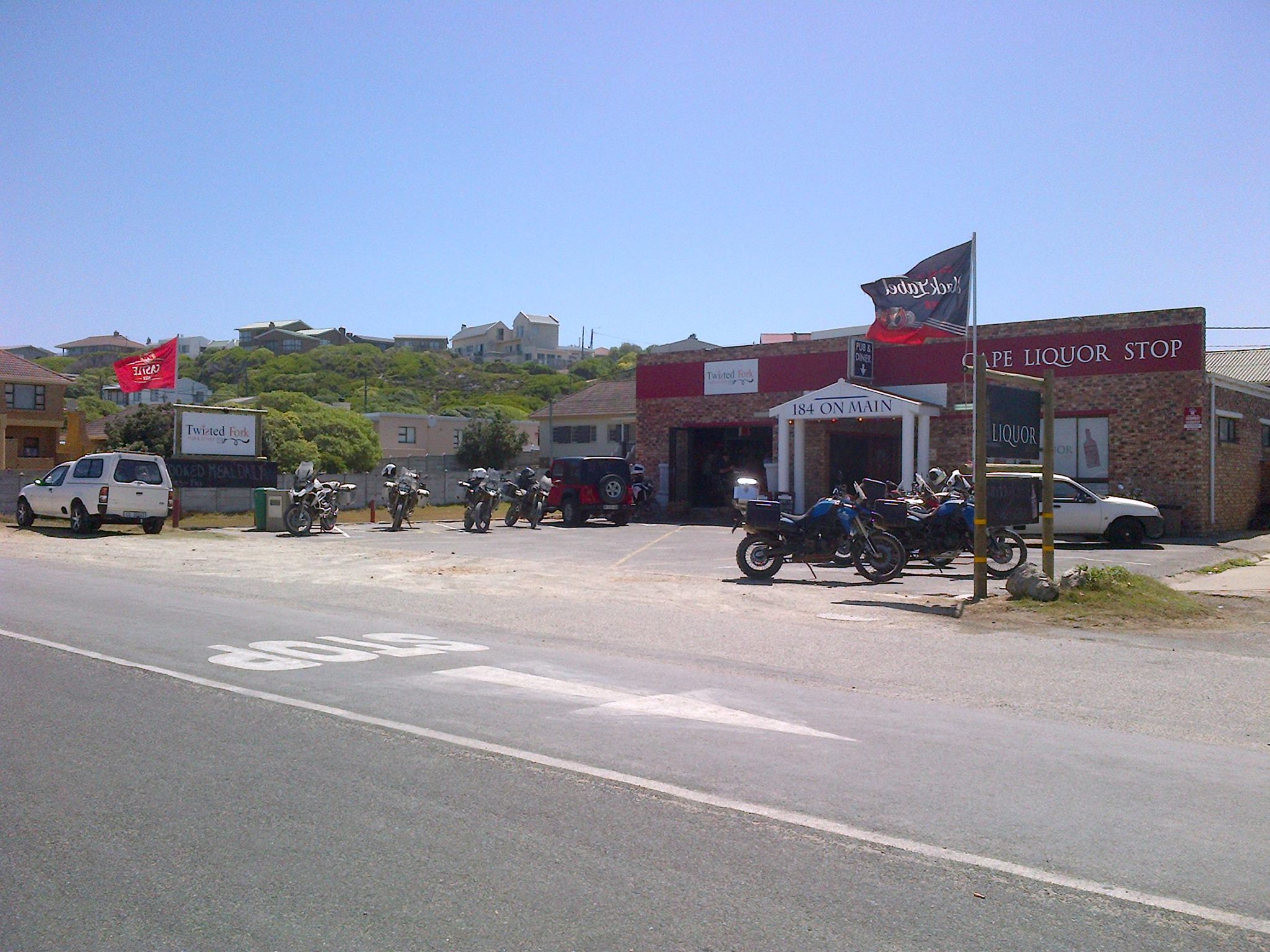 But don't take our word for it. Book your table at one of Struisbaai or L'Agulhas' seafood restaurants and let us know which one is your favourite!