The Hottentots Holland Nature Reserve is only a 13km drive from the town of Grabouw, with entrance to the reserve at Nuweberg. The 70 000 hectares reserve stretches from Elgin in the South to Villiersdorp in the North and lies between the Stellenbosch mountains in the West and the Groenland mountains in the East. About 7000 hectares of this land is private and state owned, and is co-managed as the Theewaterskloof Conservancy by Cape Nature and local landowners.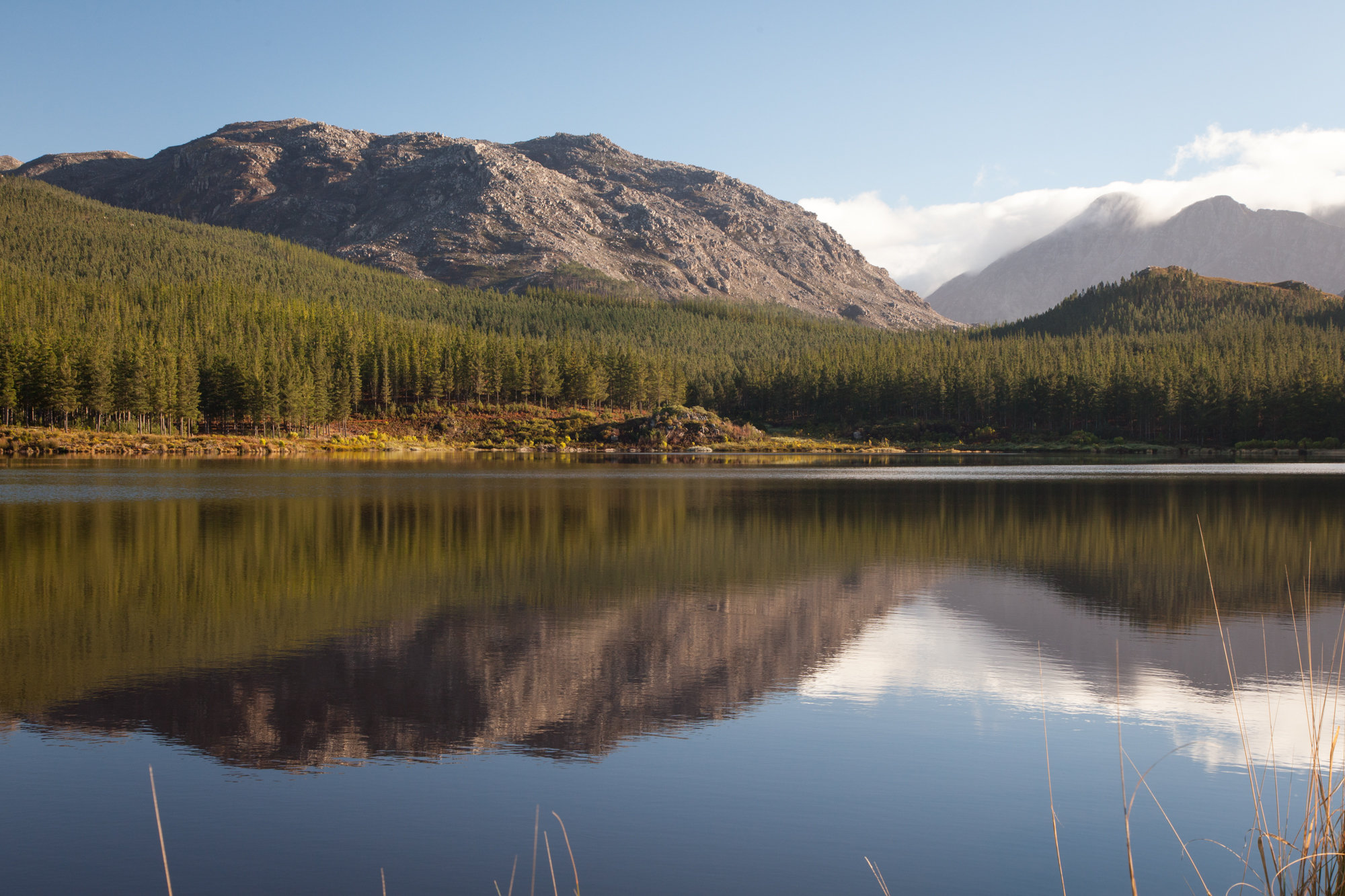 The nature reserve has always been appreciated by locals and visitors for its mountain trails, but has become even more popular over the last year with the launch of the Cape Canopy Tour. An innovate way to encourage tourism in the area with minimal impact, this zip line tour has been recognised by Lonely Planet as the 2nd Best New Attraction in the World in their Best in Travel 2015 review. With 13 platforms and steel cabling that has been tested to hold tonnes of weight, this is an activity for the whole family, and a great way to make the most of being outdoors with minimal effort.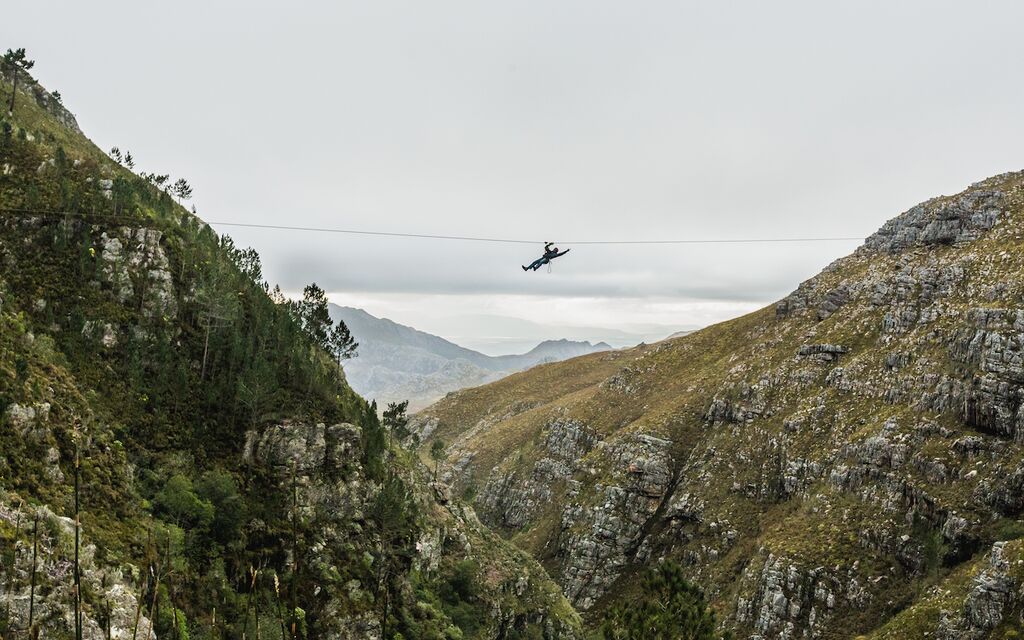 Image courtesy of Cape Canopy Tours Facebook page
While zip-lining from platform to platform, you can take in the range of Cape granite mountains around you, which due to their erosive nature, have shaped the surrounding landscape and flora. The tannin-rich Palmiet River also runs through the reserve, and while gliding through the air safely strapped in your harness you can hear the running streams below you. If there's been enough rain you'll also see some waterfalls.
The area is also home to 1300 species of mountain fynbos, some of which only grow in this area. The celebrated King Protea can be found amongst other types of protea flowers or "suikerbossies", and many animals have also been re-introduced into the area, including Cape Mountain Zebra, Eland, Bontebok and Red Hartebeest. Even the elusive Cape Mountain Leopard is known to frequent the area, but is not often seen.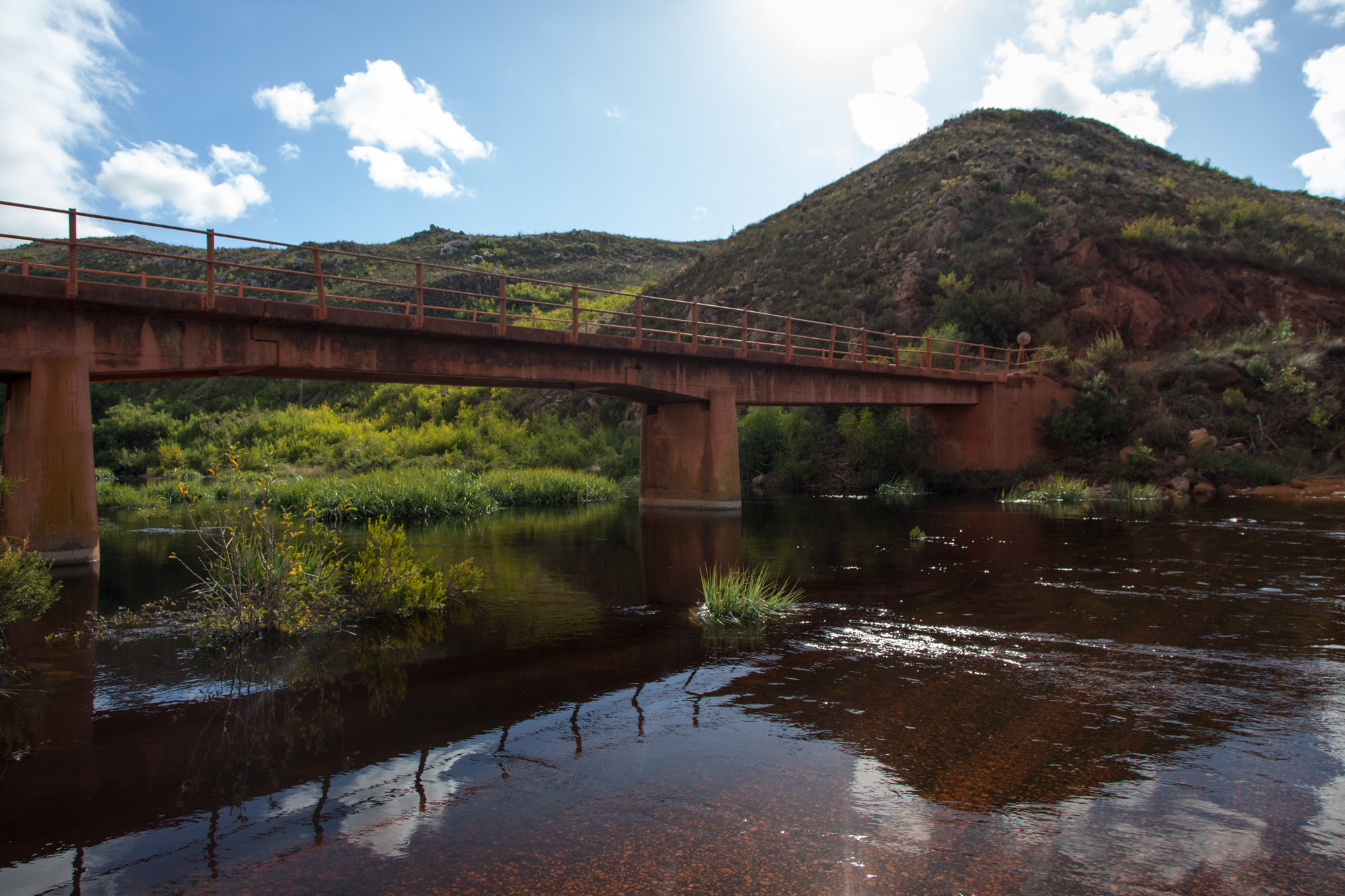 Hiking enthusiasts can take advantage of several routes in the area, from one-day to overnight trails, with various accommodation options available. There are also mountain biking trails and day hikes for visually impaired and disabled persons, although these are not suitable for wheelchairs. The trails are open year round but may be closed at certain times of the year during heavy rains.