Donations Needed For Our Eco-Friendly Art Club
Annie Pigott has been funding 8 kids from underprivileged homes for the last 2 years. Every Friday Annie teaches them a different aspect of art.
These are the same kids who made the huge peace candelabra out of imported French clay. The beautiful candelabra is for sale and can be viewed at Suntouched Inn on the Main Road in Napier.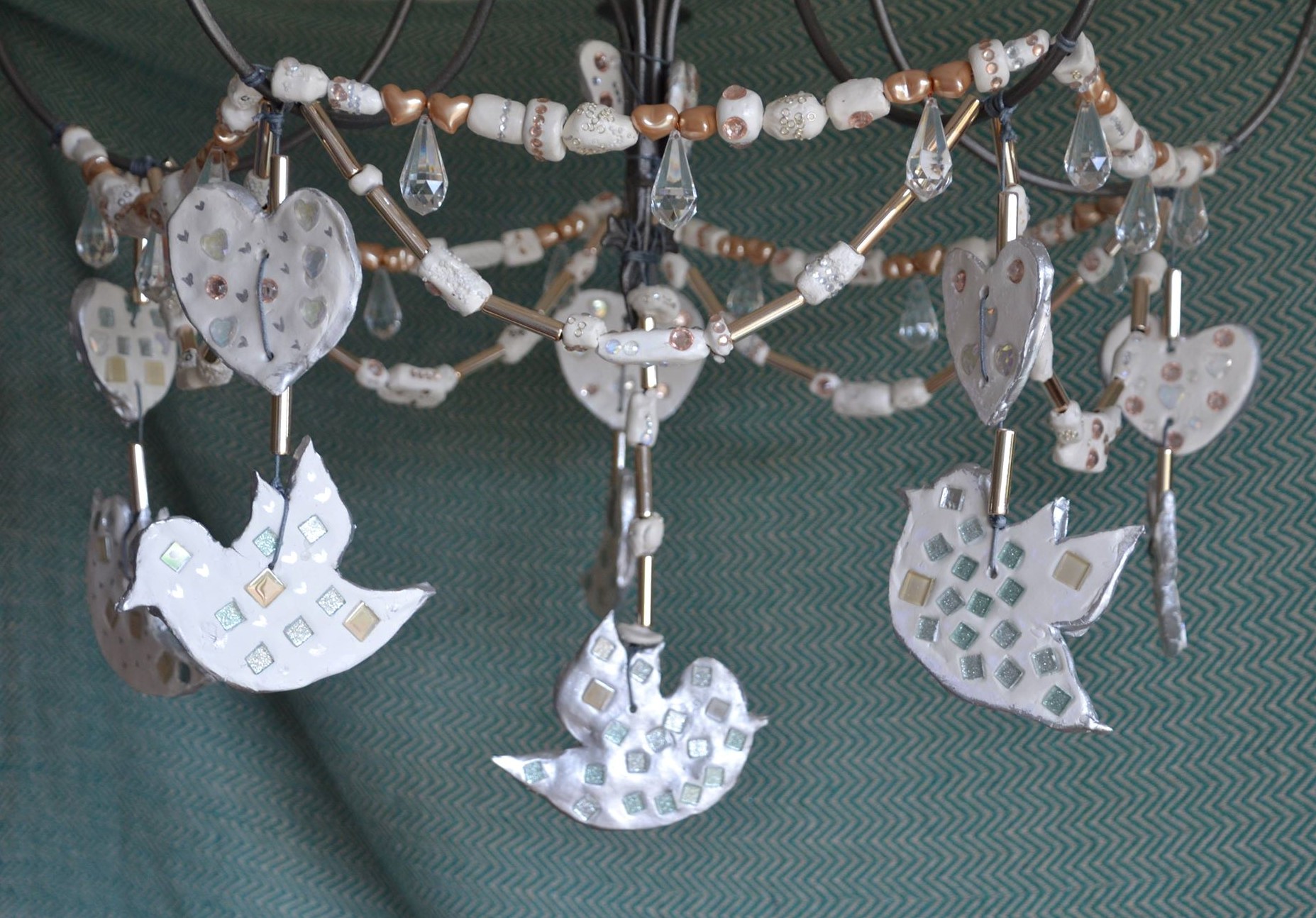 The Eco-Friendly Art Club is seeking donations to carry on with this great project every Friday! The donations will be used to buy art equipment, cardboard paper and paintbrushes for the kids. If you are interested in helping these children and making a donantion please contact Annie Pigott.
See images of some of the recent art projects below:
Two of Annie's Napier kids from Nuwerus in their vests modeling with pride. Little Merlin boy is 6 and his sister Maraleze is 11.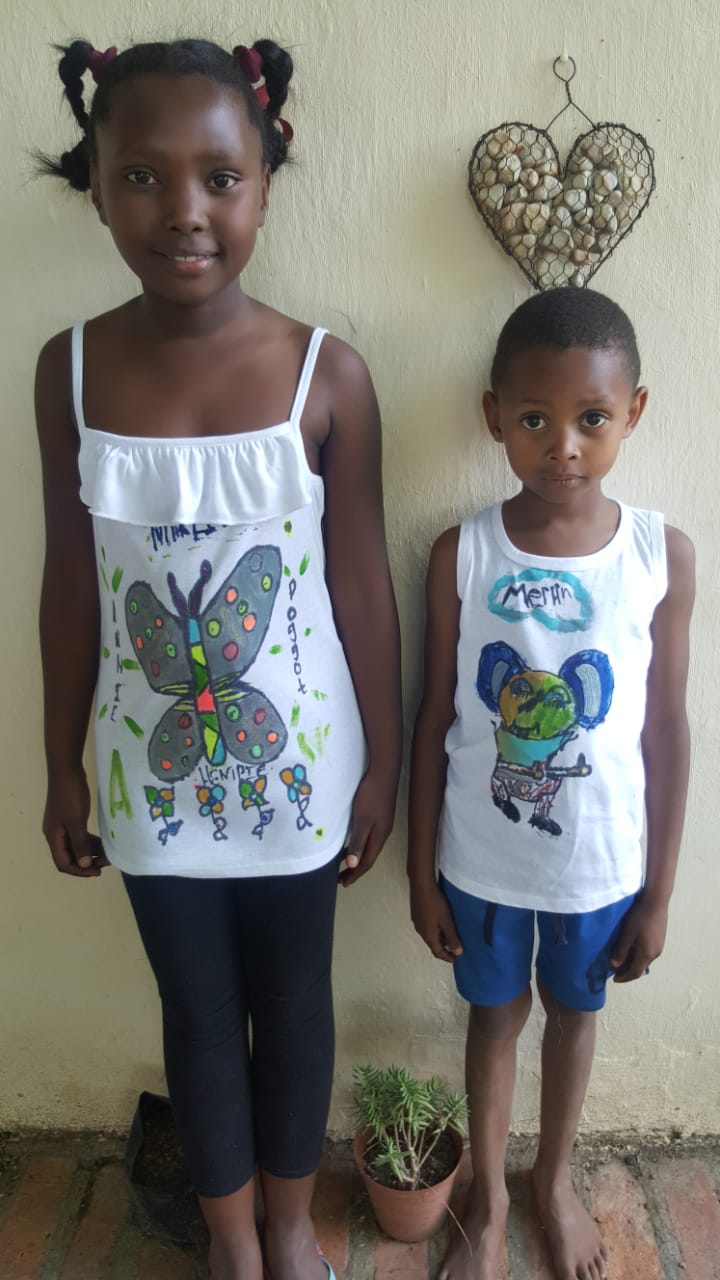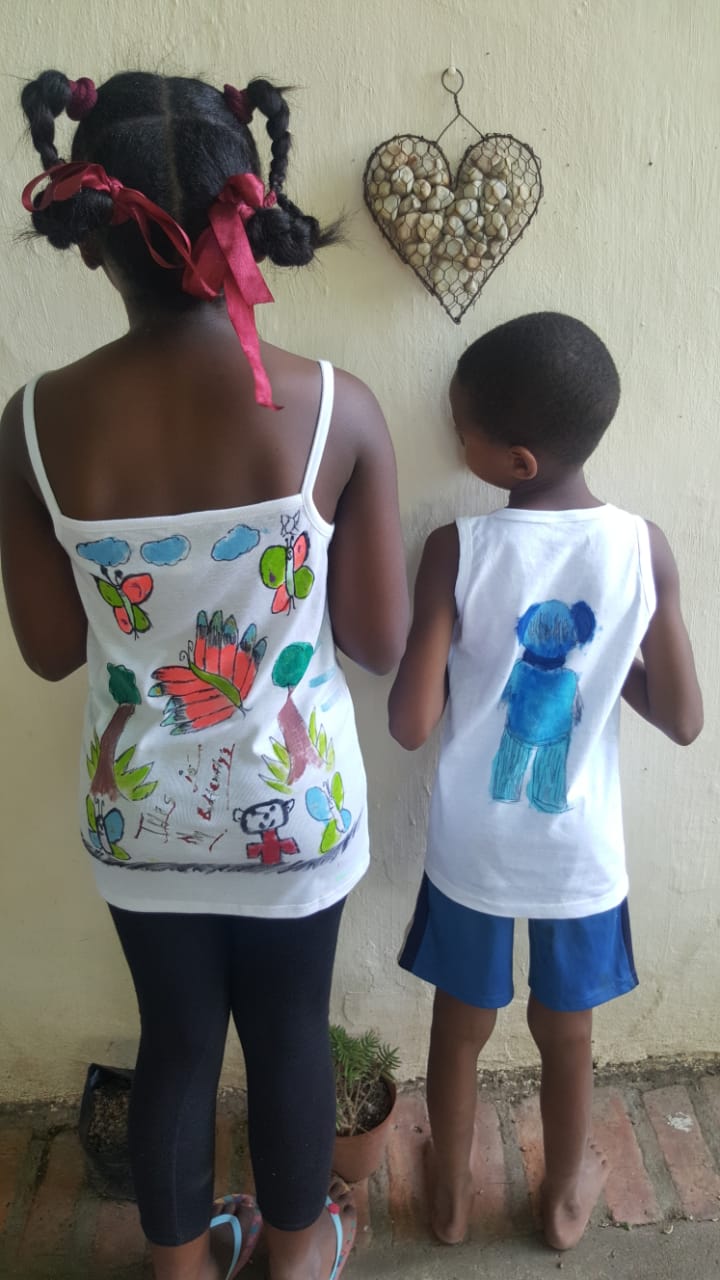 Annie and her kids enjoyed drawing pink flamingos in a vlei.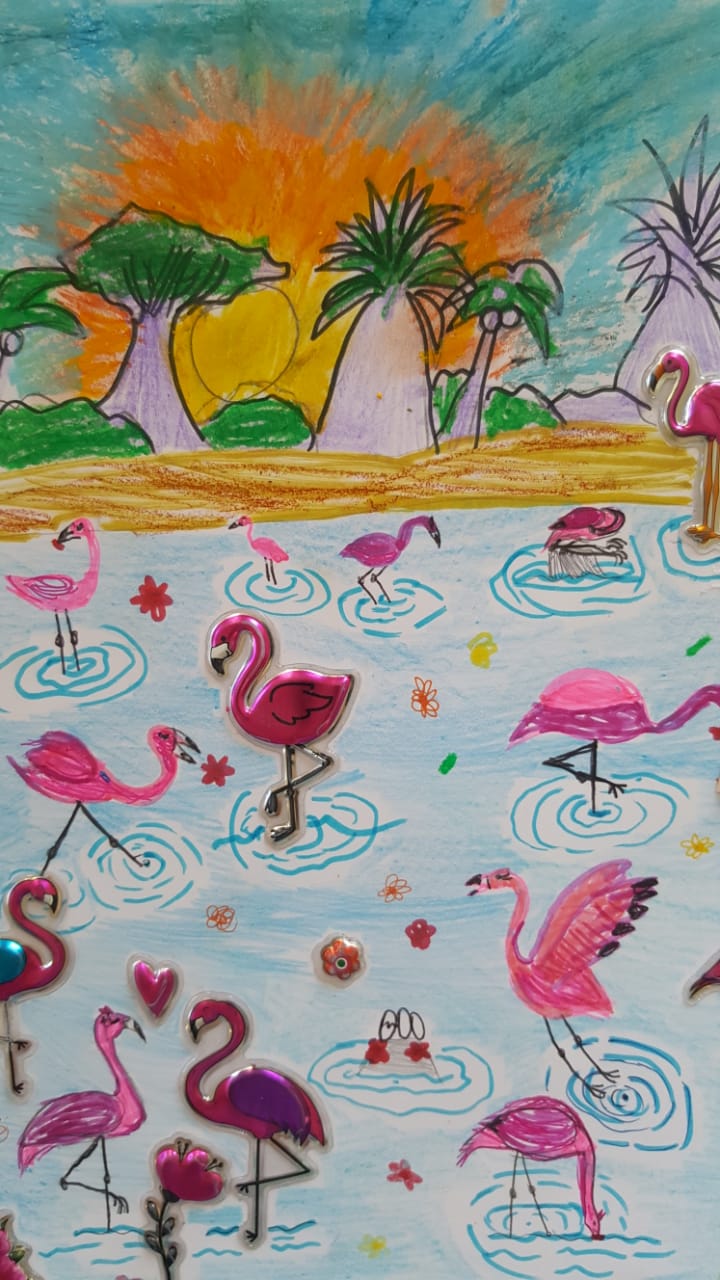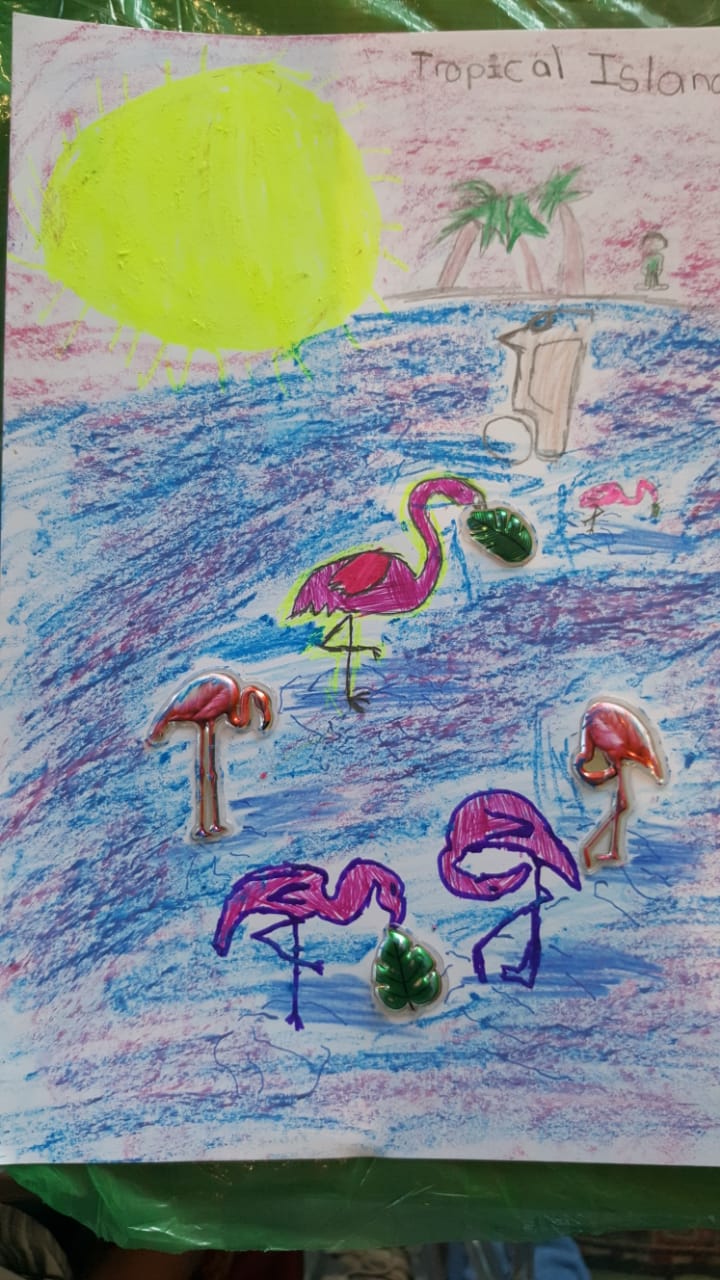 Feel free to contact Annie directly for more information.