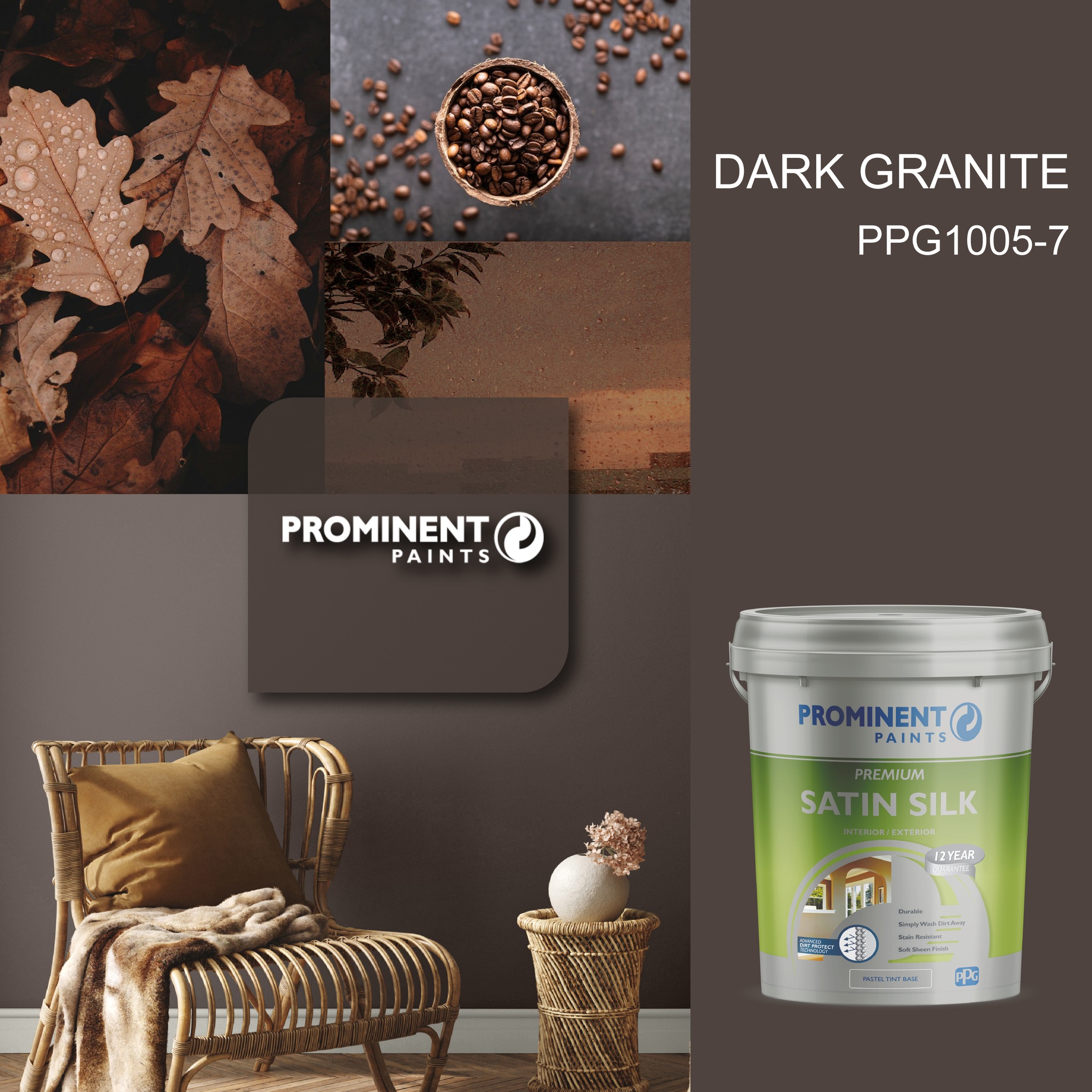 Prominent Paints: Dark Granite
When you add Dark Granite to your home - you add roasty, toasty touches of Autumn. This dark, warm, Merlot black with oaky undertones is the perfect shade for indoor or outdoor walls. Simply tint your Premium Satin Silk with a 12-year guarantee and enjoy the luxurious satin smooth finish of this quality paint.
Prominent Paints: Beyond Colour!