Food Sock Nutritional Meals
Buy a food sock and feed a family!
We are striving to sponsor 300 Food Socks to families in need.
Do you want to sponsor a meal and feed a family? Or are you on a budget and want a cheap delicious meal to feed your family? These meals are affordable and nutritional!
We have 8 exciting flavours to choose from in two different sizes.
These are just a few to whet your appetite!
• R45 Big Sock
• R35 Small Sock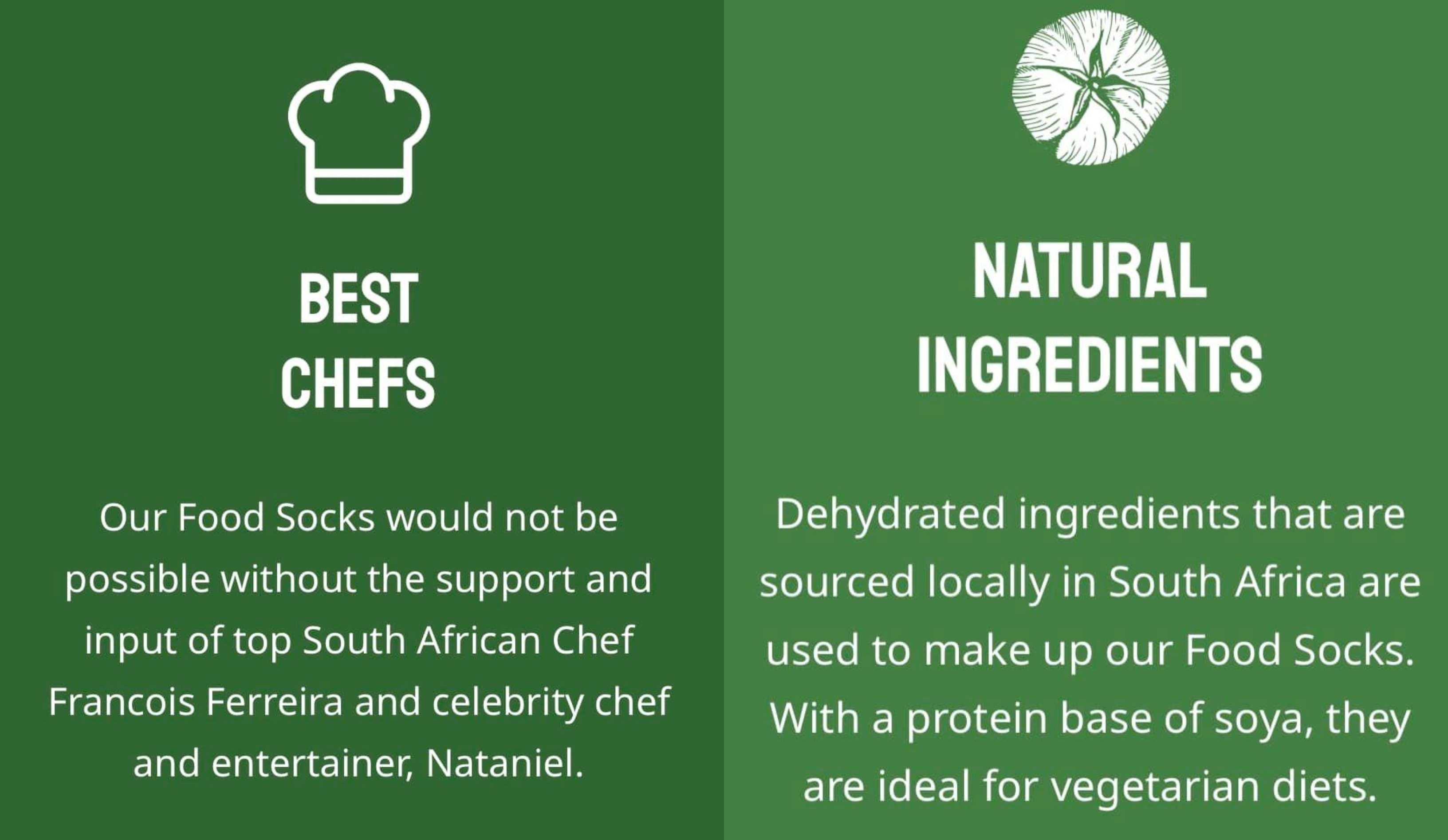 For more information, contact Tahini Deli.