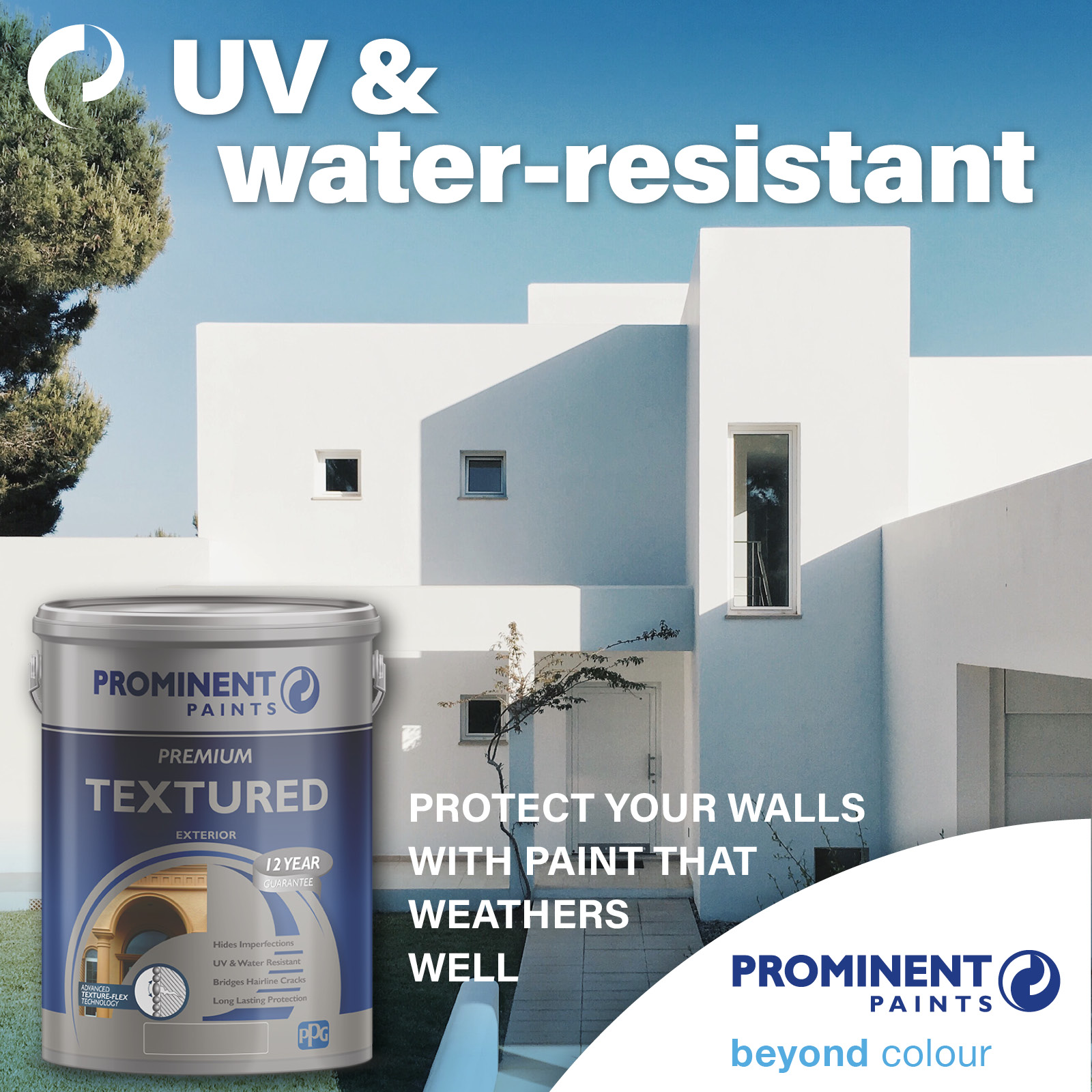 Prominent Paints: UV and Water-Resistant Paint
Tired of repainting your home every 5 years? You need a paint that's formulated to withstand extremes. Extremes of heat, cold, moisture and more; a paint that's as tough as our South African terrain! Look no further. Simply shop our Prominent Premium Textured with a 12-year guarantee.
It weathers well!
Prominent Paints: Beyond Colour!