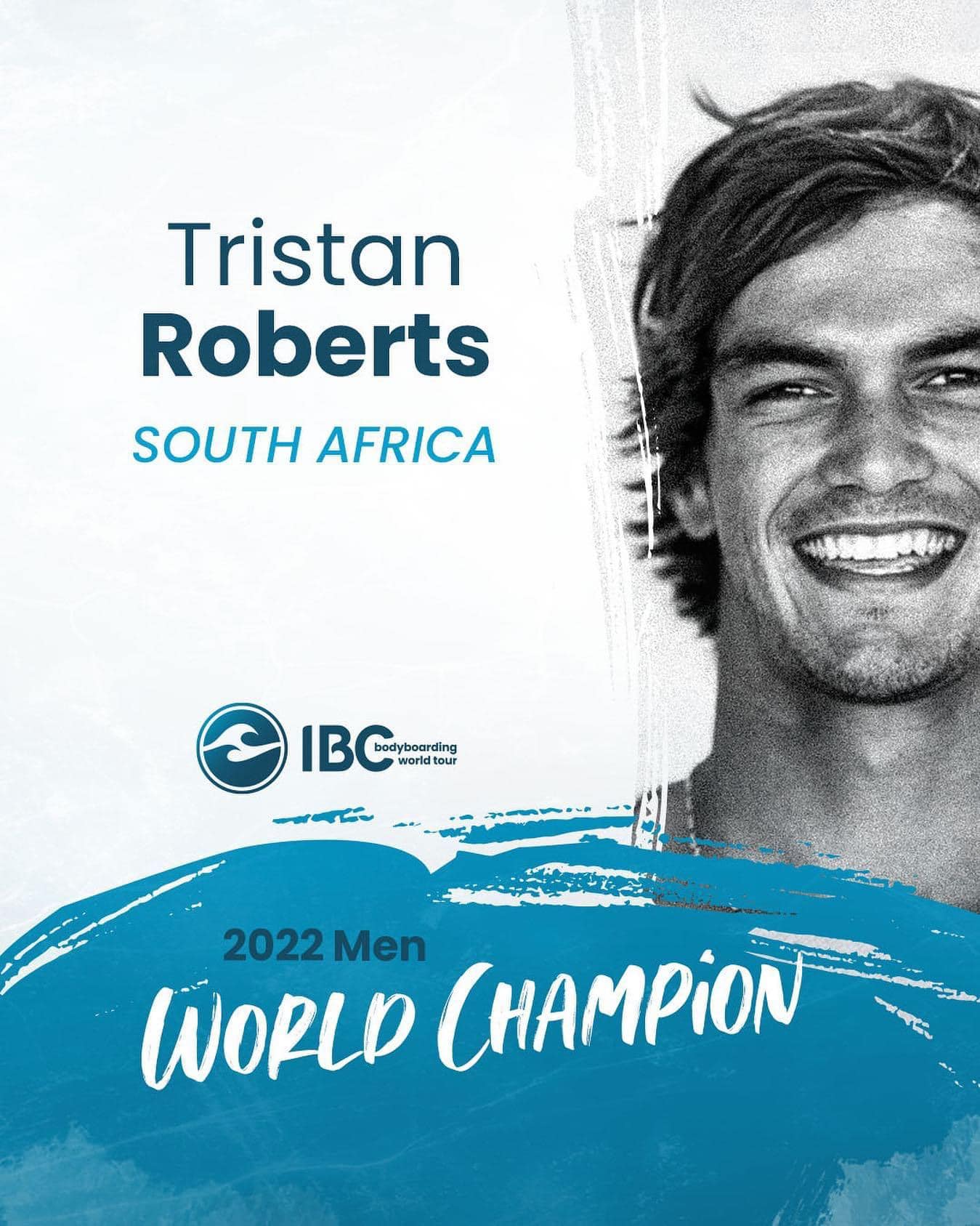 2022 IBC Bodyboarding Men's World Champion
Congratulations on your 2nd World Title, Tristan!
On 24 October 2022, Onrus bodyboarder, Tristan Roberts', hard work paid off when he lifted the world tour champion's trophy above his head after a splendid performance in the Gran Canaria, the bodyboarding capital of the Canary Islands.
He is the 2022 IBC Bodyboarding Men's World Champion. Tristan also won the world title at the 2019 Association of Professional Bodyboarding World Tour in Gran Canaria. He became the first bodyboarder in the sport's history to win both the Junior World Title (2014) and the Men's World Championship.
Overstrand Executive Mayor, Dr Annelie Rabie, congratulated Tristan on his victory and said he continues to be a local hero and serves as an inspiration to many.
She added it was wonderful that Onrus, and the beach where he learned to surf, could host the Walker Bay Pro in August this year. This was the first IBC Bodyboarding world tour to take place in African waters.
The Mayor wishes him all the best for the future and said the Overstrand is proud of our Onrus champ!