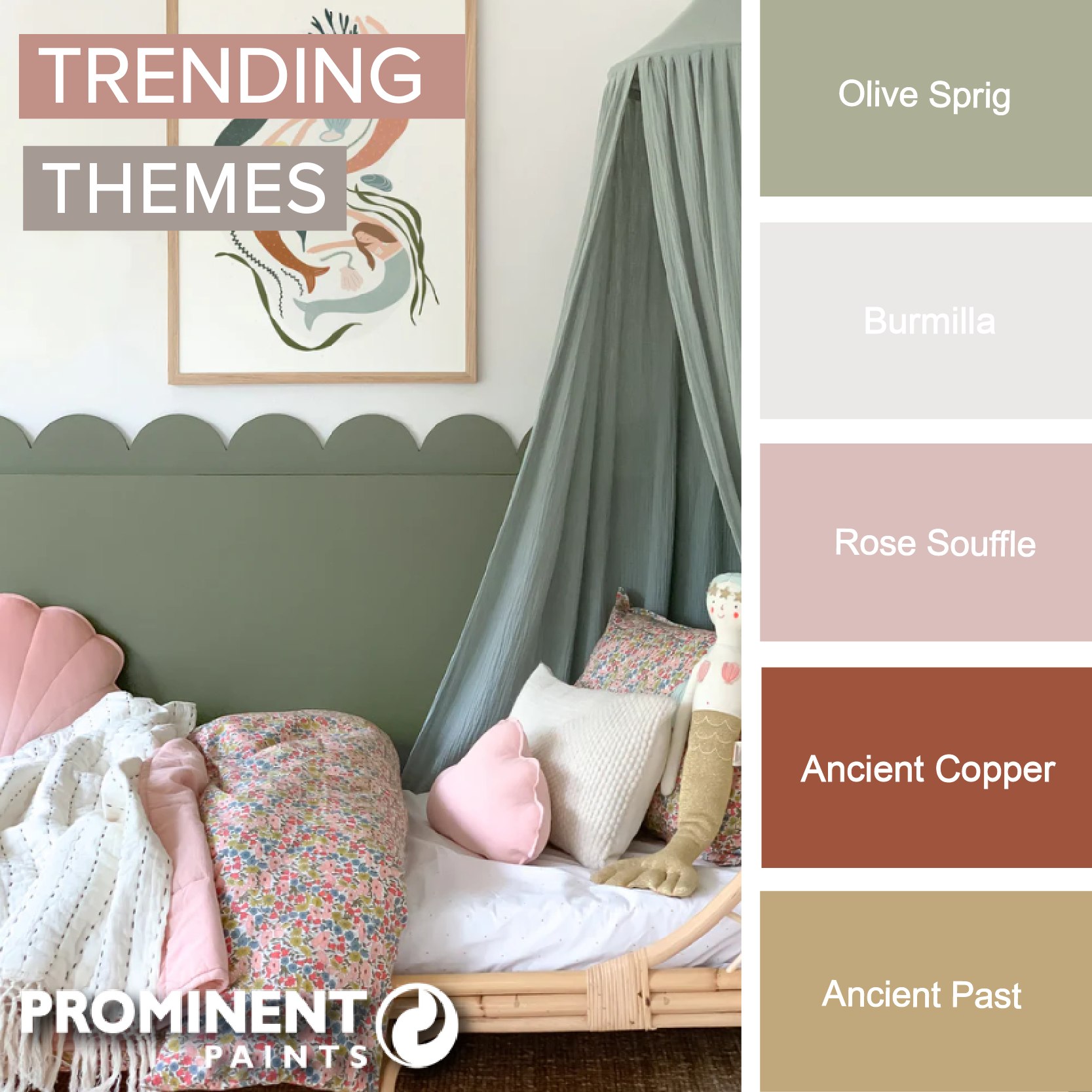 Girls Bedroom Makeover
Need inspiration for a little girl's bedroom makeover? We've got you covered and just love this look. Fun and feminine. The perfect blend of earthy green with rose pink is a scheme that won't date easily. If you want to replicate this look - colour your life with Prominent Paints in:
• Olive Sprig: PPG1125-4
• Burmilla: PPG1011-1
• Rose Souffle: PPG1054-4
• Ancient Copper: PPG
• Ancient Past: PPG1093-5
For more information, contact Wilkoo Marketing Paint Distributors.