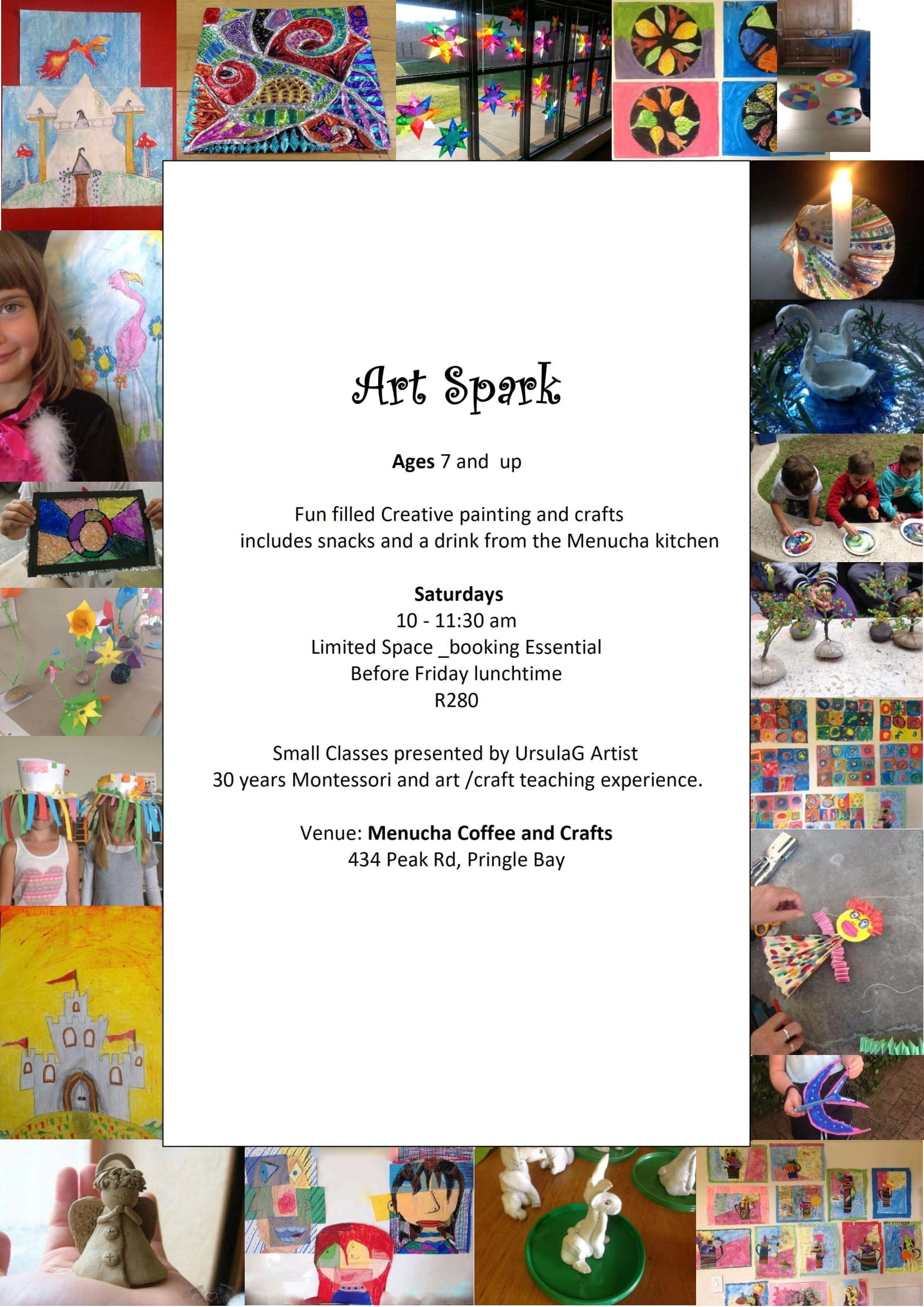 Every Saturday: Art Spark - Creative Painting and Crafts
We're here to help you bring creativity to your kids! Bring your child to our fun-filled creative painting and crafts classes.
Small classes presented by UrsulaG artist with 30 years Montessori and art/craft teaching experience.
For ages 7 and up.
When: Every Saturday
Time: 10:00 - 11:30
Venue: Menucha Coffee and Crafts
Cost: R280
The price includes snacks and drinks from the Menucha kitchen.
Limited space available, booking is essential (before Friday lunchtime).
For more information or to book, contact Menucha Coffee and Crafts.