Solar-Powered Address Light
In the interest of efficient service delivery and attending to complaints timeously, an urgent appeal is made to all homeowners to display their properties' house/street numbers (NOT erf number) in a visible position.
From 1 January 2020, it will be compulsory for houses in the towns of Betty's Bay, Pringle Bay and Rooi-Els to display street numbers (and not erf numbers). Maps of all the street names and numbers in these areas are available in the libraries of Betty's Bay and Kleinmond.
Amoroc is proud to introduce the solar-powered address light, that is waterproof and suitable for outdoor use.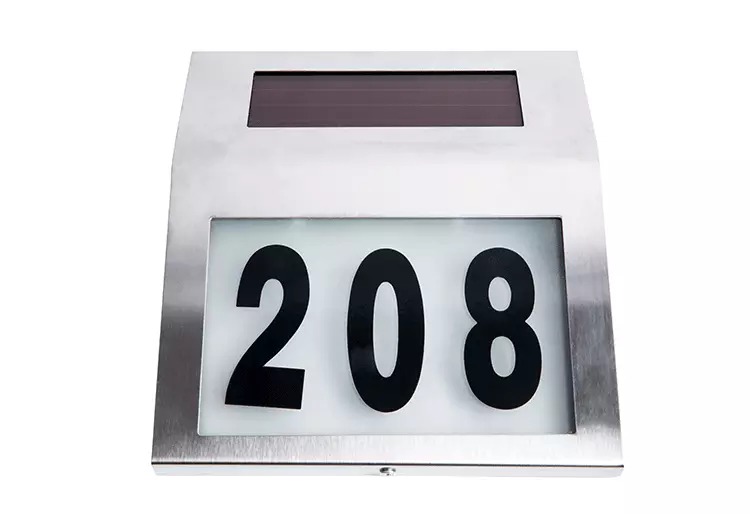 The stainless steel construction ensures the light can be used in all kinds of outdoor conditions including extreme hot and frozen weather, all kinds of raining storms and snow.
The amorphous solar panel can be charged on rainy days. Don't worry about no sunlight.
It is super easy to set up the solar door number.
There is no wiring needed and it comes with a built-in battery and two screws. Use a screwdriver to fix the screws (come in the packages) in the wooden stake/wall and then hang the address marker by pudding the two slots in the back of the main units into the screws.
With this solar-powered address light, there is no missing and mistaking your house anymore. Now your friends, family, delivery man as well as visitors can easily identify the house number from the street in low lighting conditions. It not only helps you get the food and parcels delivered to your home but also plays an important role in locating your house for emergency assistance.
Contact Amoroc for more information.