Kitchen with Solid Hardwood Countertops in Rubberwood
Owner Paul Smith knows that the kitchen is one of, if not the most important room in a home. That's why Paul and his team strive to create kitchens that can only be described as dream-like.
See images below of a recent kitchen project completed in Rooi Els.
Kitchen with solid hardwood countertops in Rubberwood. Paneling and doors in a spray-painted light grey tone.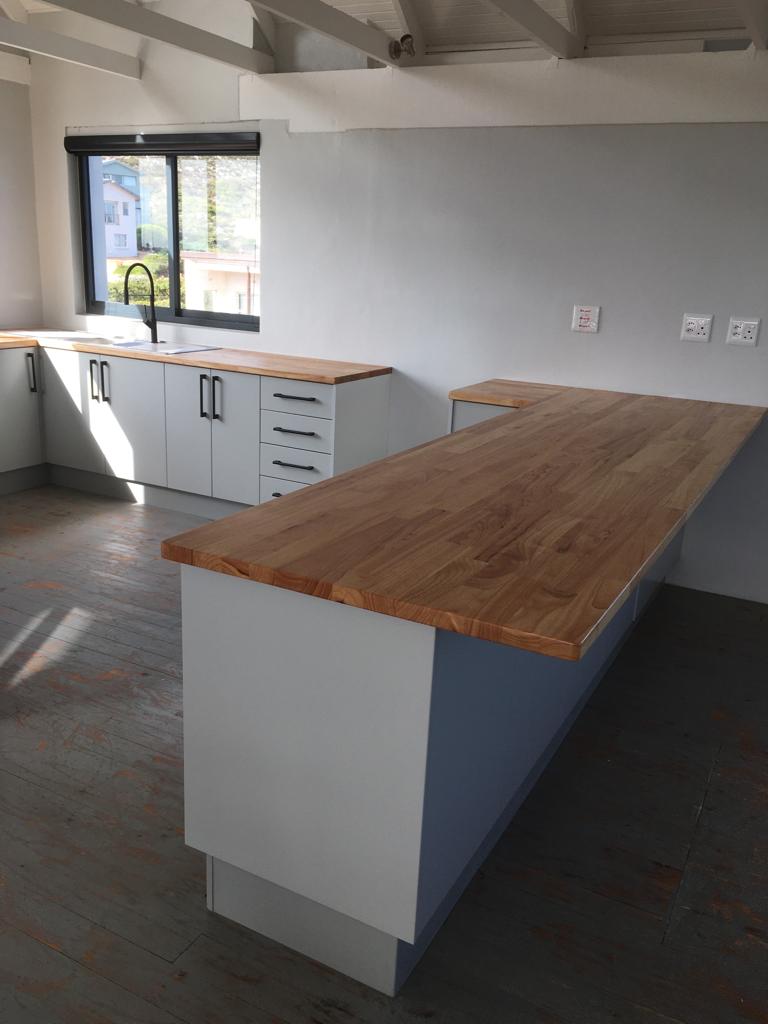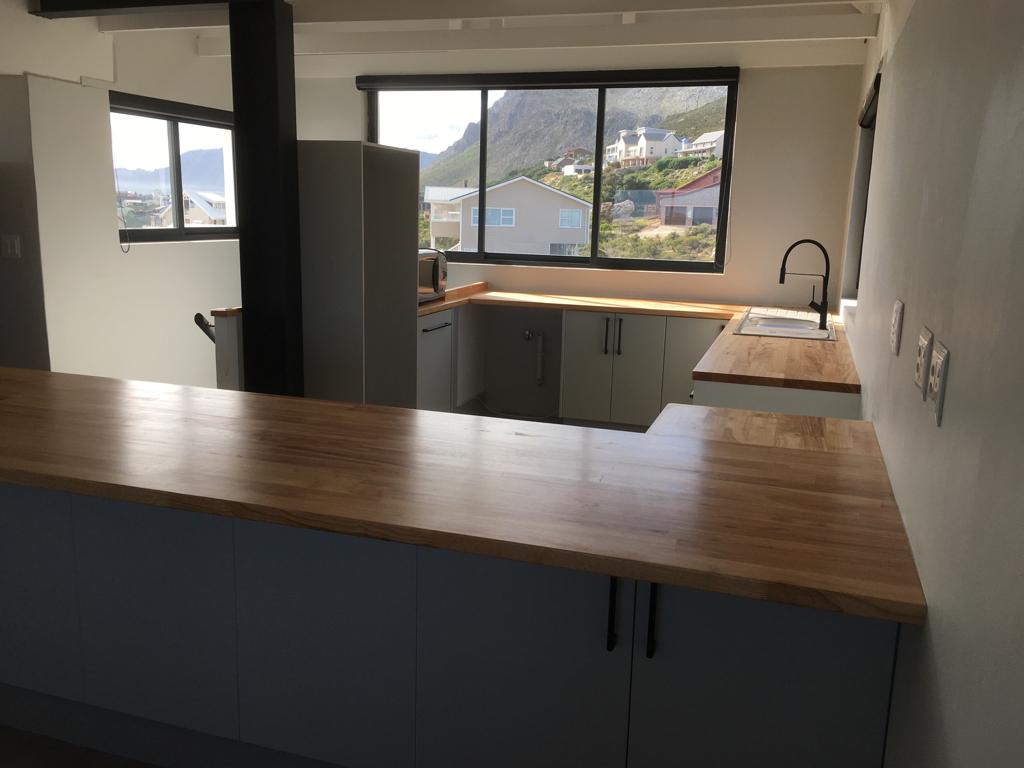 Whether you're looking for a small or grand kitchen, PCF Kitchens can help!
For more information, contact PCF Kitchens.