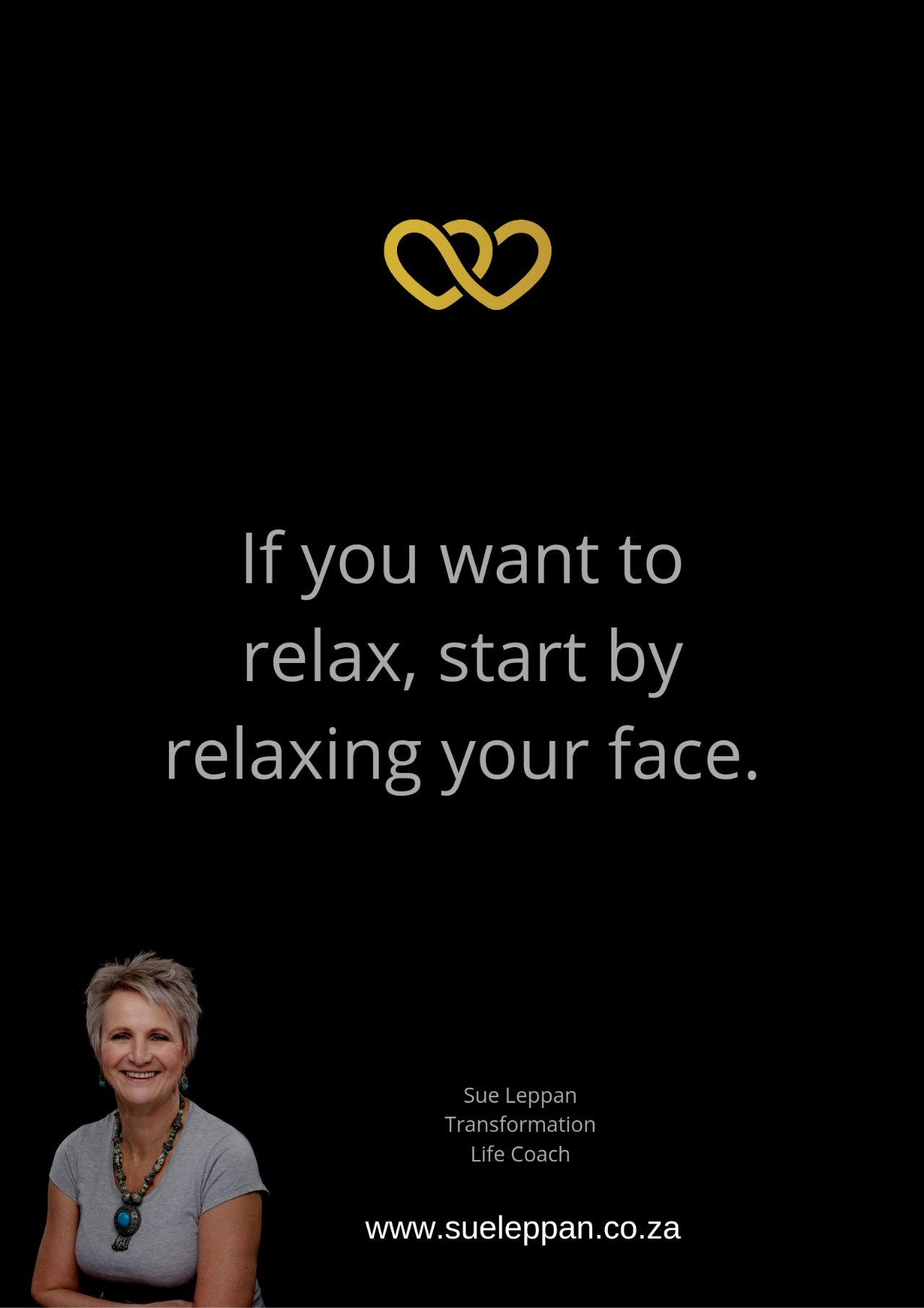 Relax your face when you are stressed
STOP, and become aware of your face. The frown between your eyes. The clenched jaw. The squint in your eyes. Thousands of little muscles scrunched together.
We carry so much of our stress in our face. It is an expression of our deepest thoughts and feelings.
Sit for a moment and relax your forehead, now your eyebrows, your eyes, the corners of your eyes, your cheeks, and move all the way down to your chin. All the while beginning to breathe into your abdomen.
Feel how you start to shift your whole body until you take that deep breath and sit for a moment, enjoying the calm.
Become aware during the day of your face. Become aware of your calm mind, now move forward and rethink that "problem."
Hey, relax your face. Smile. You are beautiful.