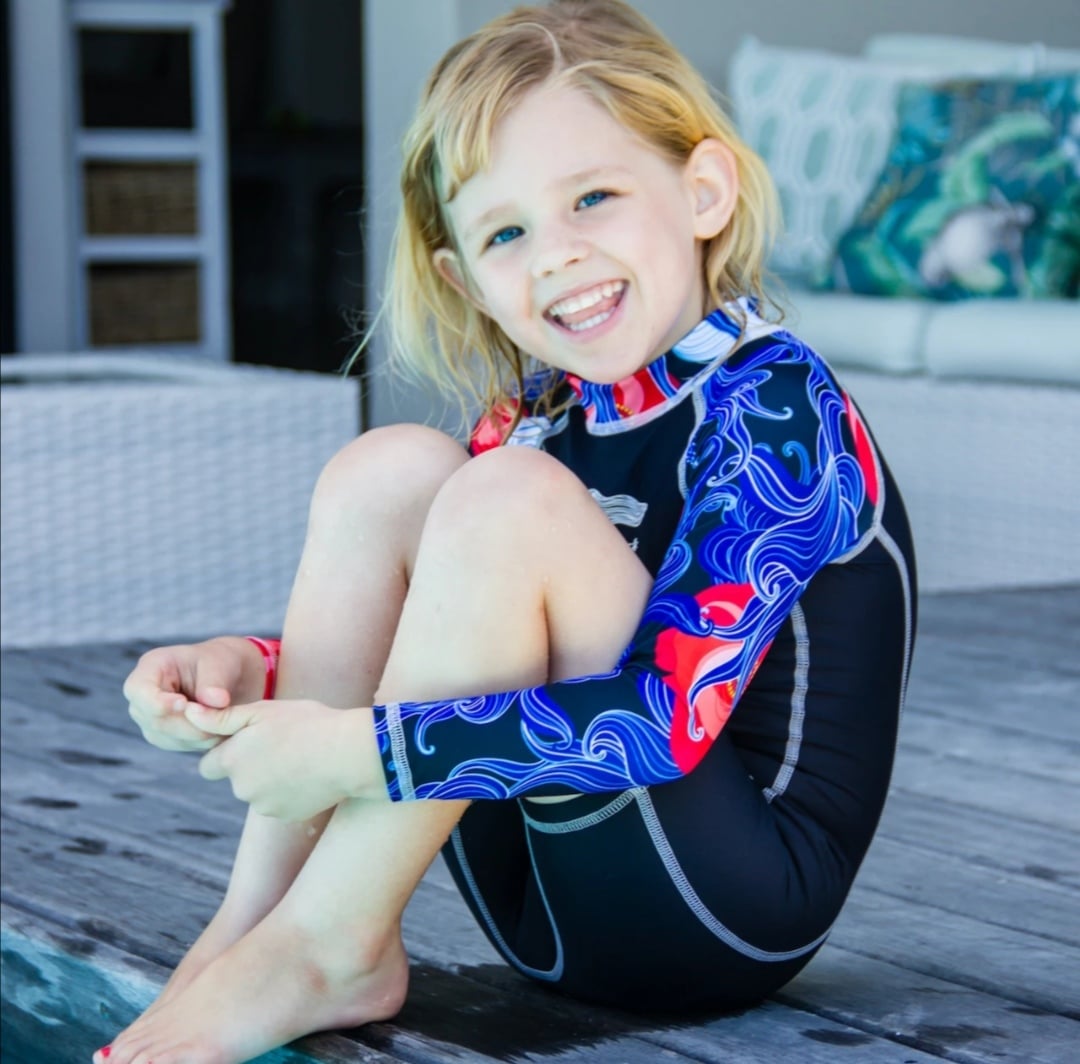 The Latest Arrivals on Kiddies Sunsuits!
Reef long sleeve sunsuits. All Reef UV products have been tested and all passed with a minimum UV50 factor. Using these products will decrease your exposure to the sun's harmful rays and help protect you against getting skin cancer. While using our products or any other brands we still recommend using approved sun blocks for added protection.
Available in size 1-8.
For ONLY R499.95.
For more information, contact Pringle Bay Surf & Sport Shop.