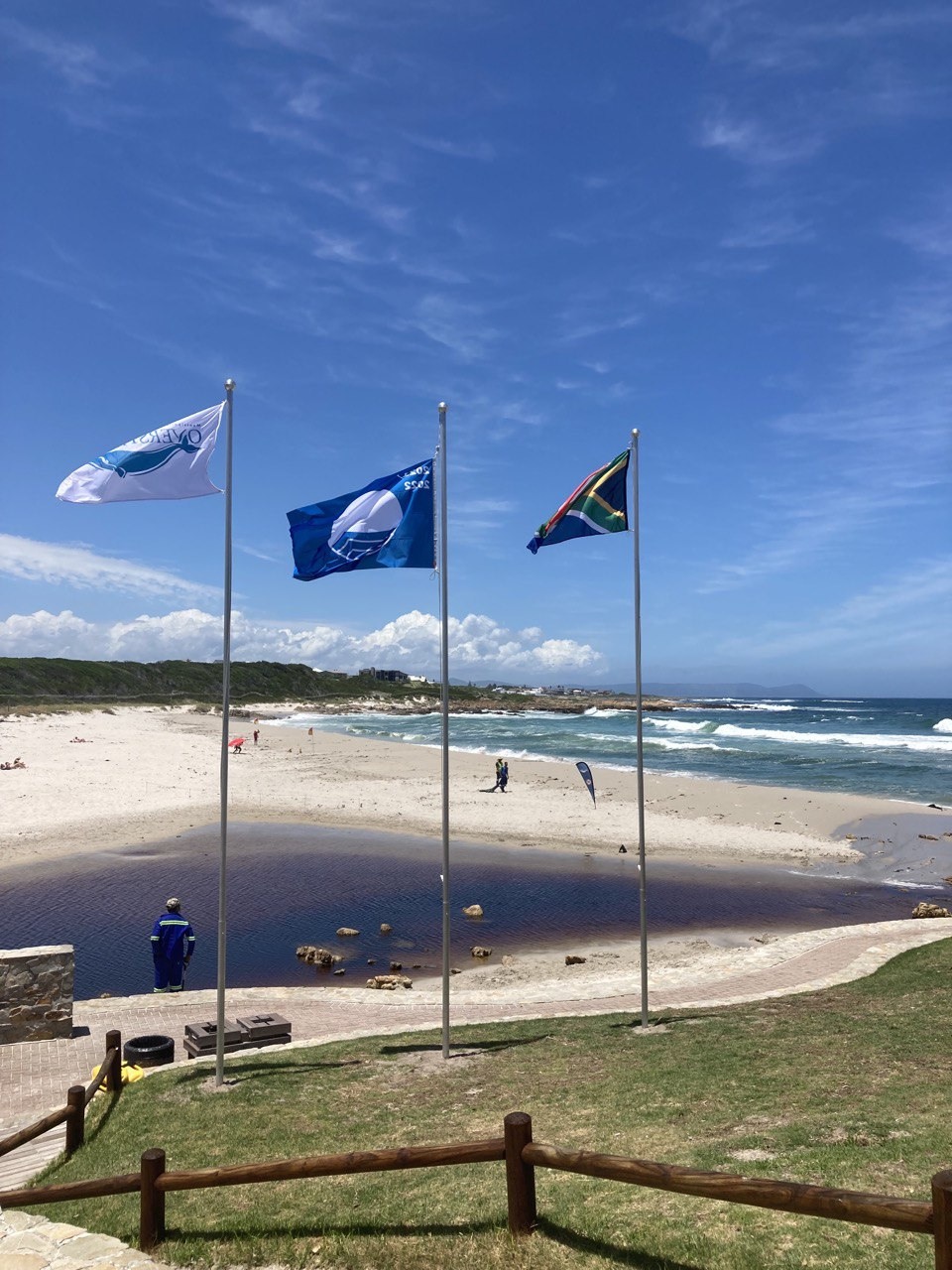 Blue Flag Hoisted for the 1st Time at Onrus Beach
The Blue Flag was officially raised for the first time at Onrus Beach on 1 December 2021. Onrus now joins Grotto, Hawston, Kleinmond and Castle Beach in Pearly Beach, in being awarded this status.
The Blue Flag status is a well-respected international award, ensuring that each Blue Flag beach is not only beautiful and safe but also environmentally friendly and socially responsible. As such, Blue Flag beaches are highly sought after by tourists.
The accreditation is awarded for one season at a time and municipalities must apply annually to renew the status of their beaches. If conditions at the beach deteriorate, it can be withdrawn. Water samples are taken at regular intervals and are tested by an independent laboratory.
The majority of the Blue Flag beaches in South Africa are operated as Blue Flag beaches during the December/January holiday season only.
Onrus, Hawston, Kleinmond and Castle Beach Blue Flag status will remain effective from 1 December 2021 till 16 January 2022. Grotto will have an extended season until 31 March 2022.
During this time, dog walkers must respect the stipulation that no dogs will be allowed on the beaches whilst the Blue Flag is flying.
The Blue Flag Beach area is only applicable on the sea side and stretches from the steps across the beach for ± 250m to the East.
Lifeguards will be on duty daily from 09:00 until 18:00 for the duration of the Blue Flag season. Please swim only where there are lifeguards on duty and always swim between the red and yellow flags.