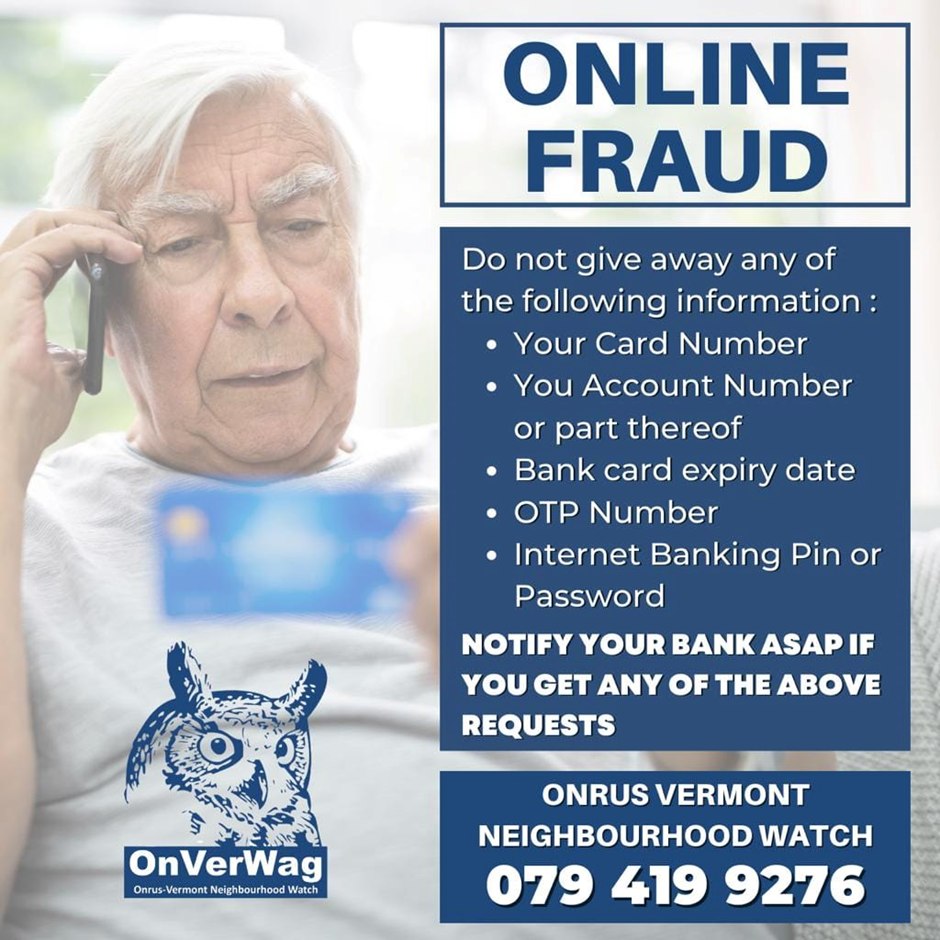 BE SCAM SAVVY
On Monday, 25 July 2022 at 18:00, Onverwag (the Onrus-Vermont Neighbourhood Watch) is hosting a 'Scam and Fraud awareness Talk' at the Dutch Reformed Church (NG-Gemeente) in Onrus.
This meeting comes in the light of a number of incidents reported daily to SAPS and Overstrand Municipality's Law Enforcement. Onverwag is aware of the fact that the situation is not improving, and that in fact, online fraud and scams are adding to the crime statistics for their community.
Overstrand Executive Mayor, Dr Annelie Rabie, says it can be very easy to fall victim to online fraud and identity theft. Scams can cost people a lot of money and cause a great deal of distress. "But you can be scam savvy if you know what to look out for. It is best to be mindful and cautious," she said.
Mayor Rabie encourages local residents to attend the talk on Monday evening.
The 'Scam and Fraud awareness Talk' is free to attend and is open to anyone. Phone 079 419 9276 for more info.