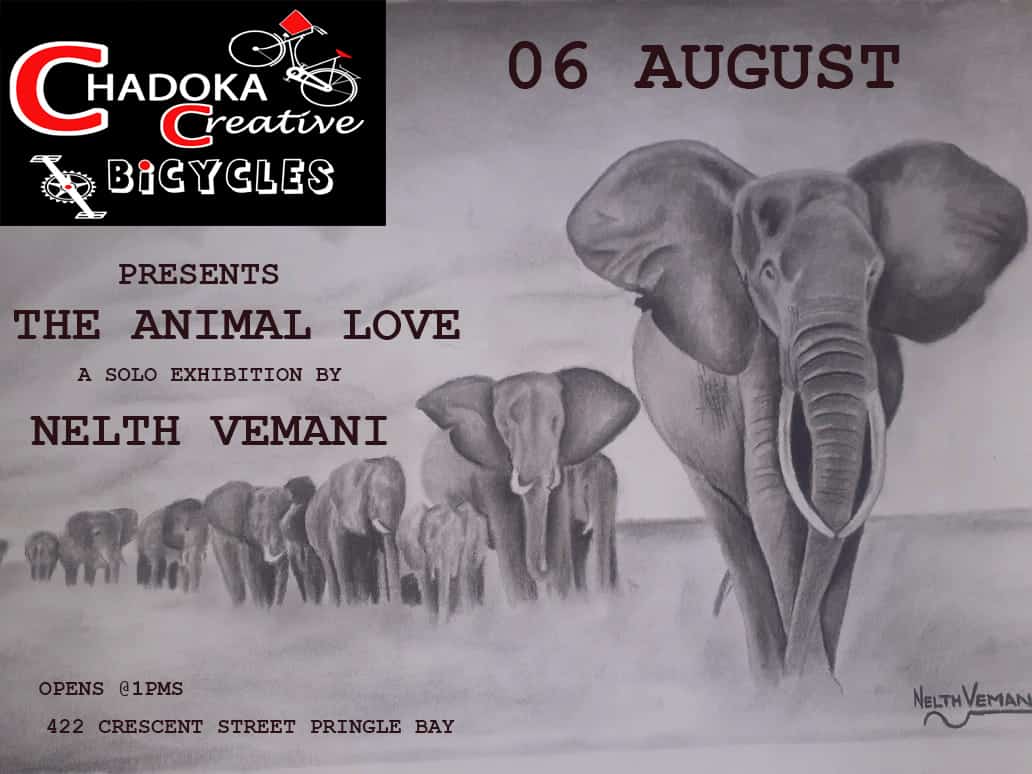 6 August 2022: The Animal Love Exhibition by Nelth Vemani
Chadoka Creative presents The Animal Love a Solo Exhibition by Nelth Vemani on 6 August 2022 from 13:00!
The show will be open until next month's first Saturday.
Date: Saturday, 6 August 2022
Time: 13:00
Venue: 422 Crescent Street, Pringle Bay
We hope to see you there!
For more information, contact Chadoka Art & Bicycles.