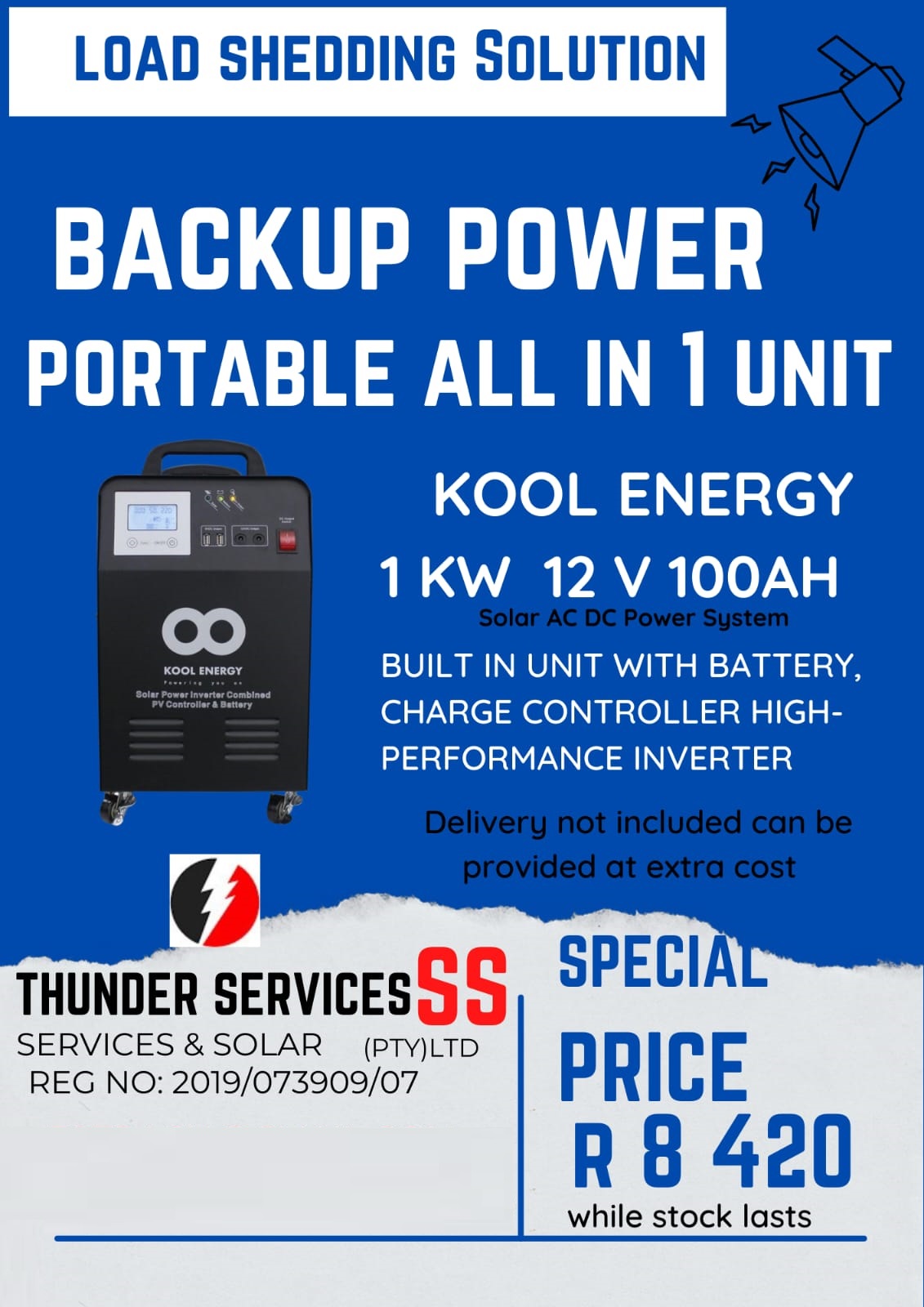 Backup Power Portable Kool Energy 1kW 12V Inverter
Thanks to this innovative home energy system, load shedding has never been so easy or affordable. The solar-ready 1Kw Kool Energy is a 12Volt and 100Ah portable solar system.
This unit does not need to be installed. So you won't have to spend on solar installations, which makes it even more cost-effective.
If you want to connect it to solar panels, you can.
Build it unit with battery, charge controller and high-performance inverter.
Special Price: R8,420
Delivery not included, can be provided at extra cost.
Valid while stock lasts.
For more information, contact Thunder Services & Solar.