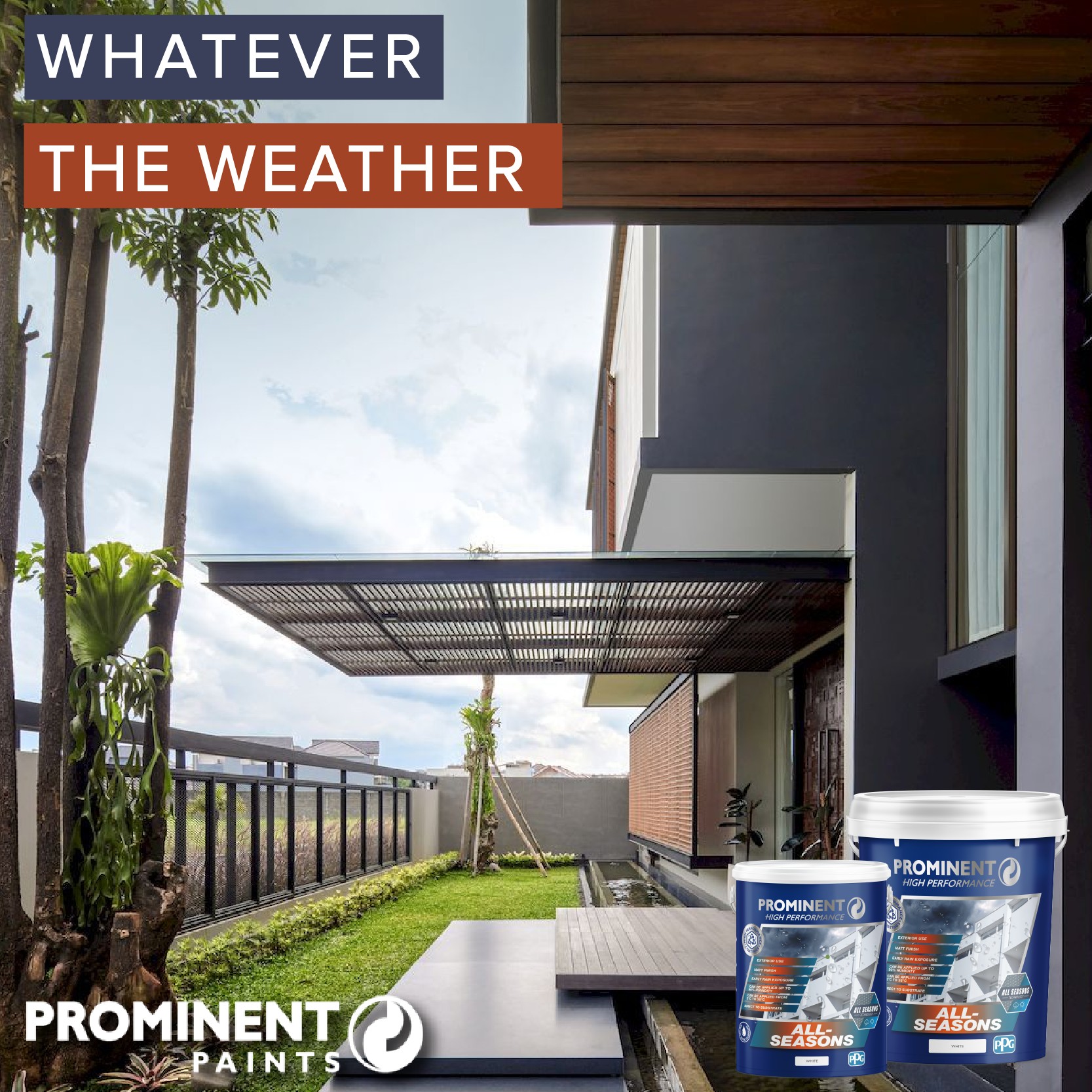 Prominent All Seasons Paint: Whatever The Weather
When you choose Prominent All Seasons, you are choosing one of the most highly advanced exterior paints on the market. Come rain or shine - whatever the weather - you can still move ahead with your project. It's so advanced you can paint directly onto a wet condensed wall without a primer and 20 mins later if the skies open - your paint won't fail!
For more information, contact Wilkoo Marketing Paint Distributors.